The site before setup...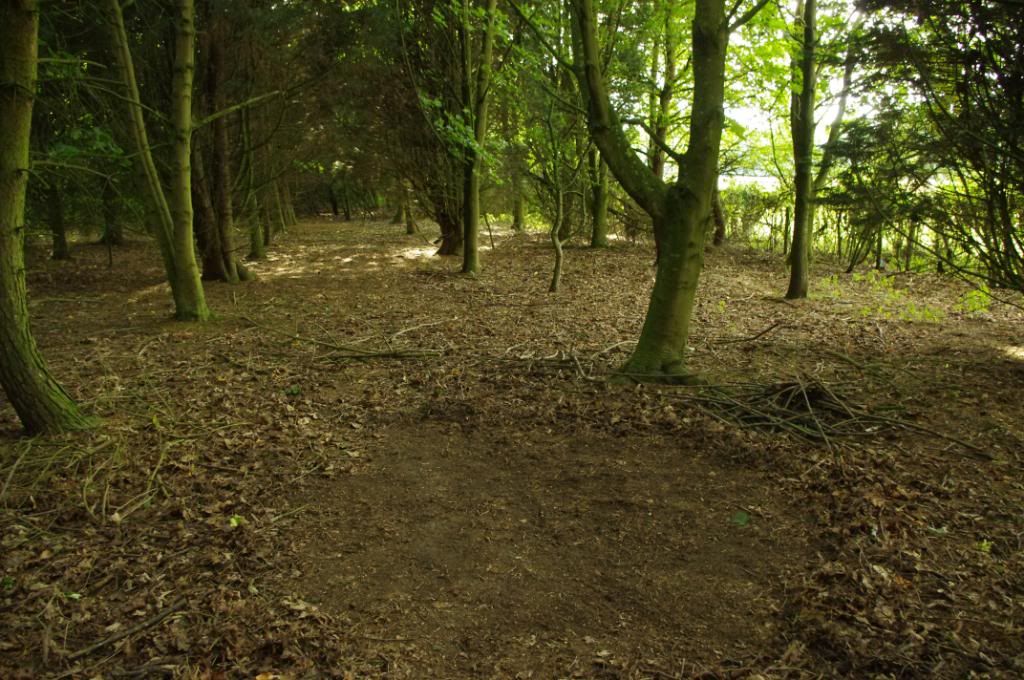 The thunderbox in all it's glory...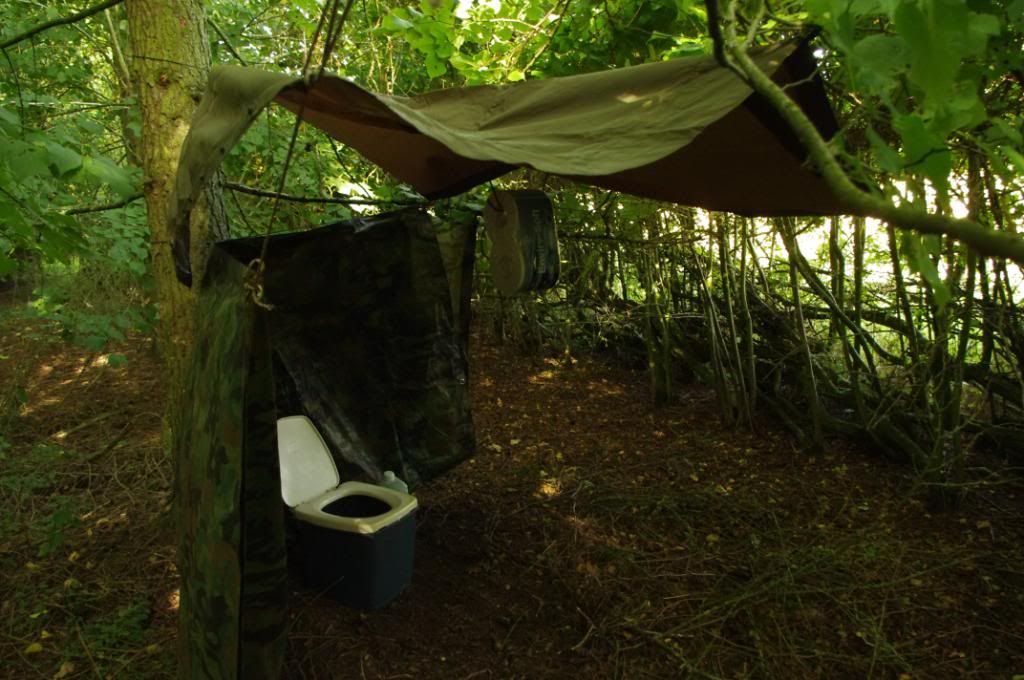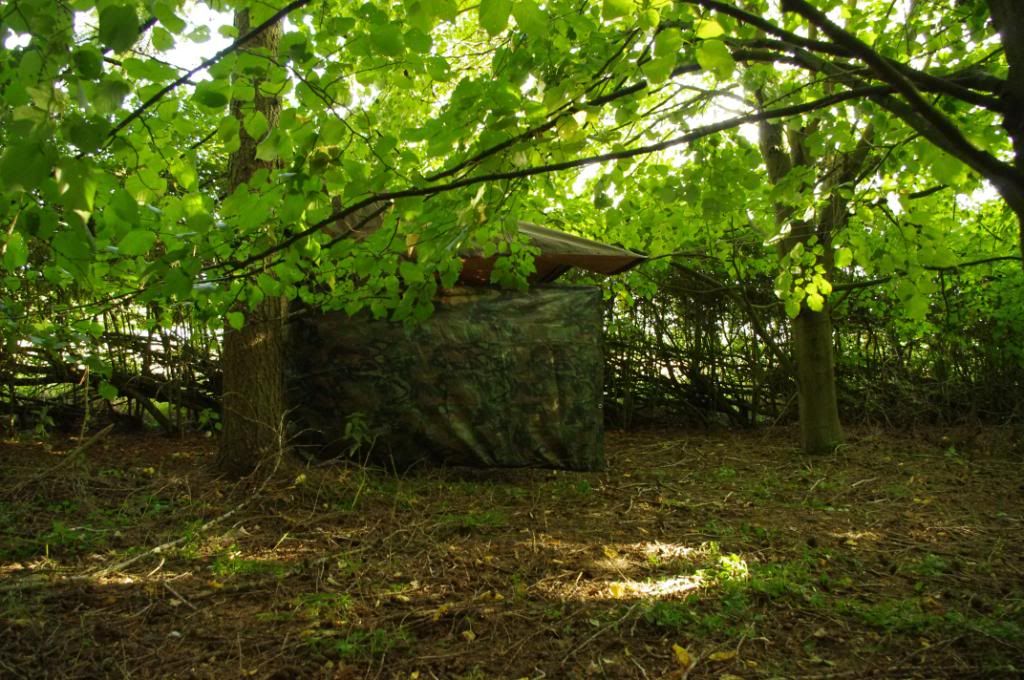 The tarps begin to appear...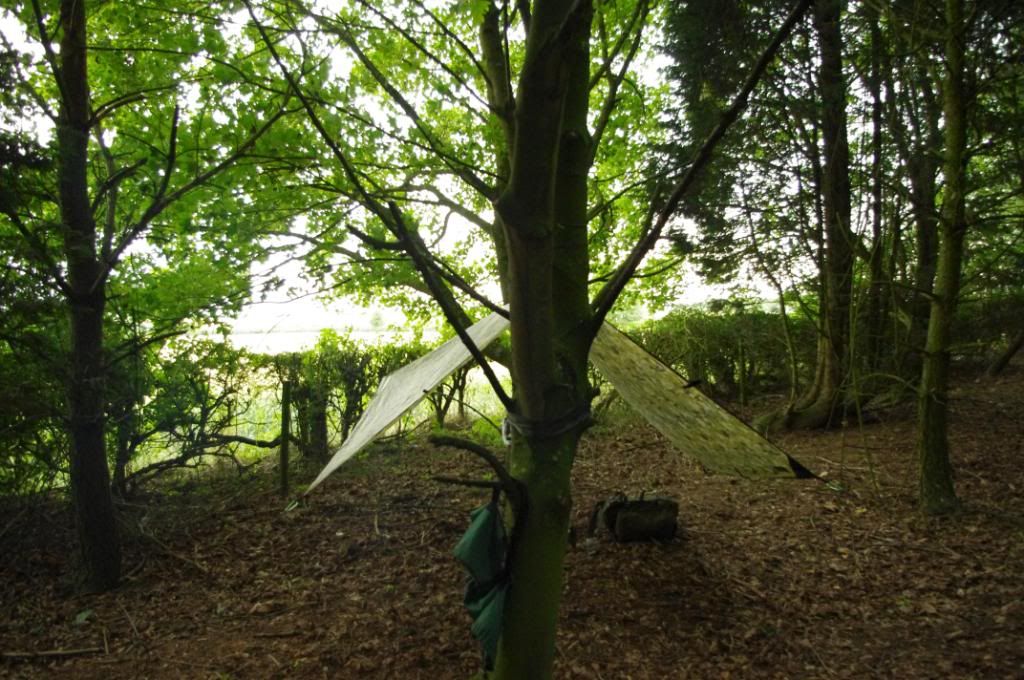 Gathered beneeth the poncho of sadness...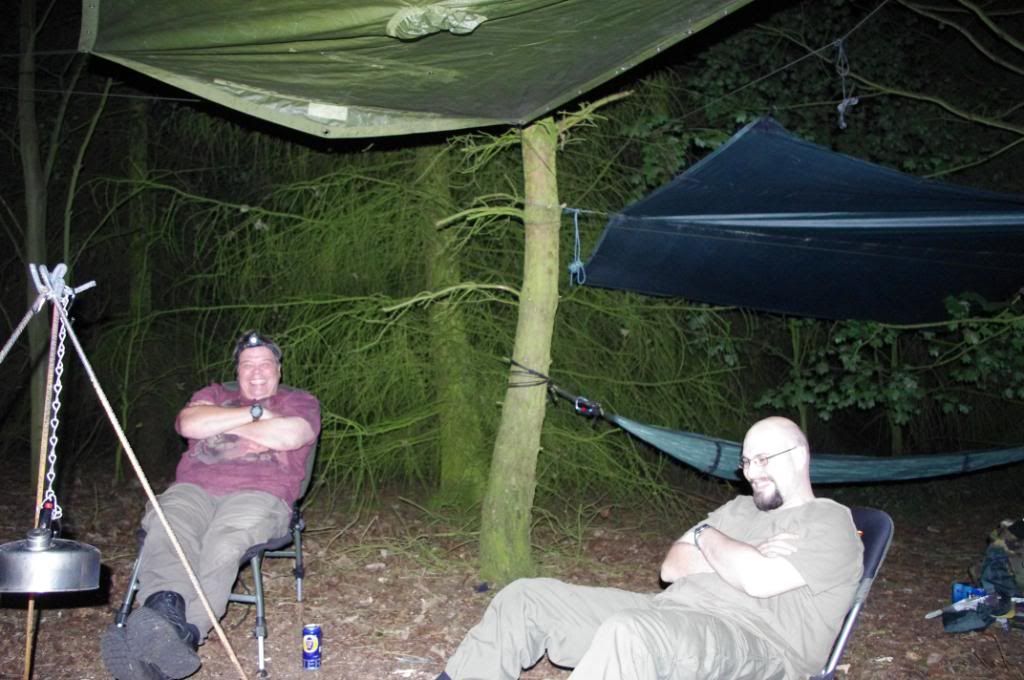 Some time the next day...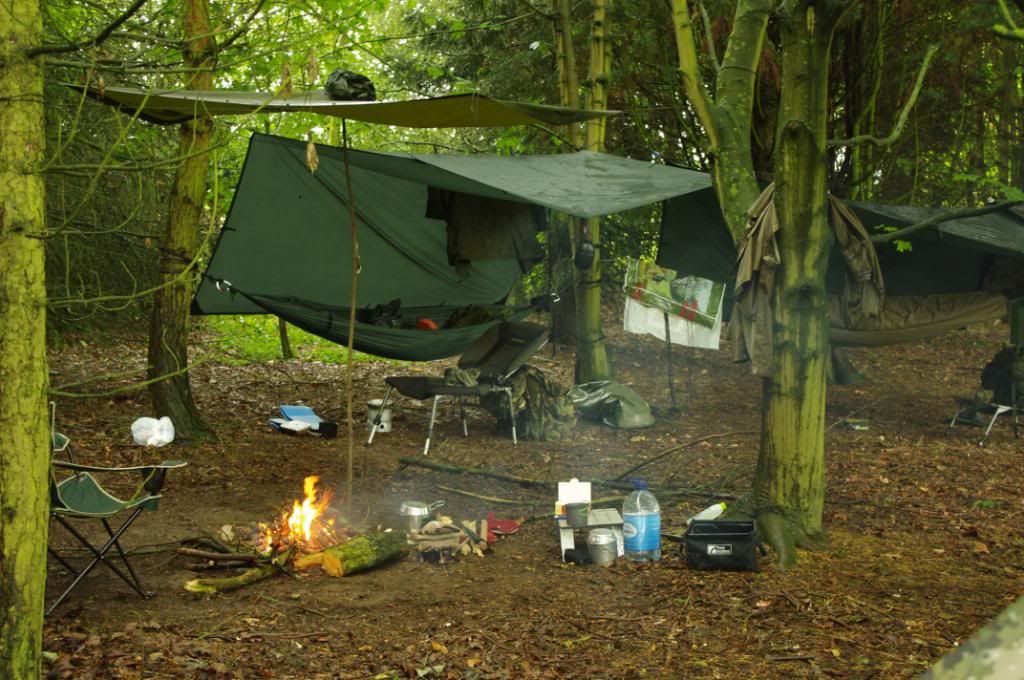 Tim arrives and Clive summons up a tarp of happiness...
Clive gets busy with sharpening duties...
Bannock under way...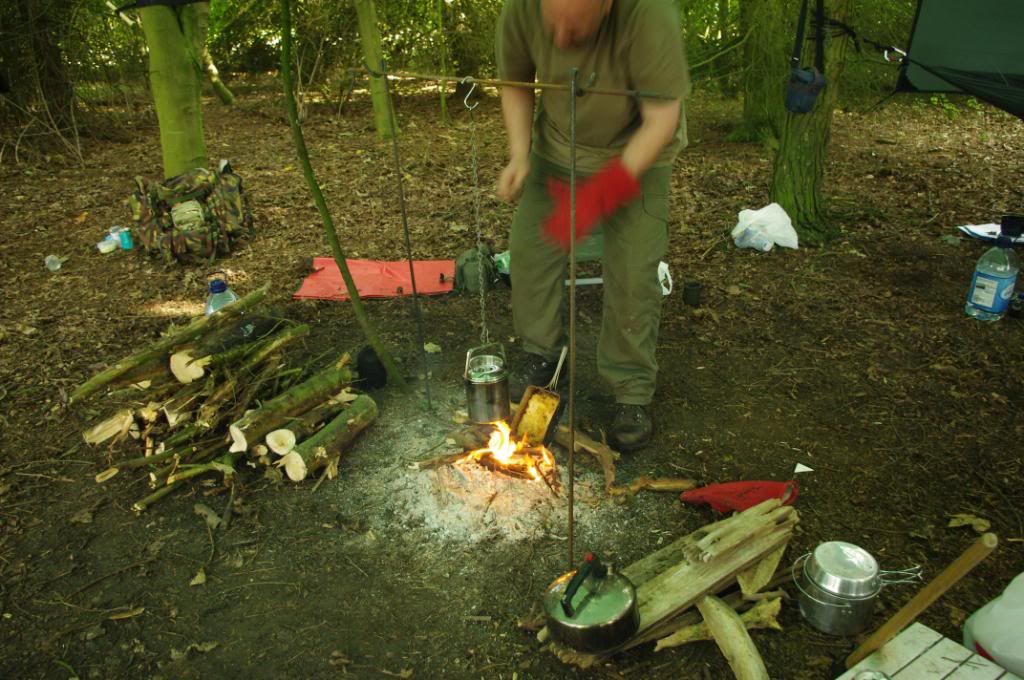 Down by the fire side...
Leave no trace as always...
Link to whole album.