Just thought I would share my little bushcraft/survival/bug out bag with you and see what you think.... Stuff marked with a big smile "
" is my favorite stuff...
I'm a real gear junky... I started collecting knives, then torches, then survival gear.... then I started reading all the books and trying stuff like fire starting, cooking, navigation in the wood and discovered I was into bushcraft!
The snugpac response pack: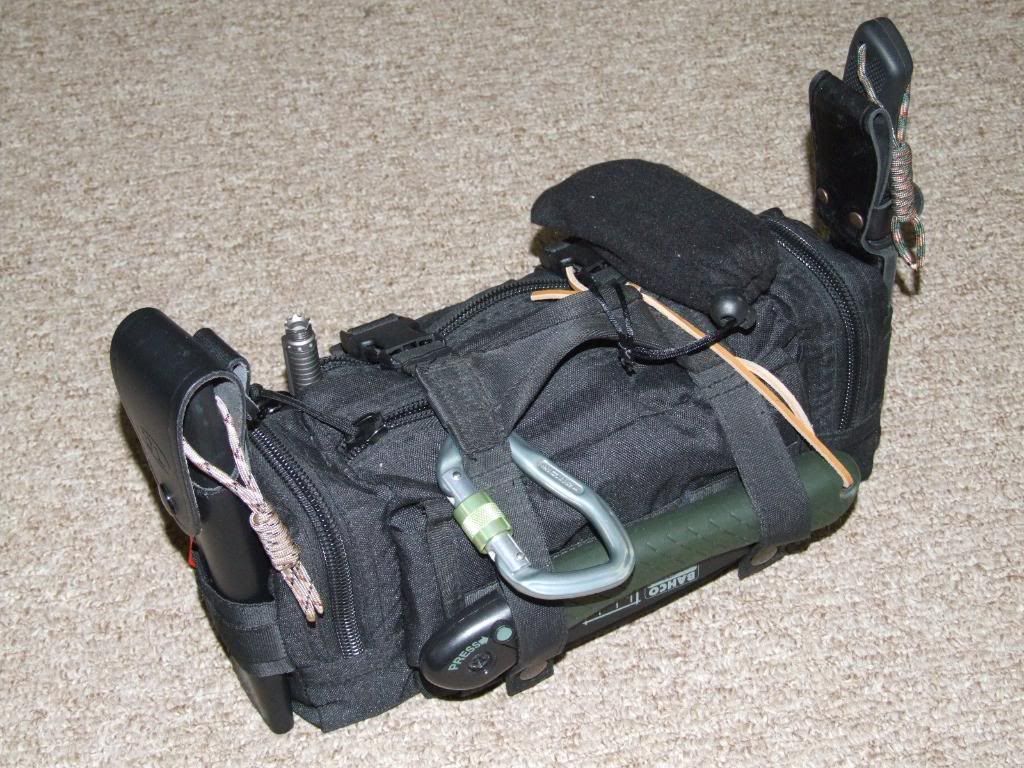 Things on the outside of the bag: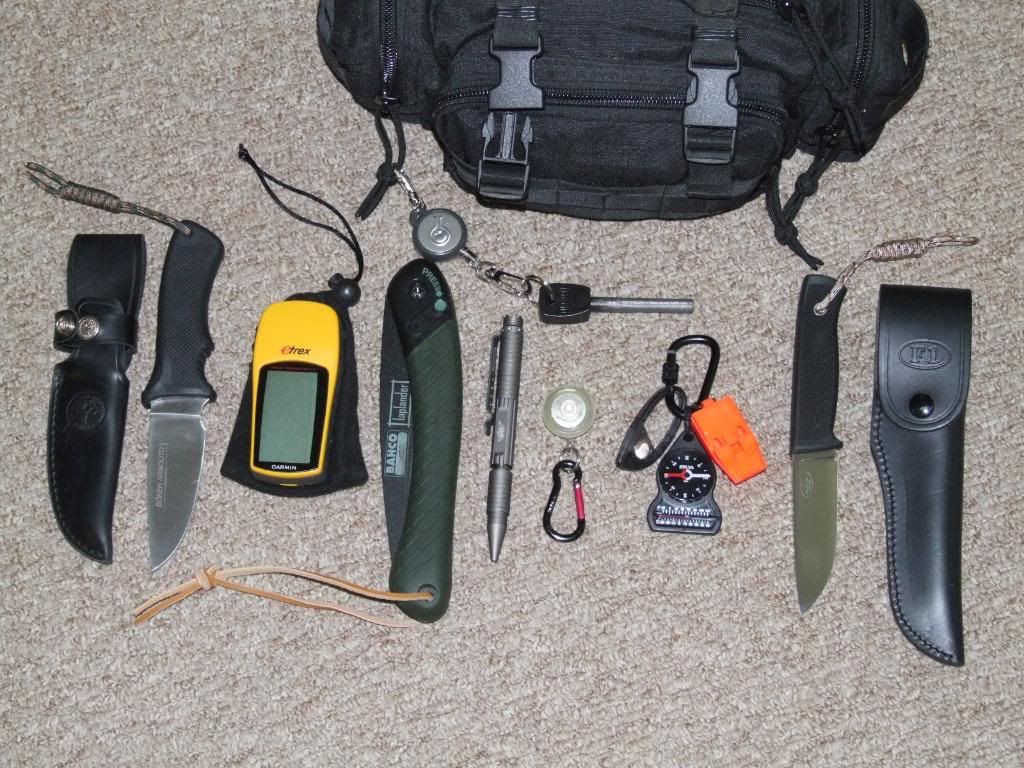 boker arbilarto
garmin e trex
bahco laplander
uzi pen
swedish firesteel on civilian lab retractor
niteize led location marker on carabina
whistle, compass and magnifing glass on a carabina
fallkniven f1
Inside the bag: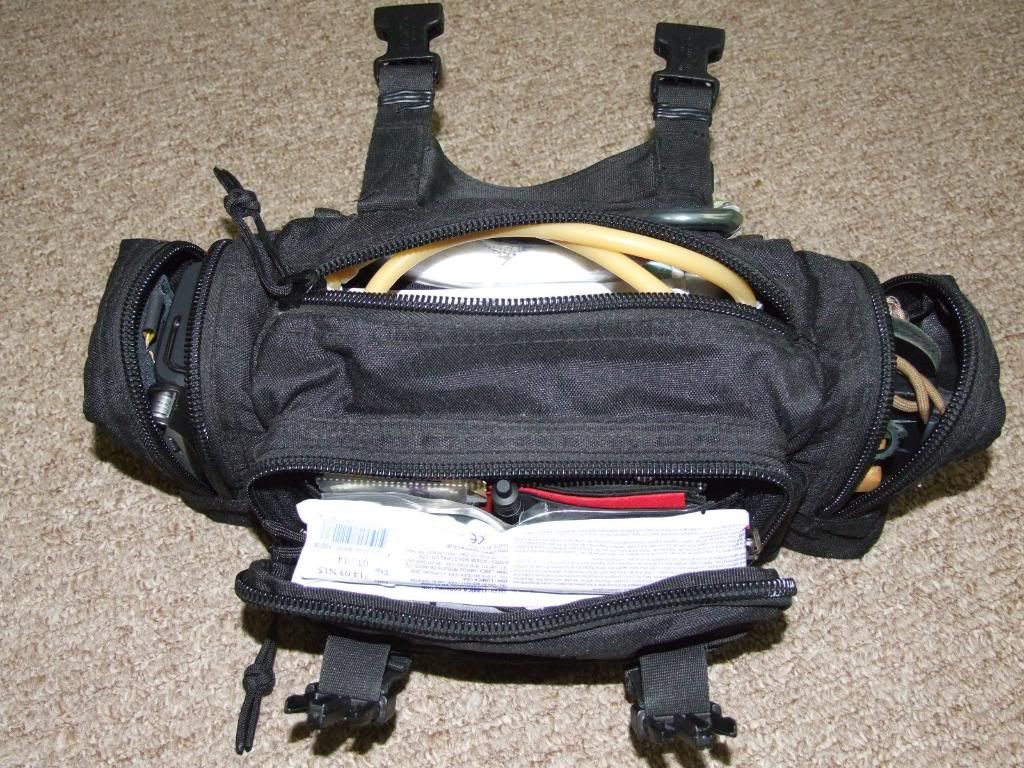 Front pocket: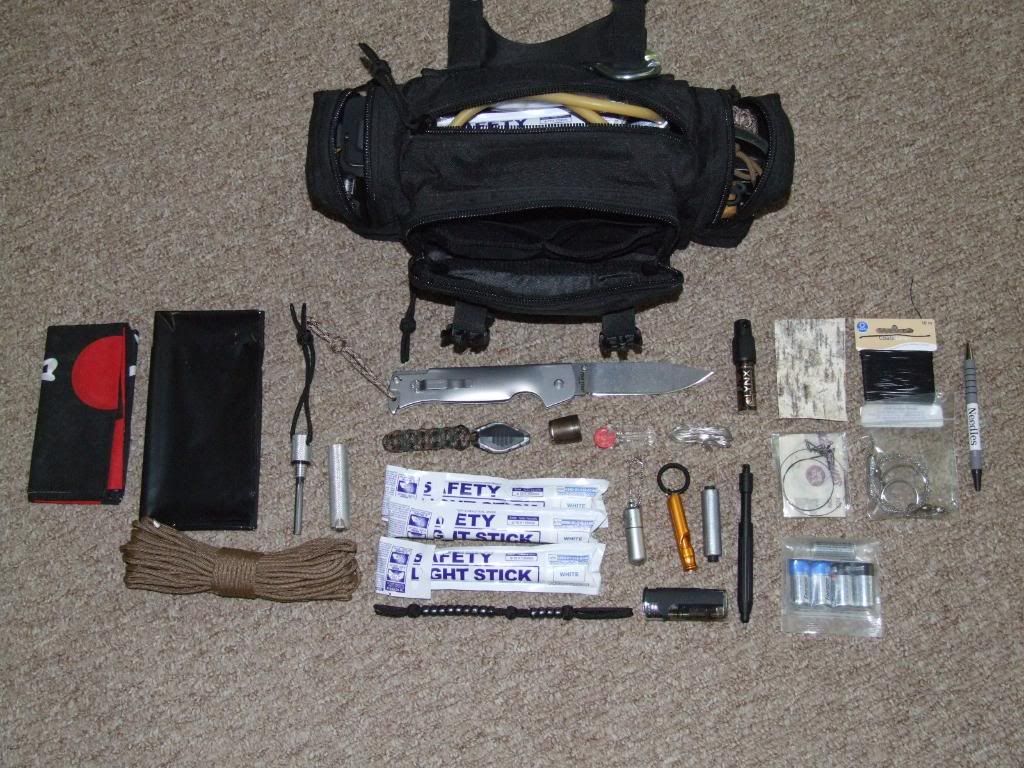 Banzi bandana
thick black bag
arora firesteel
550 paracord
cold steel pocket bushman
inova key light
light sticks
ranger beads
walking stick end (doubles as a thimble)
flints
wire
lynx deoderant
peanut lighter
whistle
gaffa tape (wrapped round a pencil)
tombo extending pen with space pen refill)
lighter
birch bark strip
strong twine
snares and fishing kit
wire saw
needles
cr123 batteries
Right hand pocket: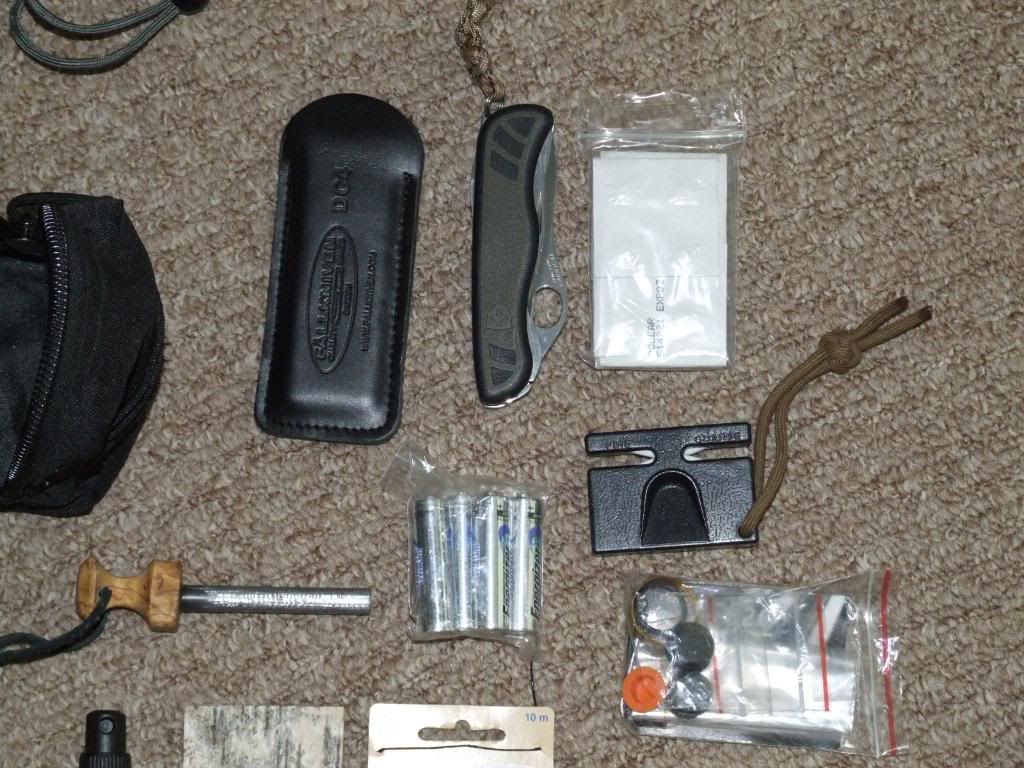 dc4 stone
sak new soldier
water purification tablets
firesteel (home made handle)
aa lithium batteries
gerber sharpener
bag of torch spare parts
Left hand pocket: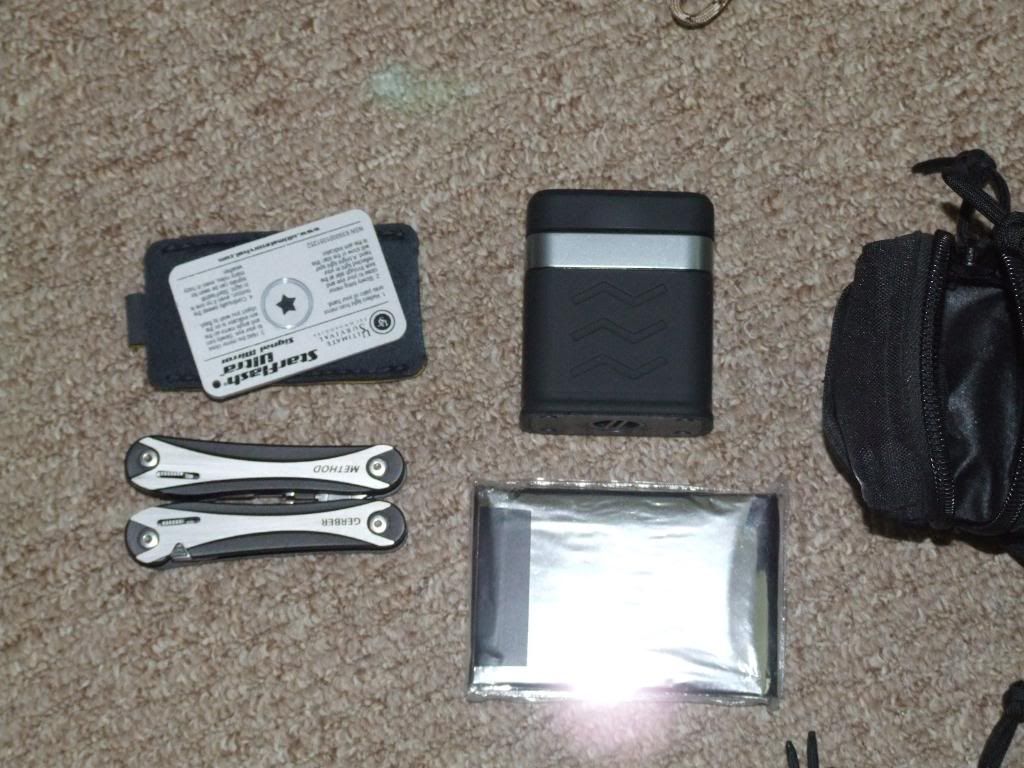 starflash mirror
collapsable lantern
gerber method multi tool
survival blanket
Main compartment: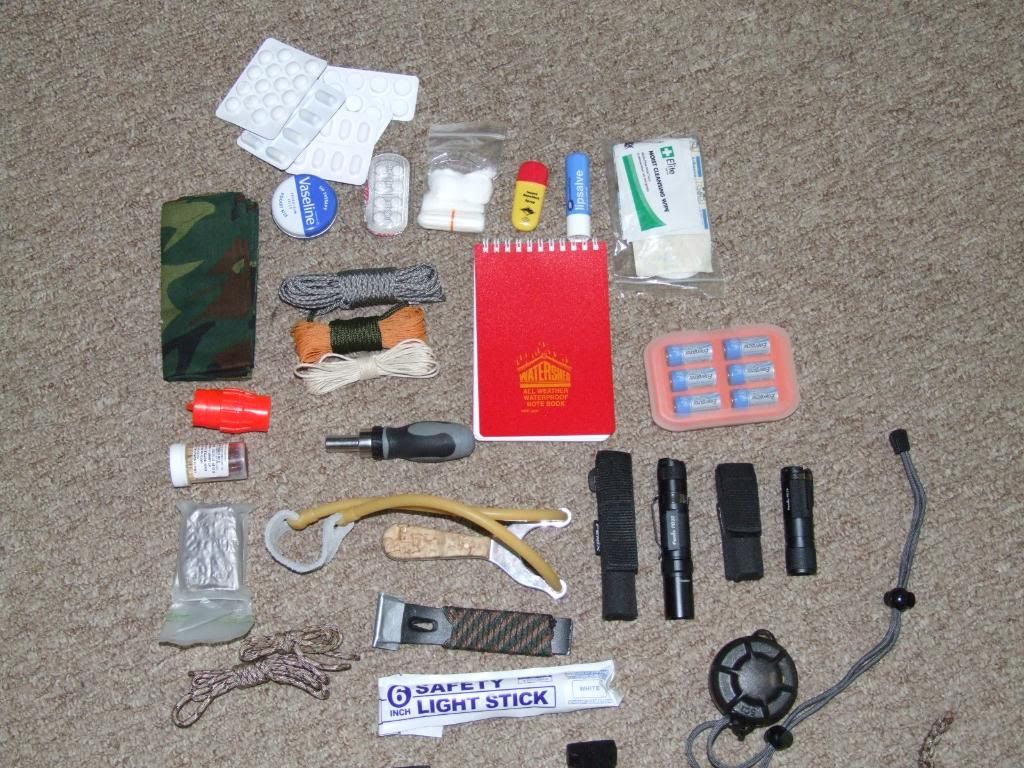 camo bandana
pills, lipsalve, vasline, first aid stuff
paracord, nylon string, cotton string
waterproof storm matches x2
barbeque fire lighters
small screwdriver with bits in the handle
waterproof note pad
more cr123 batteries
milbro style catapult (home hade)
prybar
light stick
fenix pd30 r2, pd20 r2 and surefire cr123 battery holder
All the kit: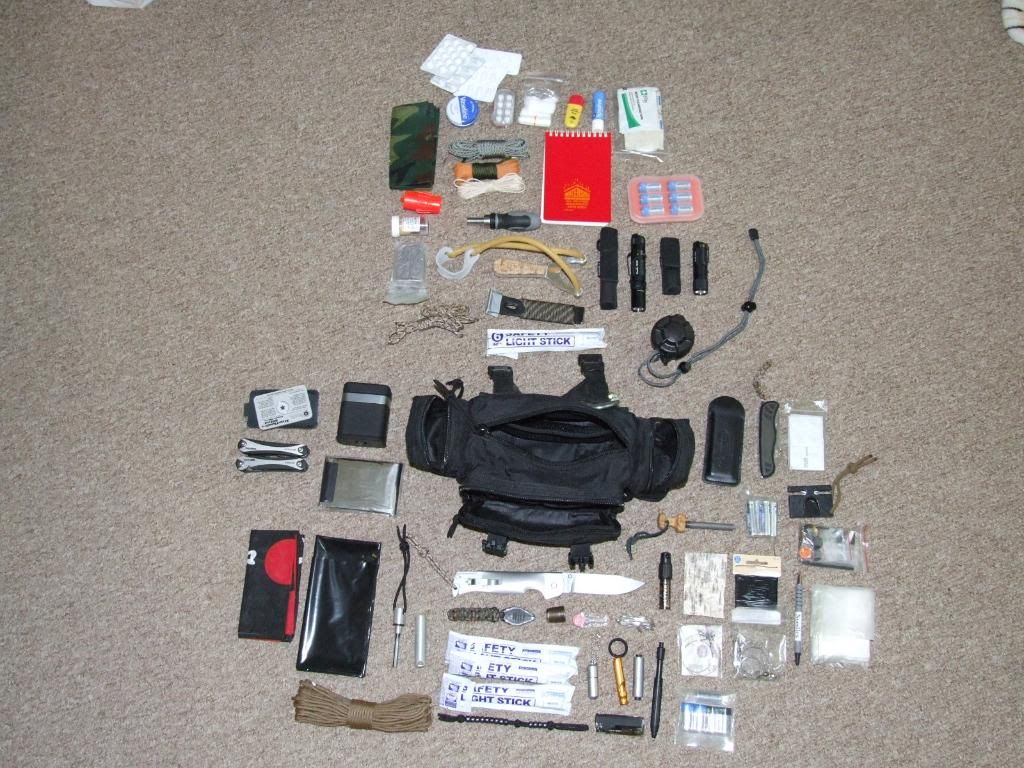 Water is carried in this sigg bottle clipped to the bag: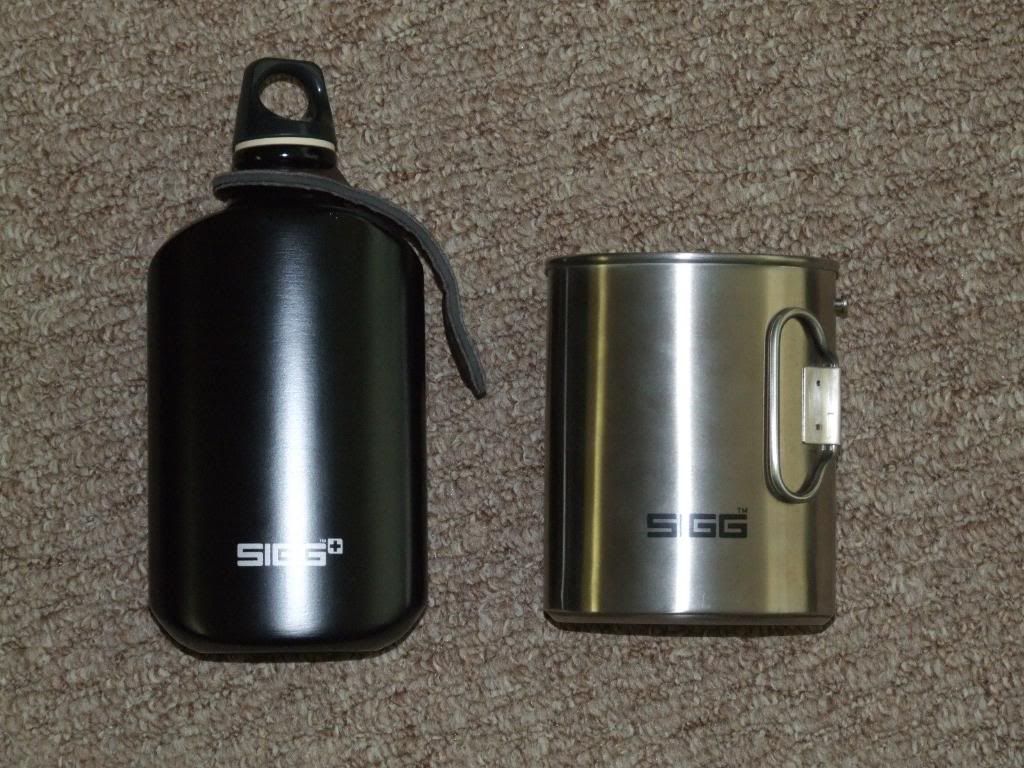 My brew kit in a pocket: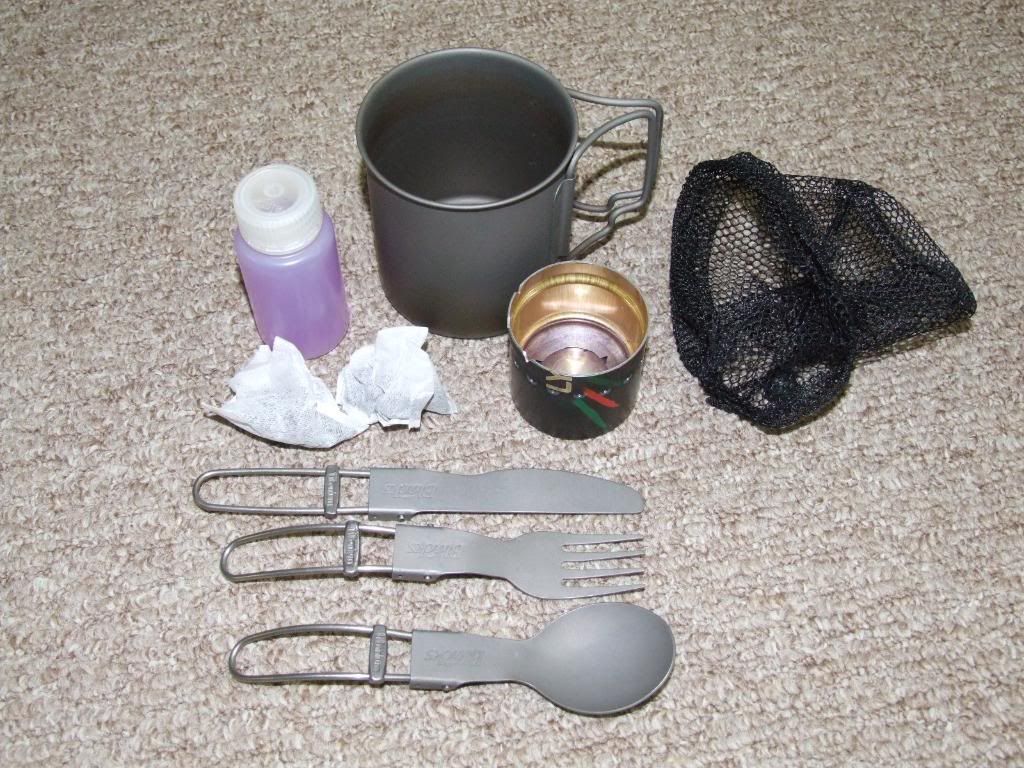 Plus my usual edc keys, torch, mini multitool sak alox farmer and a phone: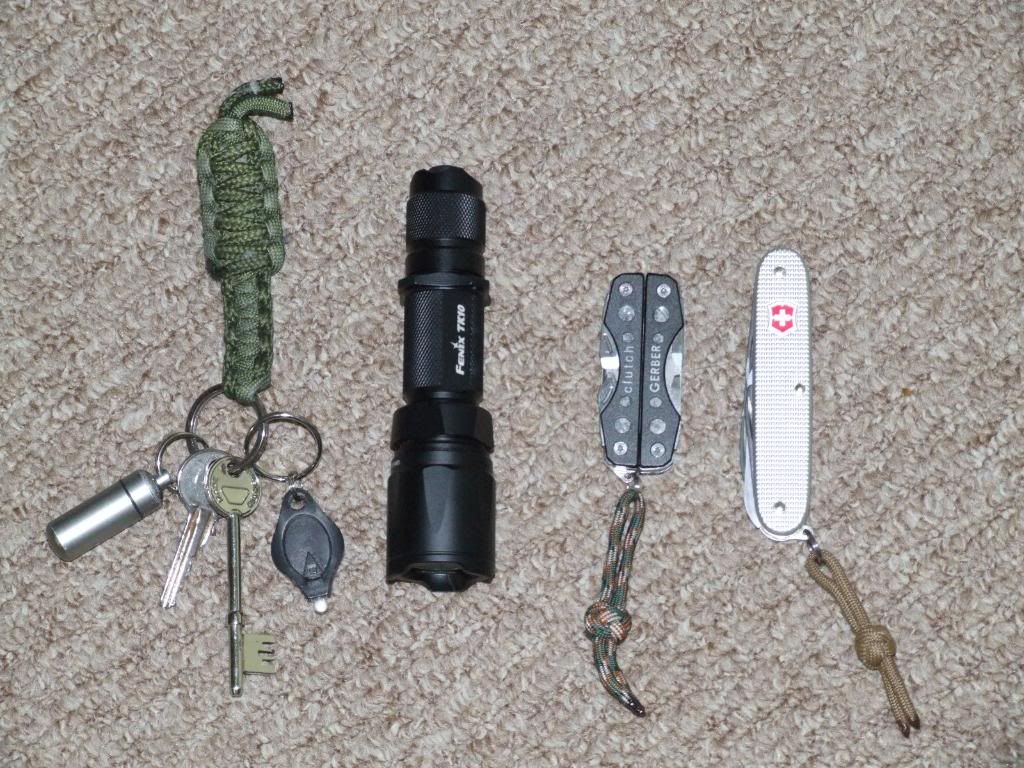 I know.....Overkill...!!!!!

Last edited: