Hi all,
Following my previous couple of threads id like to show my first walking staff. I bought the shank and other bits from stickman as i was too impatiant to wait on my wood seasoning (going to make more when this happens). Not anywhere near as good as any i'v seen on here but given that what i know about tools and methods etc you could write on a stamp
i am pretty happy with it. I have however aquired a new mantra that is "
Theres no problem that can't be solved with araldite
!!!"
Its a 54" hazel shank with an alpine spike, brass beaded collar and red deer stag antler. Its about 6' in total.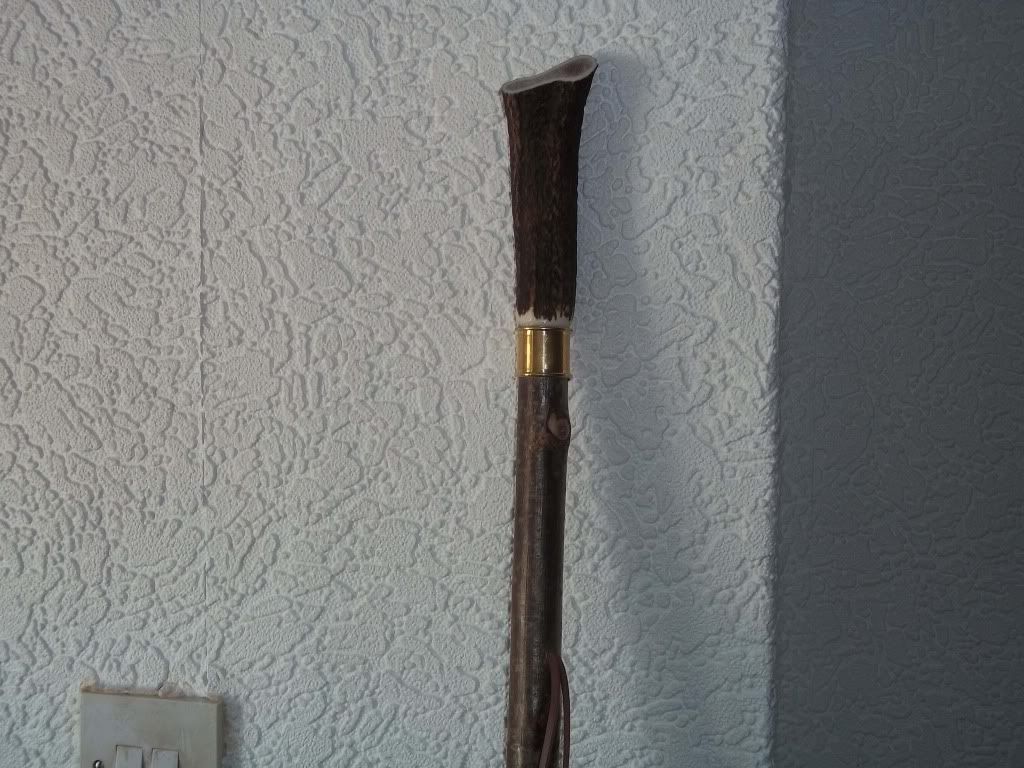 Thanks for looking,
Phil