Hello all,
Am selling this unwanted Helko Werk Classic Pathfinder hatchet. New and unused. Selling at low price for a quick sale, no price drops.
Details of the axe can be found here:
https://helko.co.uk/products/pathfinder
It's a lovely axe, easy to carry and weighty enough head (600g) to get jobs done in camp. I've found most other small axes don't have a heavy enough head.
Comes with free, pre-attatched Casstrom overstrike guard, and custom made waxed canvas carry pouch.
** £50 + £5 postage **
(retails at £65)

** sold **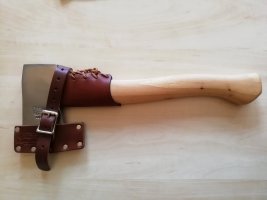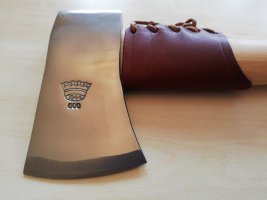 Happy bushcrafting!
Last edited: