My preference for natural fibre fabrics over synthetics is an open secret, so it will come as no surprise that I was very pleased to see that the new Expedition Long Sleeve Shirt from 5.11, a company renowned for its excellent outdoor kit and clothing, is in a tough 5.7oz 100% cotton.
The build quality of the shirt is superb with triple needle stitching and bar tacks at key stress points and the "Expedition" is tough enough to take the hard usage that bushcrafting can inflict on clothing, and come through in good order.
I find natural fibre fabrics breathe better and also withstand odour build-up better than synthetics, resist spark damage better and age better than synthetics, as well as looking better and feeling better against the skin, so the "Expedition" was looking good to me from the start. The fact that it has 5.11's patent "concealed document pocket" front – two huge vertical opening pockets that utilise the whole of the chest area – which I find really useful not only for bushcrafting but in everyday use too, plus large twin chest pockets with velcro-fastened pocket flaps added to the shirt's appeal for me. The front of the shirt has a full-length, button-closed opening. There are pen slots in the front pocket flaps and on the left sleeve.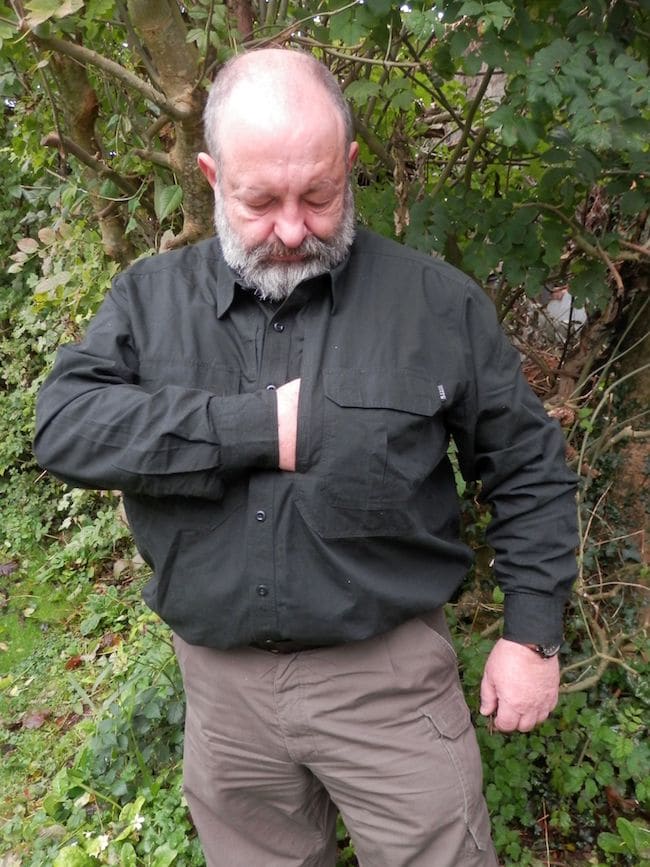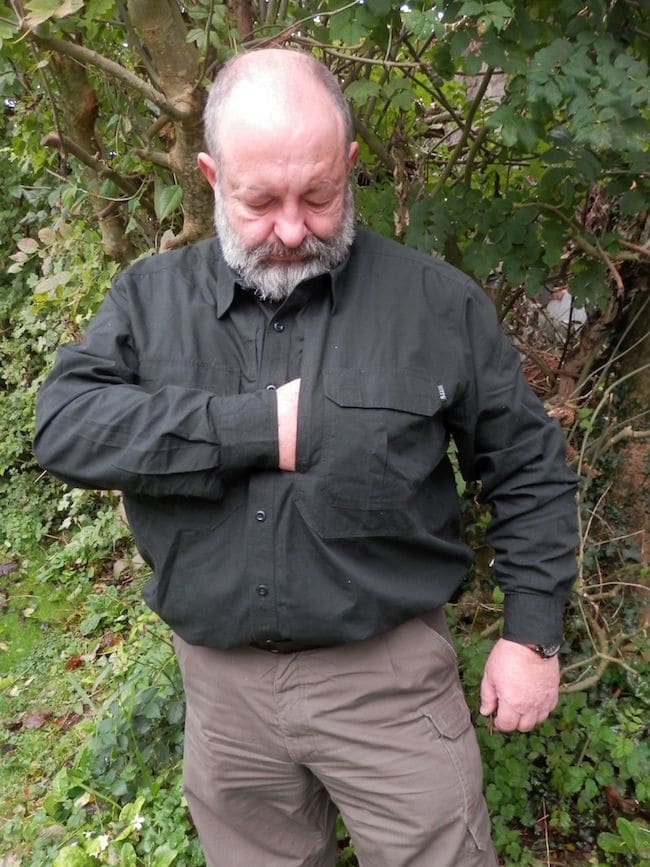 Many folks will compare the Expedition with 5.11's long-established "Tactical" shirt (also in cotton canvas) and so far so similar – but there are noticeable differences. The "Expedition" lacks the caped ventilating yoke of the "Tactical", having a plain back with a classic double yoke, and nor does it have the elbow reinforcement, rolled sleeve securing tapes, or button-down collar of the "Tactical" shirt, but offers plain sleeves (that seem to stay rolled quite happily without being secured) and a classic collar.
The sleeves do have twin position closing cuffs with buttoned plackets that roll up comfortably and venting eyelets in a reinforced armpit for when it gets warm.
The main difference between the "Expedition" and "Tactical" shirts seems to be the "updated fit" of the "Expedition" which appears to be narrower in the body and longer in the sleeves and is different enough to force me to take a size larger in the "Expedition" than in the "Tactical", despite my having lost weight recently.
In use, the "Expedition" proved to be everything that I anticipated – comfortable, tough, practical, functional and to be excellent wear in the woods – and also smart enough not to look out of place in the high street.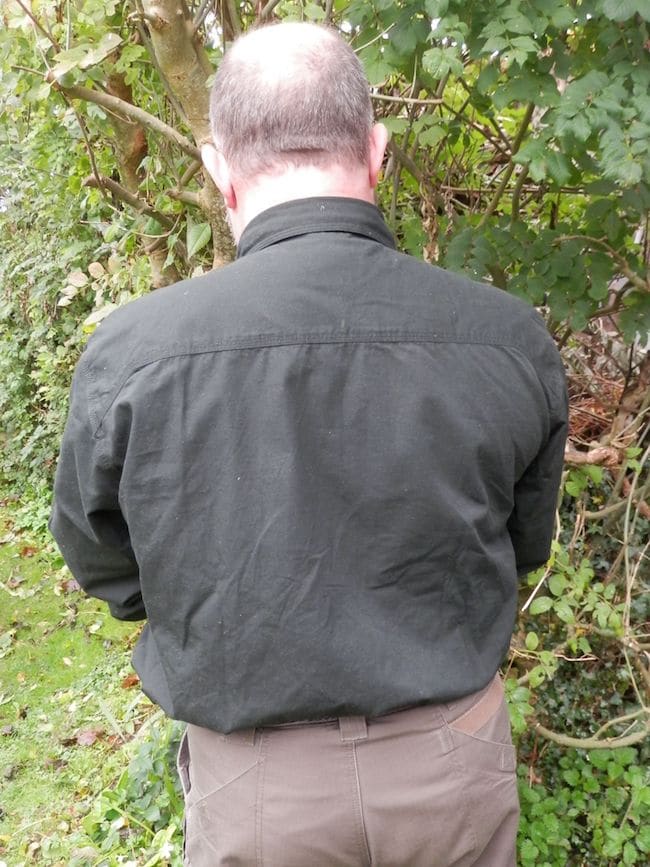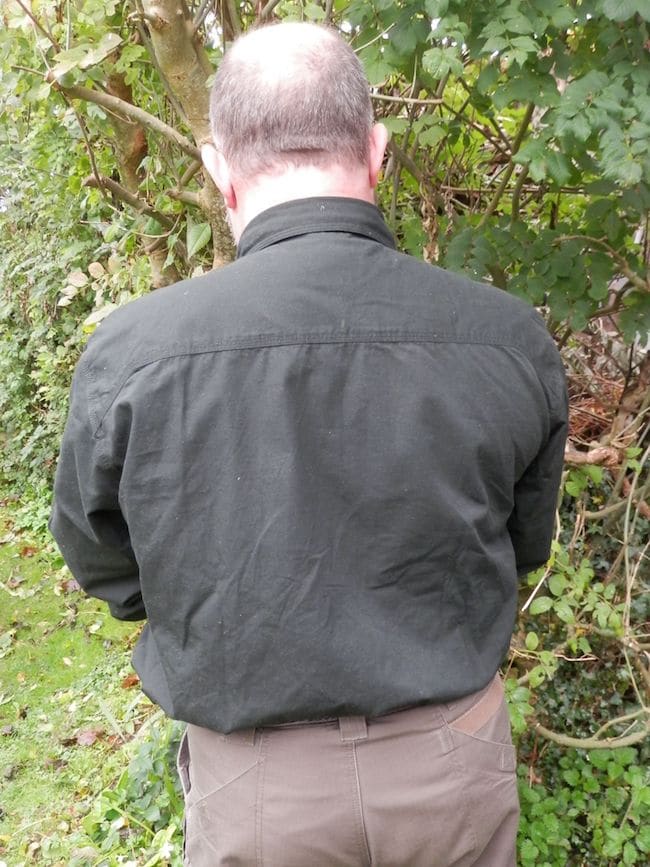 Conclusion
To sum up, I have found the 5.11 Expedition Long Sleeve Shirt to be another winner!
Available in sizes XS-2XL and colours Lunar (grey), Oil Green (very dark green), Burnt (brown), Oxide Red and Diplomat (light blue), the 5.11 Expedition Long Sleeve Shirt costs around £50.,
For more information contact www.511tacticaleu.com