Over the latest spell of colder weather, I have been trying out one of the "Sidewinder Flannel Shirt" new additions to the range of excellent shirts from 5.11.
This "smart casual" shirt is made from a 6.43oz 100% polyester yarn-dyed flannel that has a very pleasant soft "brushed" finish and has a contrast yoke reinforced with a 6.44oz 91% polyester/9% Spandex double weave fabric that has an impressively stretchy bi-stretch performance for freedom of movement, combined with durability.
The plaid pattern in the flannel is fade resistant and the fabric is shrink resistant with easy care and weather resistant characteristics – making the shirt a practical choice for outdoor activities as it is easy to wash, needs little (if any) ironing to look smart, shrugs off light showers and dries quickly.
The shirt features a smart collar in the same fabric as the contrast yoke, twin position buttoned cuffs with a buttoned placket for rolling up sleeves easily, a shaped hem with side inserts for a good fit, a full-length front opening, twin front patch pockets with pen slots in the angled pocket flaps and, of course 5.11's signature "hidden document pockets" where two huge mesh-backed pockets extend over the whole chest area and are accessed through vertical, velcro tab closed and almost invisible openings.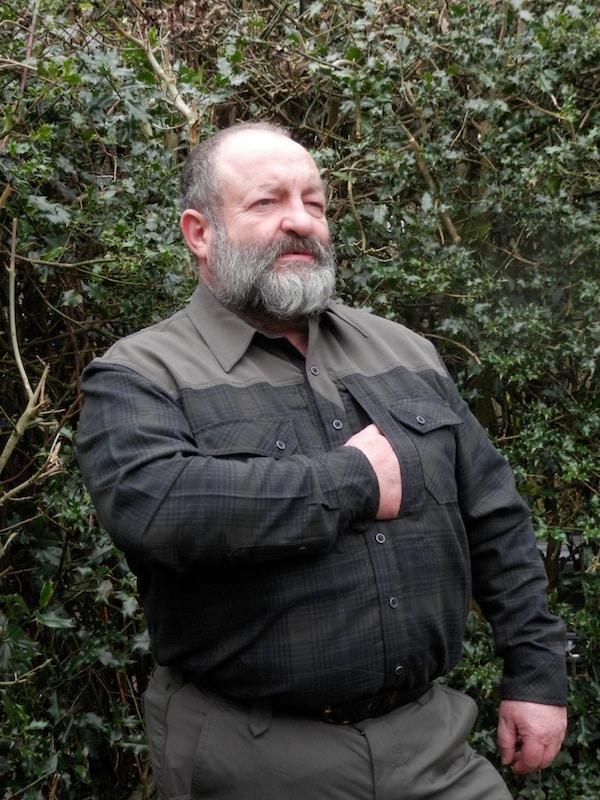 Unusually, the 7 fastenings on the front opening and the closures on the front pocket flaps are not, as they look, sewn-on buttons like the cuffs, but are press-studs or "snaps" for fast access to inner layers. The strongly sewn shirt has bar-tacks at the main stress points and is a tough garment for active wear.
Compared to many of 5.11's shirts, the Sidewinder has a fairly slim fit and longish sleeves (which do not really suite my squat figure too well) but is comfortable enough when all is said and done.
Many of you will find it unusual for me, a champion of natural fibre clothing, to praise a 100% synthetic fibre garment, but the "Sidewinder Flannel Shirt" is a practical, versatile and hard-wearing item that can cope with the frequent washing that synthetics need to stay sweet and, while I would not want to wear it next to a spark-spitting fire for fear of burn holes in the fabric, I have found it a good choice for wear in the woods.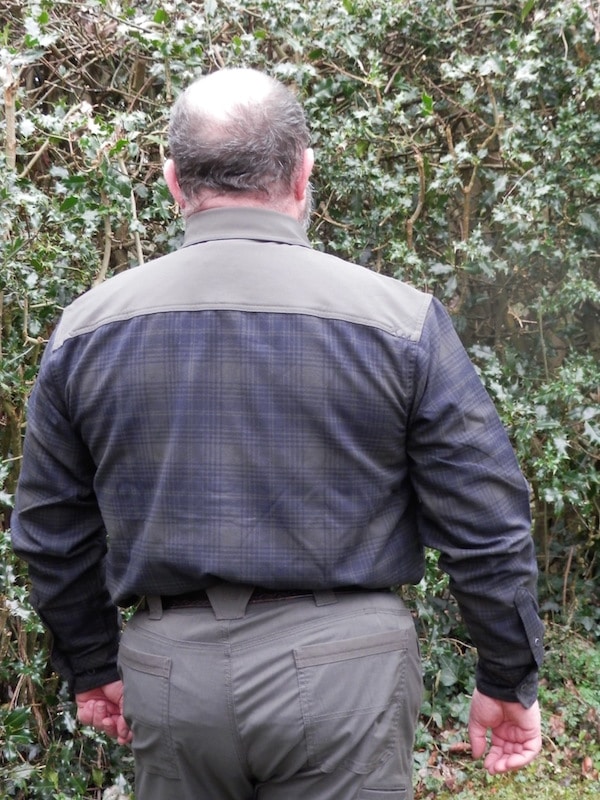 The 5.11 Sidewinder Flannel Shirt comes in Mosstone (pale green), Fireball (subdued red) and Grenade (grey) plaid patterns, all with Grenade contrast yolk and collar, in sizes S-XXL and costs around £75.00.
For more information, visit www.511tacticaleu.com