I like 5.11 gear as I find it tough, durable, comfortable and with useful features, so when I saw that their new "Stonecutter" tactical trousers were advertised as their "most durable" I was intrigued, to say the least.
Made from a 67% Polyester/33% cotton, 6.4oz canvas "Flex-tac" mechanical stretch fabric (the fabric is woven to give a fair amount of stretch in all directions), these trousers have 100% nylon 7.2oz panels on the legs from the back of the knee down on the back of the legs and, on the front of the legs, from an angle across mid thigh down to the hem – for abrasion resistance.
For extra comfort, the "Stonecutter Pant" has a diamond-shaped gusset in the crotch (for freedom of movement) and a comfort waistband. This "comfort" waistband comprises a panel of 87% Polyester/13% Spandex fabric in the waistband and front pocket panel to provide an excellent fit combined with freedom of movement. The trousers have a Teflon finish to make them stain and splash resistant and they wash easily, dry quickly and need little in the way of ironing to look smart enough for casual wear.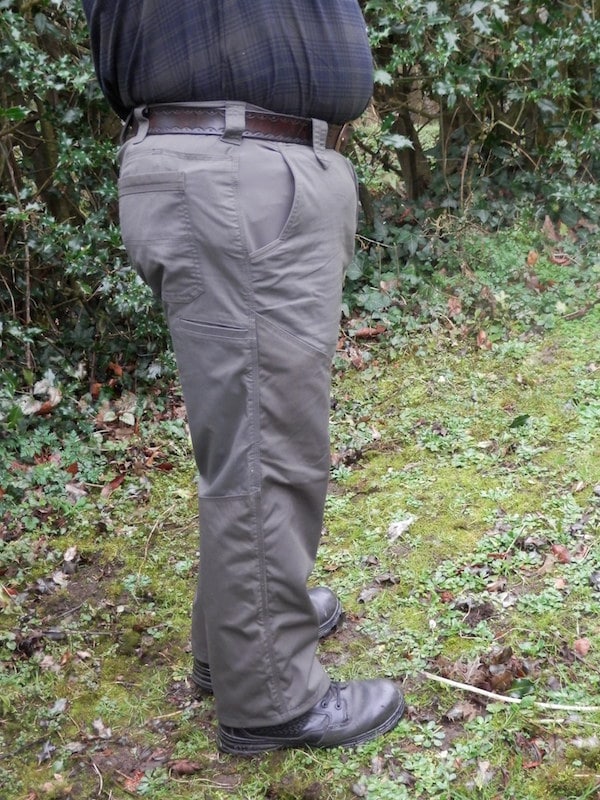 As to features, well they have quite a few! The waistband (as well as having the "comfort" stretch panel) is twin button closed, the "external" button being taped, not sewn, and there are seven belt loops to take belts up to 1.75" wide, the centre back loop being extra wide and shaped to help control "belt roll" and the front right belt loop having a centre slot and a lanyard loop.
As to pockets, these trousers have 9, all strongly sewn, to give ample storage space.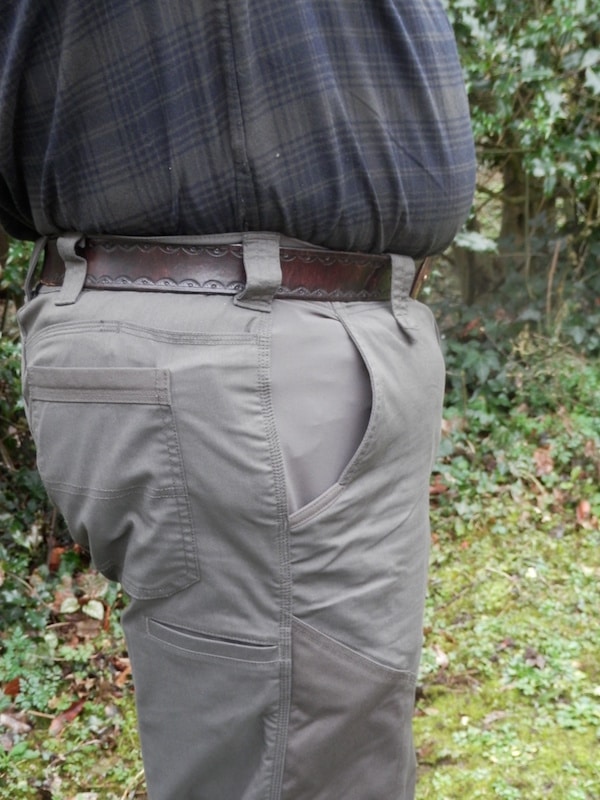 As well as two standard back "patch" pockets and deep front "bag" pockets (incorporating the stretch panel) there are two more back pockets (5" deep x 3.5" wide) hidden in the yoke seam, two pockets under the front thigh, reinforcing patches with angled top edges (min 6.5" deep x 4" wide) and a rear right thigh "bag" type pocket approx 6.75" x 3.5" – quite enough for carrying a good amount of kit!
Despite their rugged build and huge pocket capacity, the Stonecutter trousers do not look excessively "outdoorsy" and are smart enough for casual wear, but have proven themselves very tough, practical, functional and comfortable, as well as versatile.
The nylon overlays do, however, made the trousers quite warm and heavy, so not perhaps ideal warm weather wear, and I have found the "concealed" pockets slightly more difficult to access (especially when sitting) than the more conventional "patch" style thigh pockets.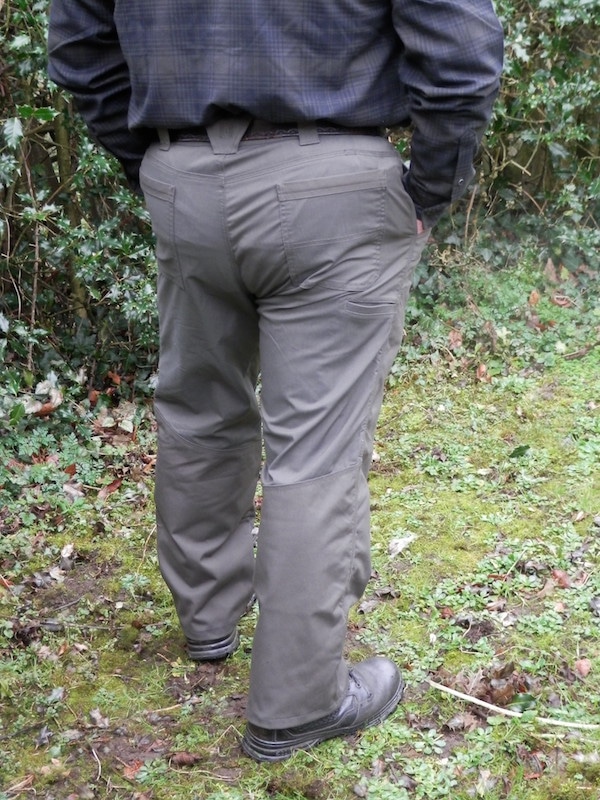 Despite these minor points I really like the 5.11 Stonecutter trousers, which come in colours "Brown Duck, pale "Khaki" and "Grenade" (a dark greenish grey) in sizes 28-44" waist, in-seam lengths 30", 32", 34" and 36", at a cost of around £75.00.
For more information visit
www.511tacticaleu.com