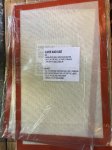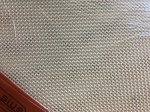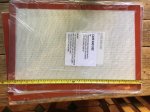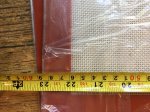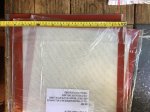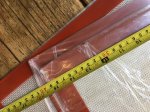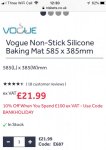 As some of you know I own(ed) a bakery, which I've just sold. Among the bits I kept was a box of silicone patisserie mats as I still run baking courses.
I have too many and thought I'd offer some for sale on here before I put them on eBay.
They normally sell for around £20 each. I've included a grab from Nisbets site with this size mat at £21:99 plus VAT so £26:00-ish
They are perfect for making fruit leather in a slow oven but also brilliant for baking. 100% non-stick and oven safe to 250C. These are sized for a commercial patisserie tray and heavy duty. They will cut in half to make two domestic sized mats. I bought them very reasonably because I got 200 of them. If I'd known how long they'd last I'd have bought 100 !!
If anyone here wants one it will be £12 inc p&p & fees. PP is fine. I have 16 left. First come first served.
Last edited: