Aug 10, 2009
1,981
211
40
Continuing on from my net project I have been making some gill net sinkers.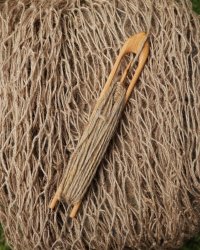 Willow cordage, cedar roots binding and cedar withie (untwisted) dried into a hoop to suspend a stone weight.
-Books used for reference-
Cedar: Tree of Life to the Northwest Coast Indians
Indian Fishing: Early Methods on the Northwest
both books by - Hillary Stewart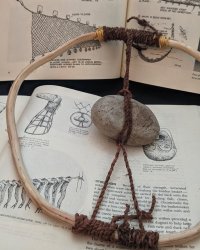 This was my first attempt but I have made 3 for the net.
I love these books and always find myself drawn to them for inspiration, highly recommended to add to your bookshelf if you don't yet own them.
Tim