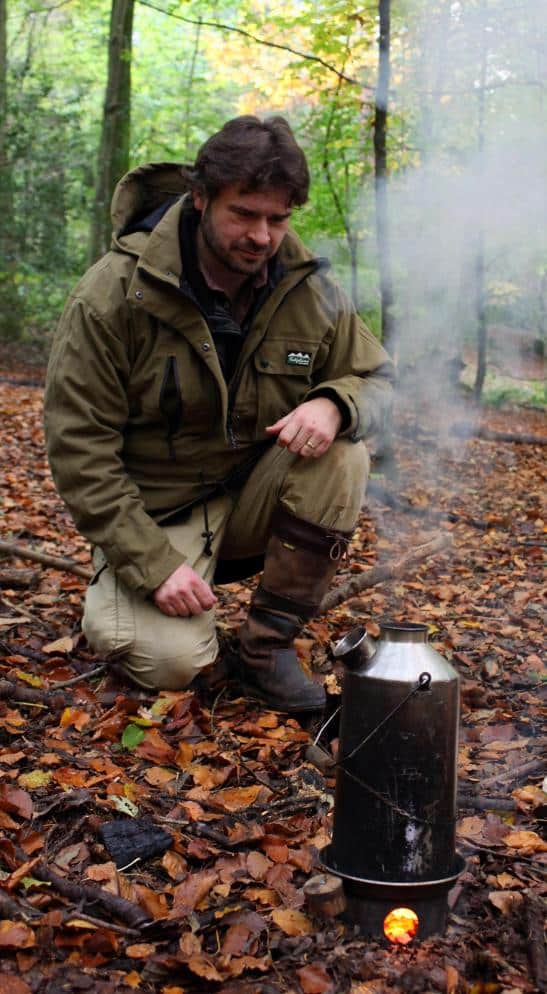 Review
Ridgeline Grizzly, Roar II and Monsoon II jackets
By Mark Aspell
I've had 3 of the Ridgeline coats to test for a couple of months now kindly supplied by Scott Country and Ridgeline.
All these jackets are based on the waterproof soft outer feel style material with the Grizzly using a fleece with a membrane so has a warm feel for the wearer. I have to say I like jackets like this as they are very quiet in use, something shooters and bushcrafters alike will appreciate. All the coats come with a hood, the Roar and Monsoon being detachable and held secure with zip and poppers. Other common features are the Velcro adjustable cuffs, generous cut and numerous pockets.
Both the Monsoon and Roar use a different type of material which is harder wearing compared to the Grizzly and the seams are taped to keep the weather out. They don't, however, have additional thermal insulation like you get on many coats, other than the thick RL-TEX (a 3 layer fabric coated with Tricot) of the outer material. The inner face feels a little plastic as it's the waterproof bonded layer. To counter any loss of heat I wore a thin quilted waist coat under it to give a little more insulation. For me I found this perfect, I tried a thicker one which was far too hot. They come in either green or Teak, a kind of light brown, and is my personal favourite. The hood for both is very full, can be adjusted for volume along the sides and ridge line (excuse the pun). The Monsoon hood is the only one with a wire brim.
The Grizzly is the only one of the 3 that doesn't claim to be fully waterproof. That doesn't mean it absorbs water like a sponge. The material itself is waterproof, however, the seams aren't taped like the others and the hand warmer pockets aren't closable, both of which would allow water egress. I have to say though that I've not yet been in rain that's gone through the Grizzly. It has 5 pockets, 2 below style lower, 2 hand warmer and an internal pocket accessed from under the storm flap
The Monsoon II is an over the head style smock, cut long to allow covering of upper legs and makes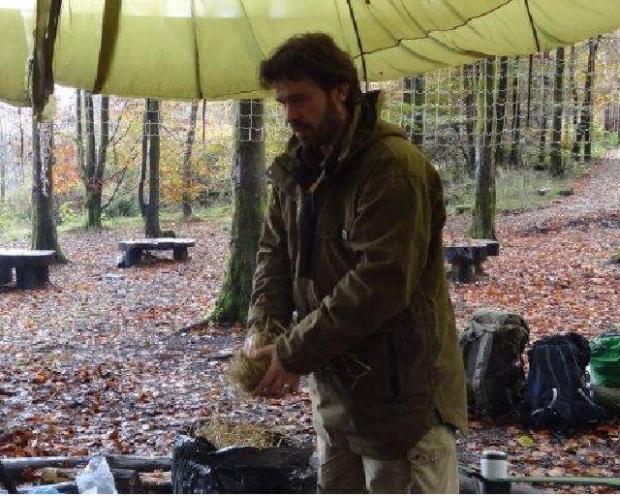 sitting down on wet logs and bales of straw much more enjoyable. It has 4 pockets, 2 lower vertical entry and 2 chest pockets either side of the ½ length zip. 3 of them have waterproof zip closure.
It packs down fairly small and can be rolled up into the hood with ease.
The Roar II is the full length zip jacket, again cut quite long and made of the same material as the Monsoon it differs in the layout of the pockets, there are 7 of them which makes it a very useable coat. The cargo pockets at the bottom are not bellows style though they do have separate side entry, zip up pockets directly behind them.
So do they work?
In a word yes, they all do their job well. The material is very waterproof with not even a hint of rain entry. As with many coats feeling damp through sweat can be a problem when working hard. For that reason I prefer the Roar II as there are more options for temperature ventilation.
The Grizzly fleece is a cracking coat for the money (about £70) and doesn't look out of place in town or country. Depending on personal choice for the smock or jacket style either the Monsoon or Roar are also great coats and you could do much worse, but probably not much better for £150. Sure there are better coats out there but they cost at least another £100, you have to ask yourself if it's really worth it.
You can see that my initial view of these coats is positive; I'm continuing the tests as we carry on through the winter. I'll update the review in a while. Let's see if they continue to impress…
From left to right: Grizzly, Monsoon II and Roar II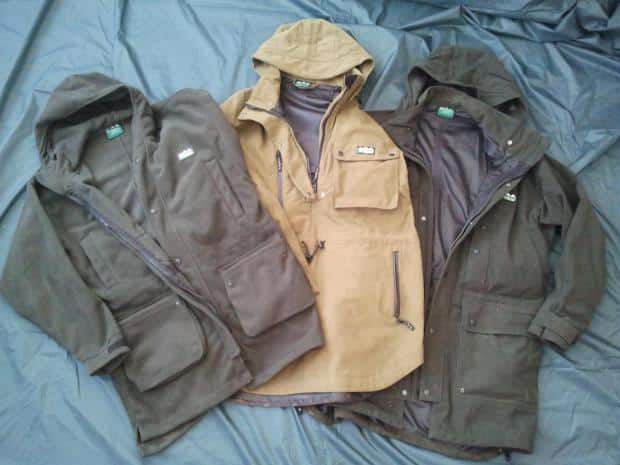 Links:
www.scottcountry.co.uk