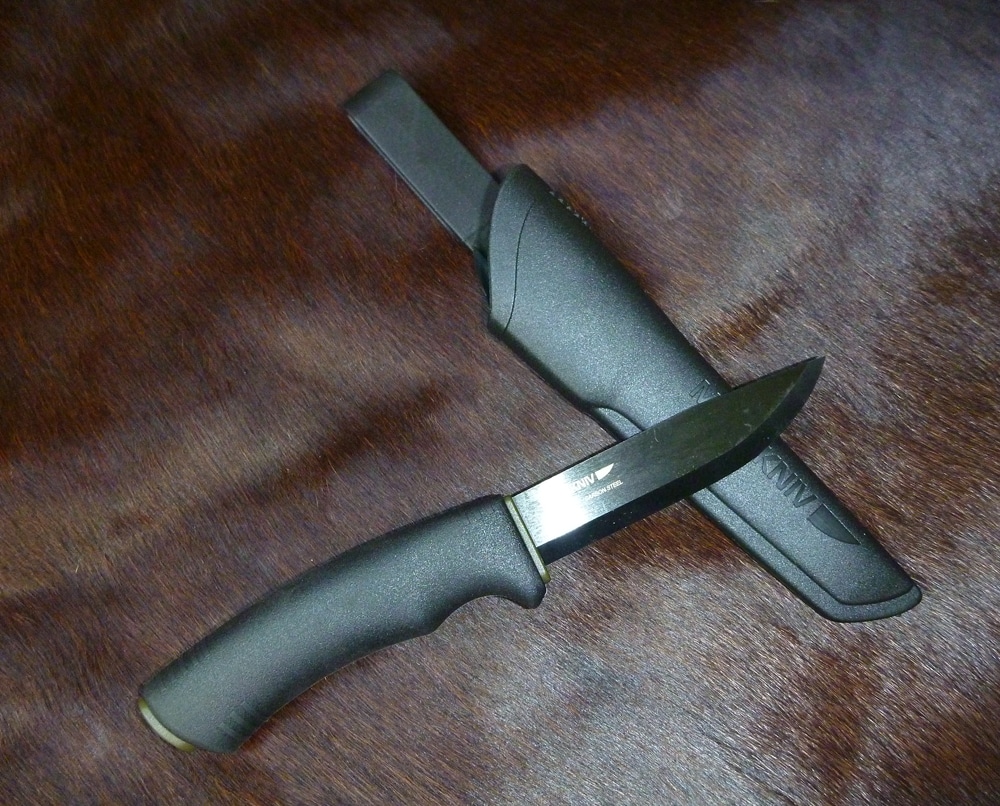 Review
I recently took delivery of one of Mora's latest knife offerings The "Bushcraft Black Carbon". Following on from their range of recently released "Robust" knives they have upped the ante with the black carbon. On opening the package I was immediately struck by the weight of the knife at around 2.8oz (79.3grams in new money). The handle is the same tough rubberised one that we saw on the Mora Bushcrafter 2010 but in black, however that is where the similarity ends. The blade geometry is more like the mora clipper but it is a whopping 3.2mm thick and 109mm long.
The blade has a satin black coating which protects against corrosion and as expected it arrived hair popping sharp. The sheath is the moulded plastic type with the drain hole which is a doddle to keep clean and hygienic by either popping it in the sink with your washing up on camp or in the dishwasher once you get home.
The edge of the spine on this new mora has been finished with a fantatically acute right angle that is just the job for shaving fat hot sparks off your firesteel, something previous moras weren't so good at. Handling the knife is a joy to use with the sure grip of the contoured rubber handle even if wet and the thick sturdy blade inspires confident use when battoning and splitting. The fine edge angle of 27 degrees and a stated hardness of 57HRC makes fine work and carving a pleasure too. A truly versatile tool whether you're making a shelter or cutting up vegetables, the Mora Black Carbon is up to the challenge.
The Mora Black Carbon costs around £30 – £40 from the web depending where you look. I got mine from Amazon and it came with free delivery and a free firesteel.
The anti corrosion coating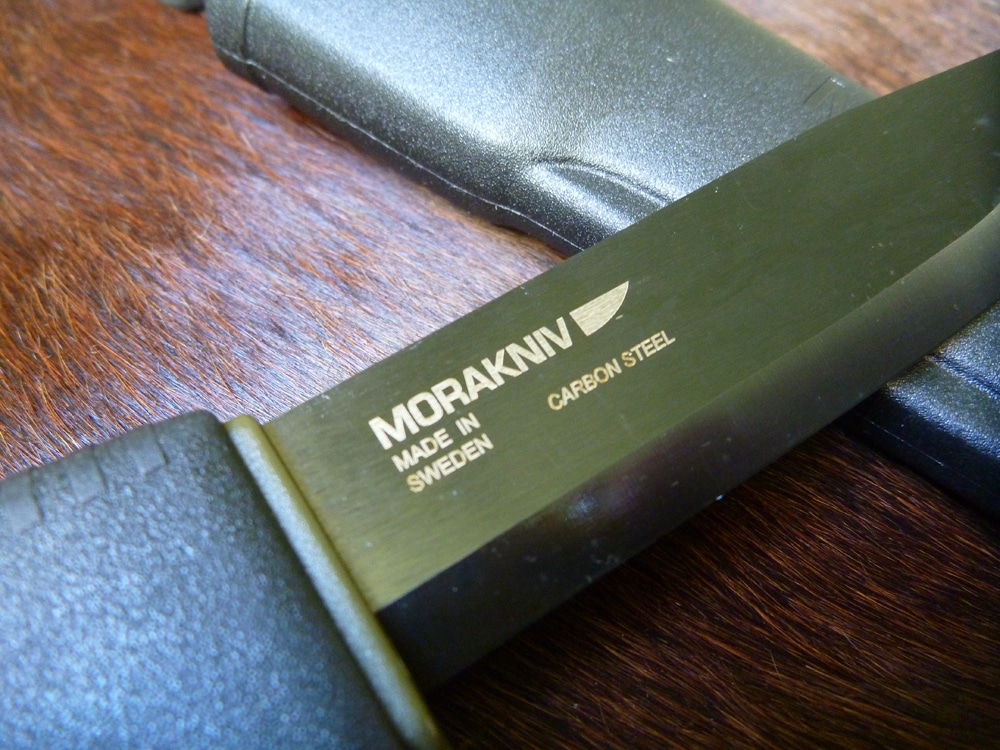 Comparison between the mora 2010 above and the Mora 640 below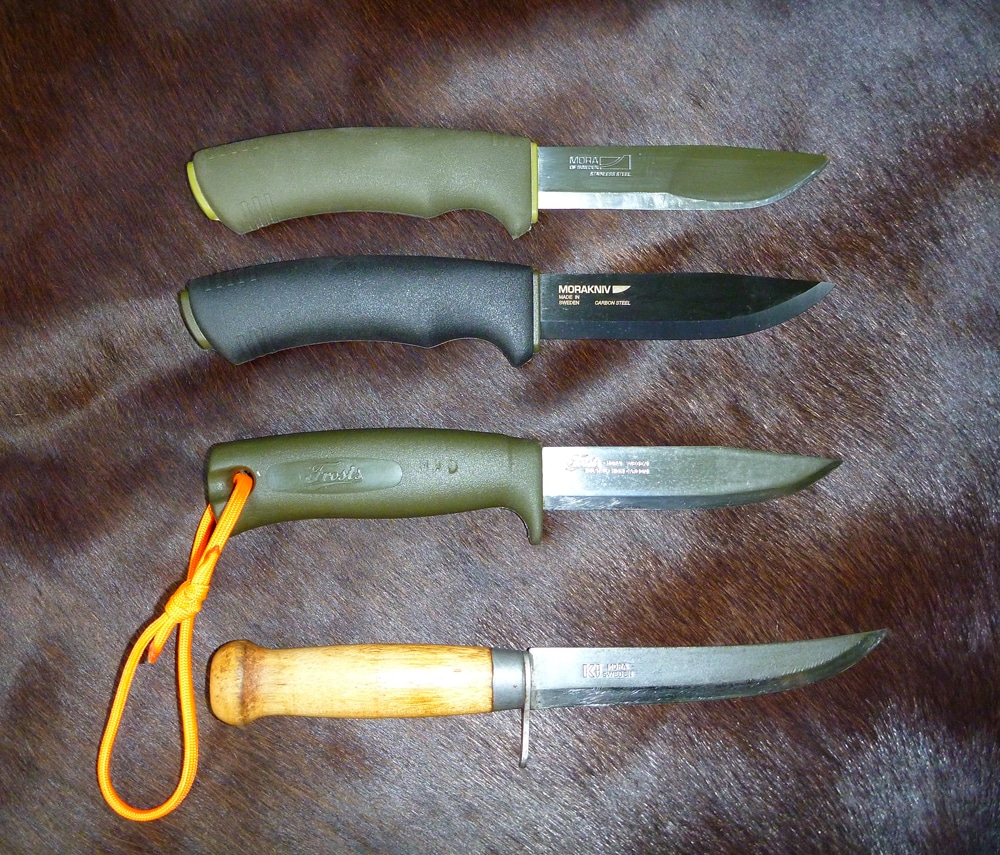 The difference in blade thickness between the Mora 2010 (top) and the Black Carbon (bottom)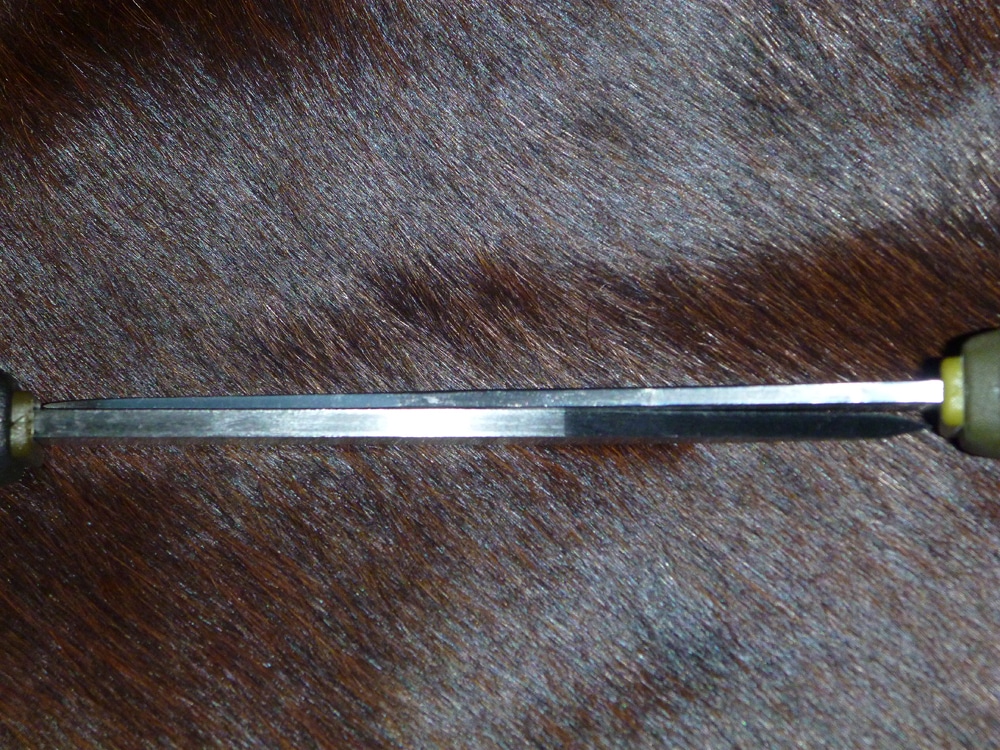 Mine came with a free firesteel….. Not too shabby