Bushcrafter (boy, I've got a lot to say!)
I never seem to post in here despite doing a lot of camping. Just thought I'd throw a few pics up of a weekend spent with mates I don't get to see enough. We go camping a fair bit but the price of petrol and real life(kids) seems to make it happen less than we'd like these days...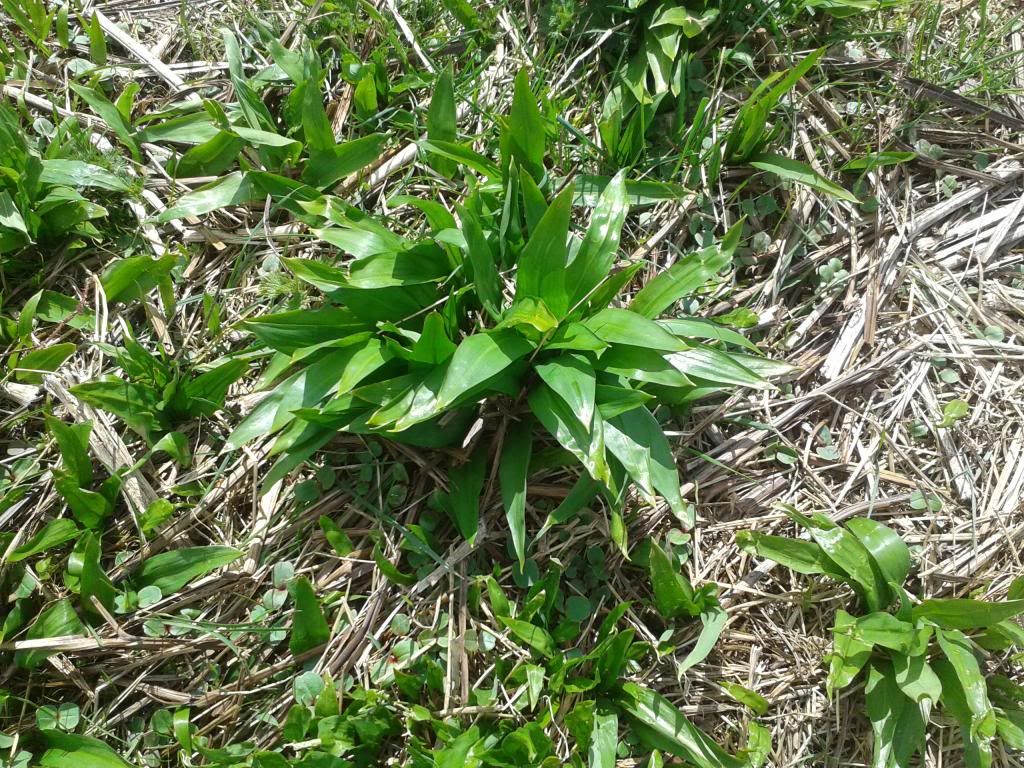 This was the only edible thing I saw all weekend.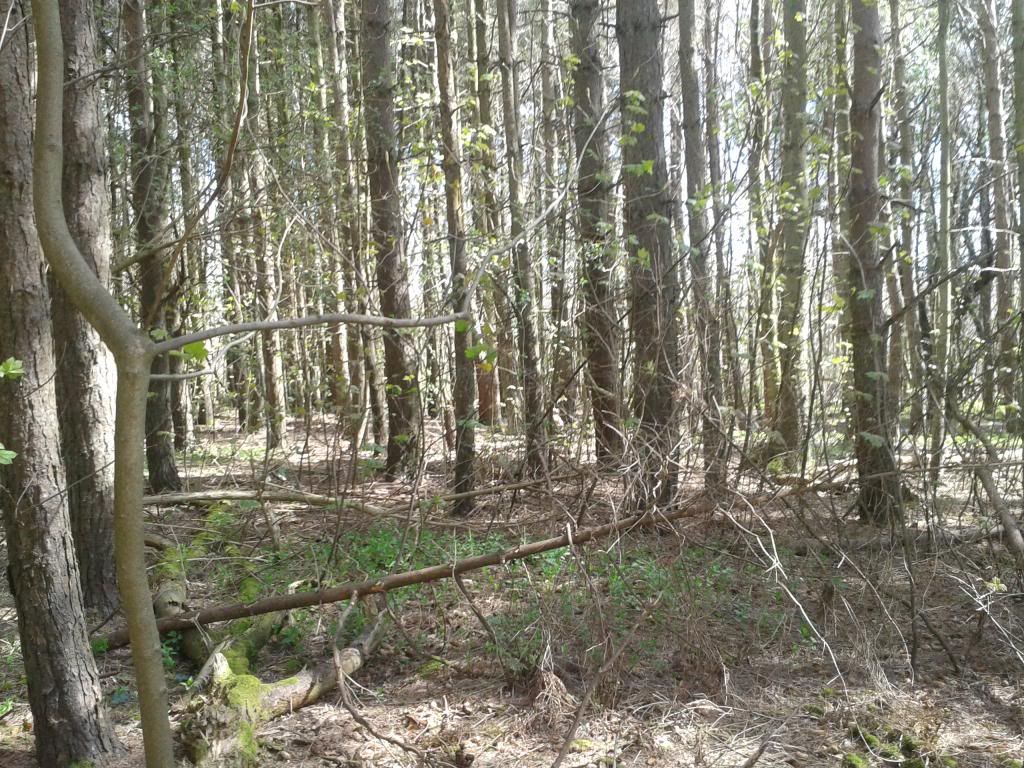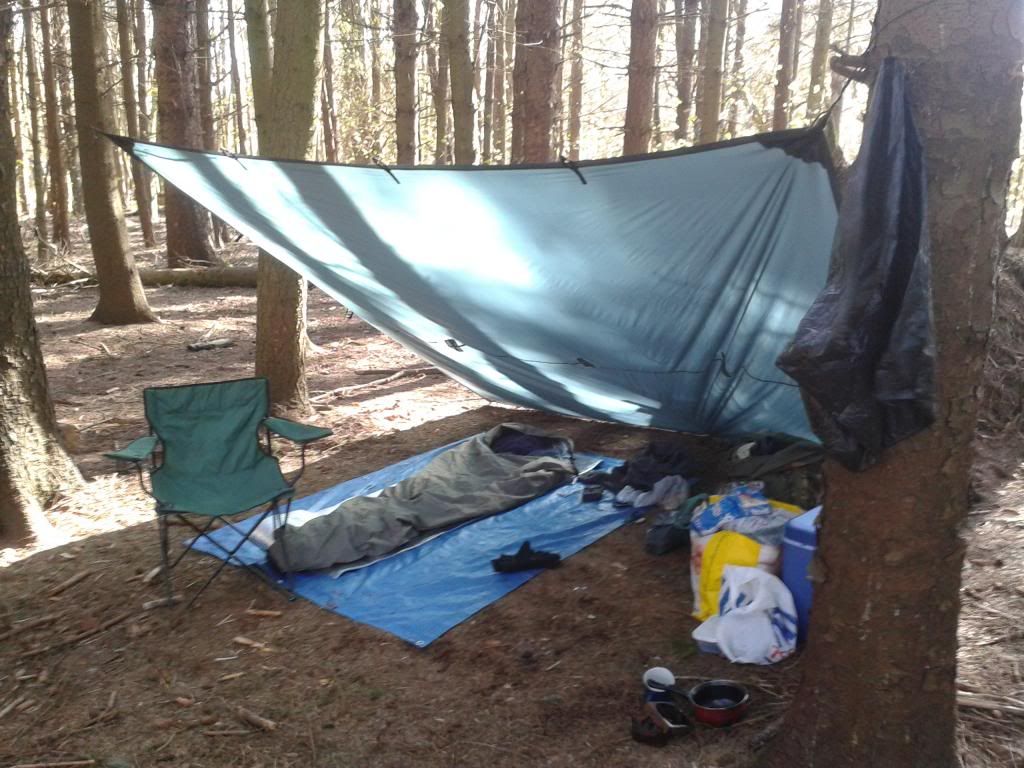 A quick set up for Matt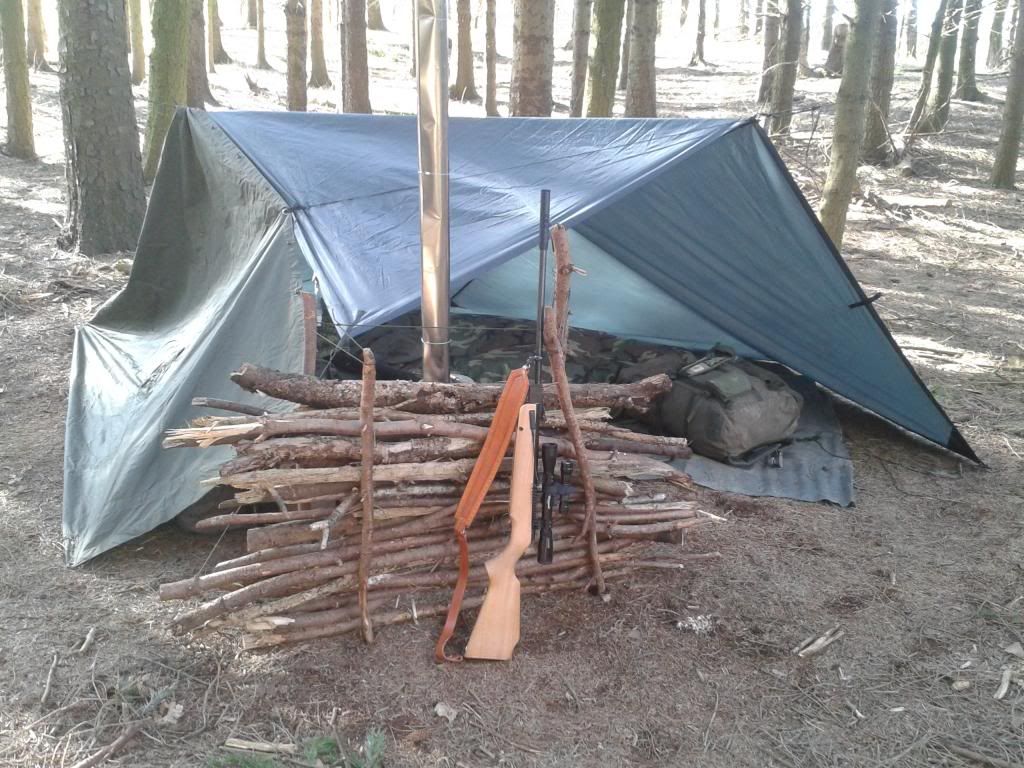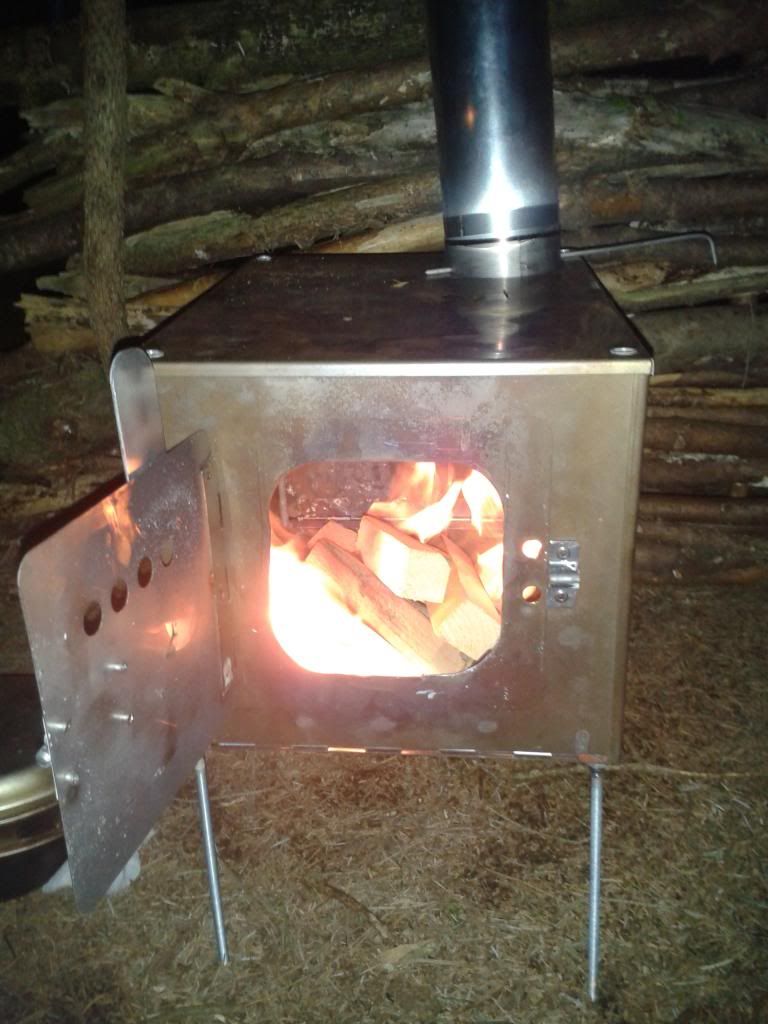 And a not so quick set up for myself. I fancied the homesteading approach unlike Matt Leigh and Dan who all went in fast and light with the set ups.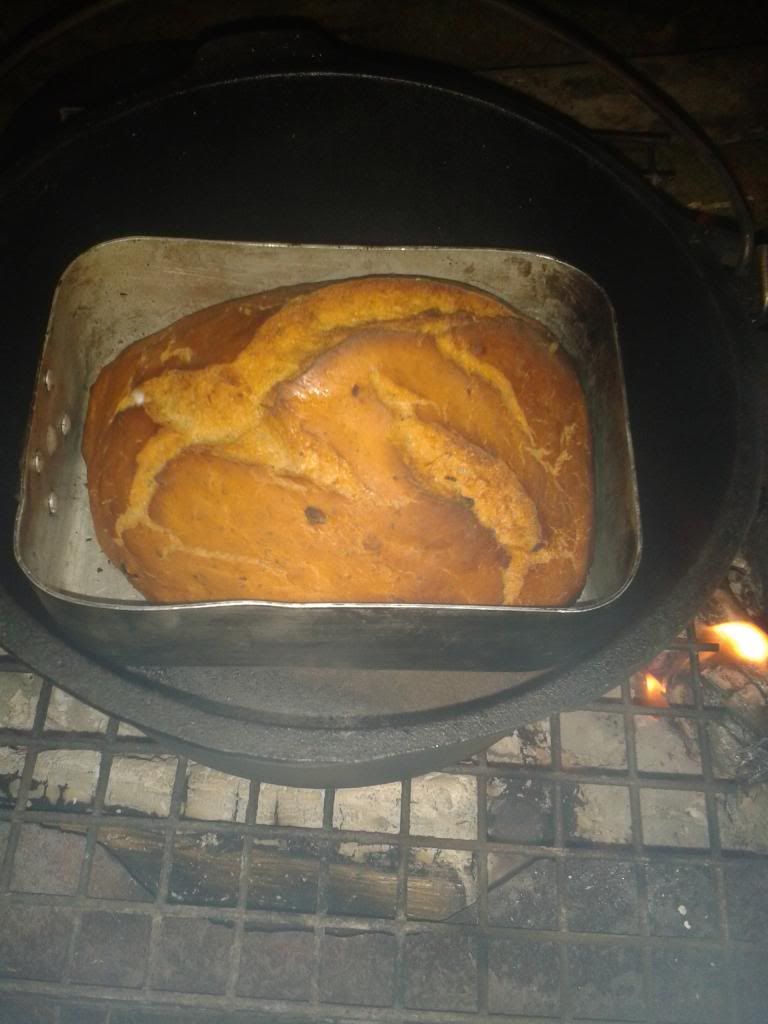 Nothing beats a fresh loaf late at night, nice one Dan.
Cowboy coffee and plenty of bacon as always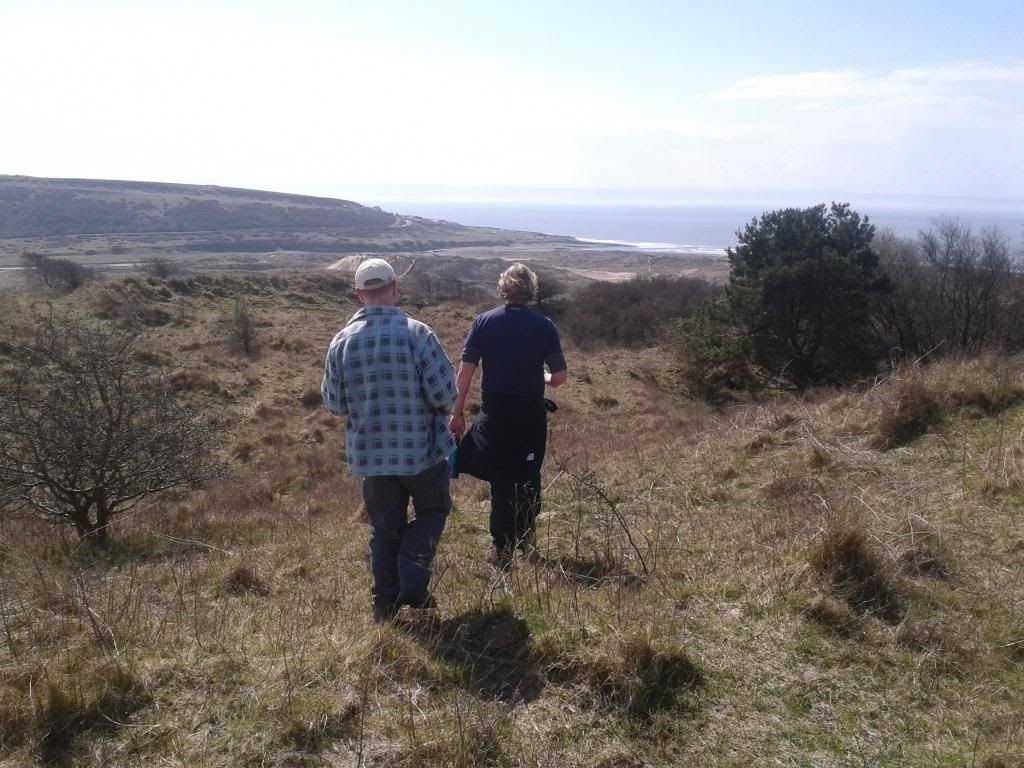 Leigh and Matt as we undertook an epic hike on the Saturday, it was time for a rest watching birds catch thermals. The sun was out in full force and was a very welcome bonus.
We worked up an appetite after putting in miles. Time to try Martin K9's lamb and mint stew. I've been lucky enough to have this on several occasions and it's consistently one of the best things I've ate indoors or out, I wanted to try to replicate it so I asked Martin for the exact ingredients and a run down of what to do. Brown lamb is step one.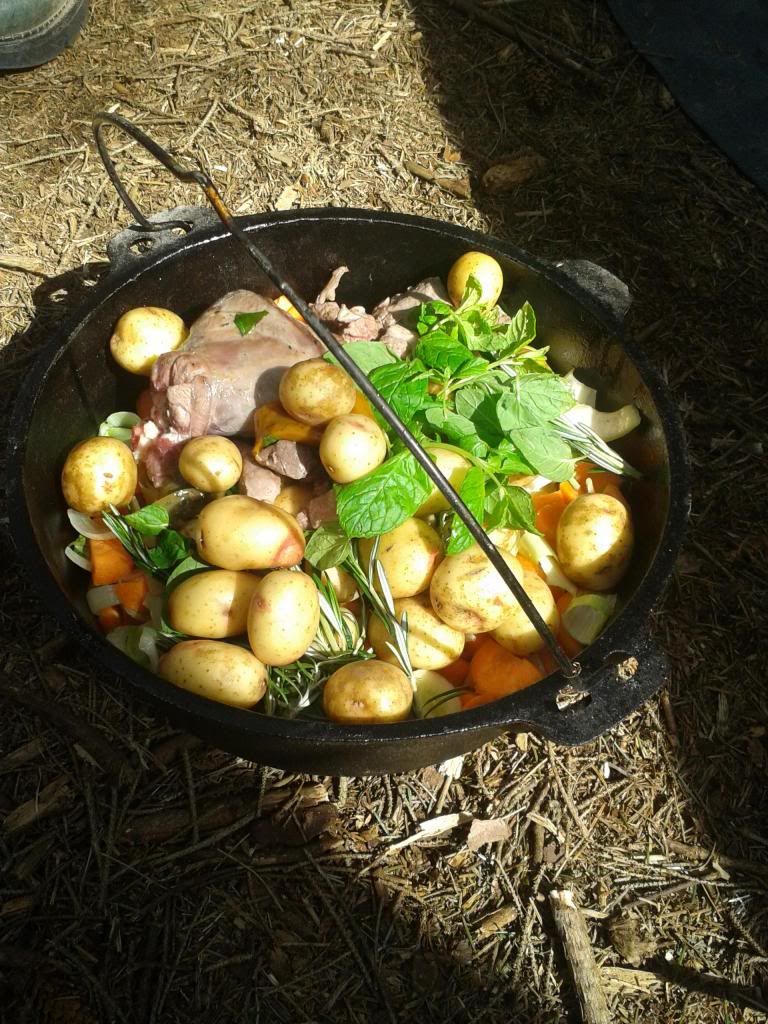 All good to go once water is added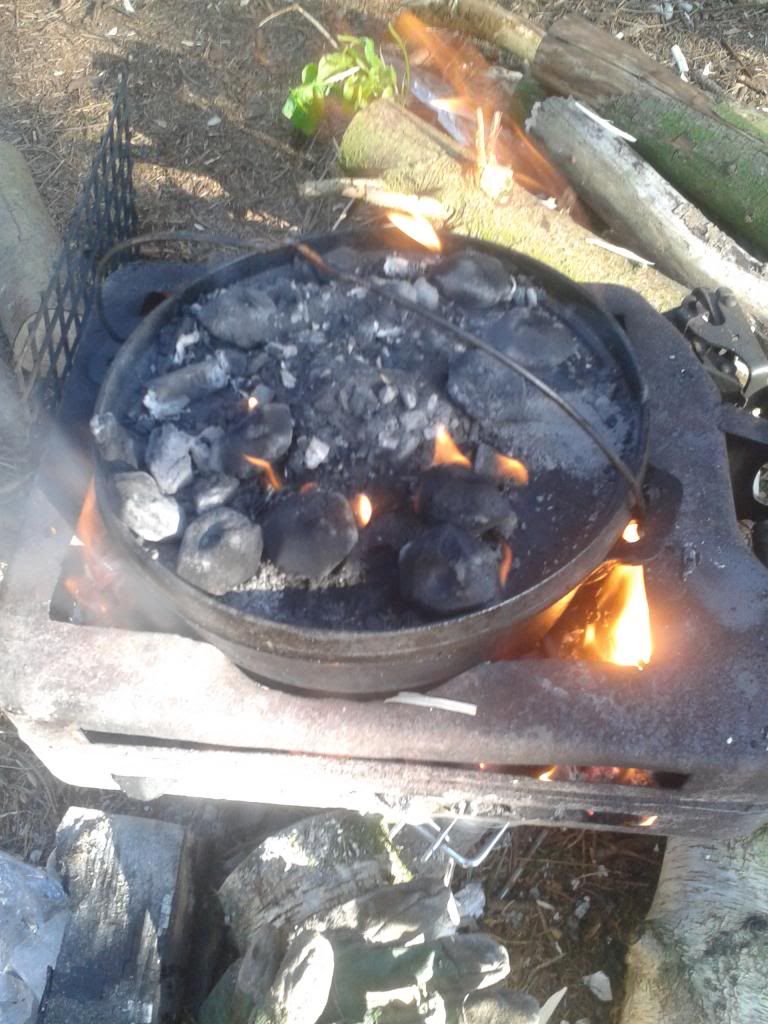 Once it was going we had plenty of time for this: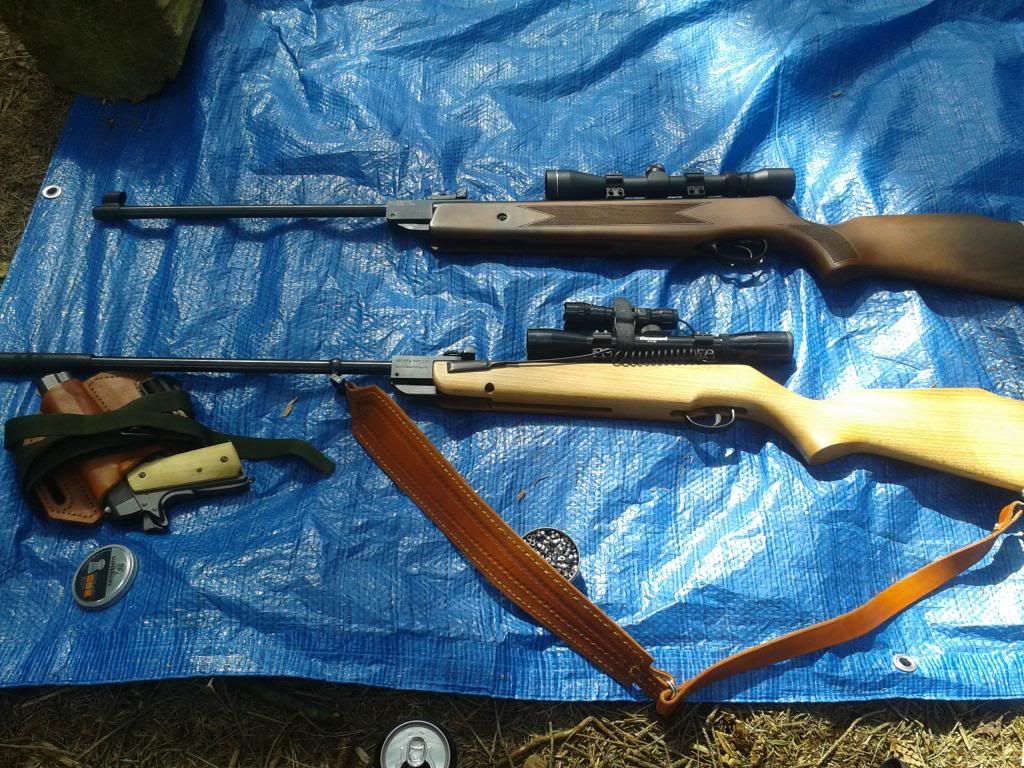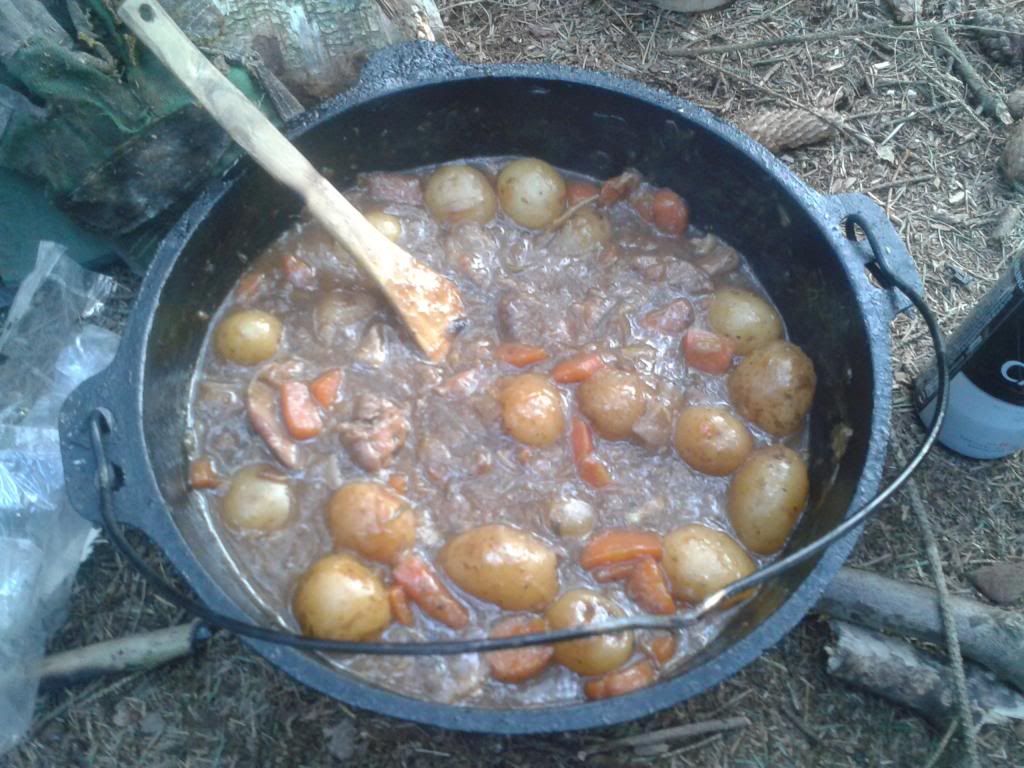 Many thanks to Martin for the recipe and inspiration to do this stew, it's hard to explain how much I like this particular dish, everything just works so well and suits being outside after hiking miles or a long day of processing wood or sitting under a tarp in the winter rain with mates. Perfection!
Thanks to Leigh, Matt and Dan for making it another great one. My main goal was to cook the stew, drink beer in good company, shoot air rifles and use my woodburner properly to test it out. Job done.
Thanks for looking.