Bushcrafter (boy, I've got a lot to say!)
Not quite sure where to put this so mods feel free to move as required.
Any of you out there with a military background might appreciate the search for the perfect racing spoon is a long and arduous one. (ie a spoon good for eating from ration packs - ideally with a relatively big bowl and a long enough handle to get right down in there)
Basically I've been on the hunt for a decent spoon for donkeys. The lifeventure ones with the long handle are good but the bowl on them is little bigger than a teaspoon. No good at all.
Serving spoons are decent but the handles are always too short even if you forge them out a bit.
So I present my first attempt at forging a spoon. We had a bar of titanium so used that mainly for giggles. Pictured next to the other half of the bar.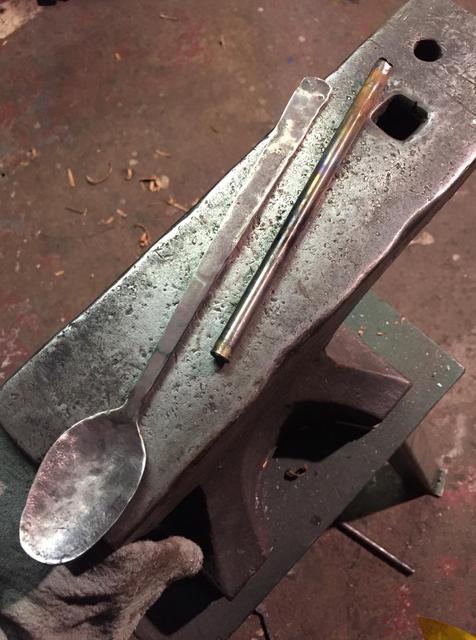 It's still quite rough and ready and needs a lot of sanding down before it's really usable but the potential is there.
Titanium is tough stuff to forge. Behaves totally differently to steel. This is a low grade stuff I believe so not as hard as it could have been.
The handle is a good length and the bowl a good size. I've still got half a bar of the titanium so I might have another go at it at some point in the future but we shall see how this performs.
All the best
Andy
Last edited: