Bushcrafter (boy, I've got a lot to say!)
Here's a bit of DIY that's not so traditional. I saw Twodog's
Kifaru stove from the States
and was really impressed at the pack size and lightness of it...the only thing I didn't like was the pricetag when I saw the site. Cliff was kind enough to let me borrow his for a close look so I figured I'd have a go at one.
The following is definately different enough to not be served with cease and desist papers by Kifaru. The aim was a stove that folds down and is simple to use. Lightweight was also on the cards but I couldn't source the magic steel Kifaru use so I failed on that hurdle.
It's in .9mm stainless, here it is folded down, this is everything apart from the flue;
The following pic shows the snow base on the right, the top at the front of the pic, the two sides on the left, the folding base with front and back in the centre;
Up next you can see it folded out and the sides waiting to go on;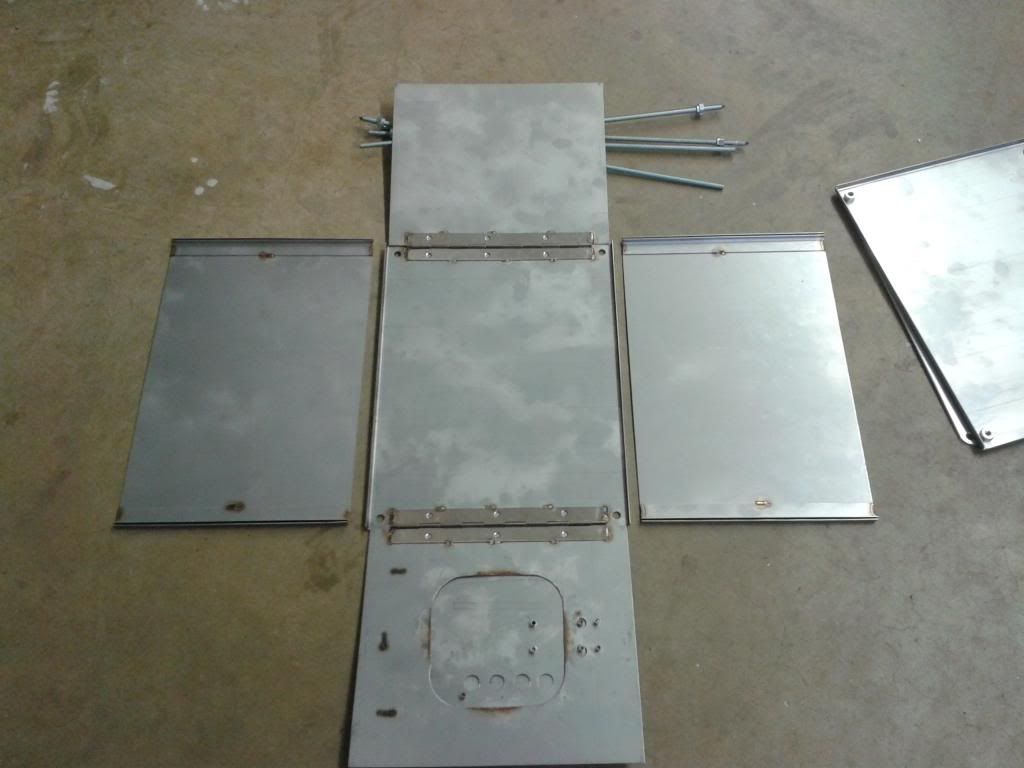 Sides on waiting for the top now;
Top on;
The legs get threaded in to the top plate to make it nice and stable;
All assembled with the snow base apart from a flue;
I've not tried it yet as I haven't got a flue sorted just yet. That's next on the agenda then it'll be a weekend of burning white hot to see how it holds up. If it passes that test then the MKII will be made with improvements. As I couldn't source the strong but wafer thin steel Kifaru use this turned out to be a bit of a pie eater on the scales.
It weighs in at 3211 grams without the snow base and 3758 with it. That spells epic fail on the lightweight attempt so it's back to the drawing board for the hikers I'm afraid. This one is for the car camps. Saying that so is my tipi so perhaps it's not a complete failure afterall. Thanks for looking and feel free to chip in with what I should have done better or could have done different, it'll make the MKII better!
Cheers, Chad
Last edited: