Friday saw Stuart69, Gailainne and I heading out of Aldochlay. While it was free of ice we could see large patches in the next bay. First off we headed south down the channel to see if there was a way through.
Only made it to the end of the first island. From there the loch was frozen as far as you could see.
We doubled back and headed for the deep water, passing this chap along the way.
Watching Stephen ram his way to shore it was hard to believe it's only a year since he cared about his shiny new hull.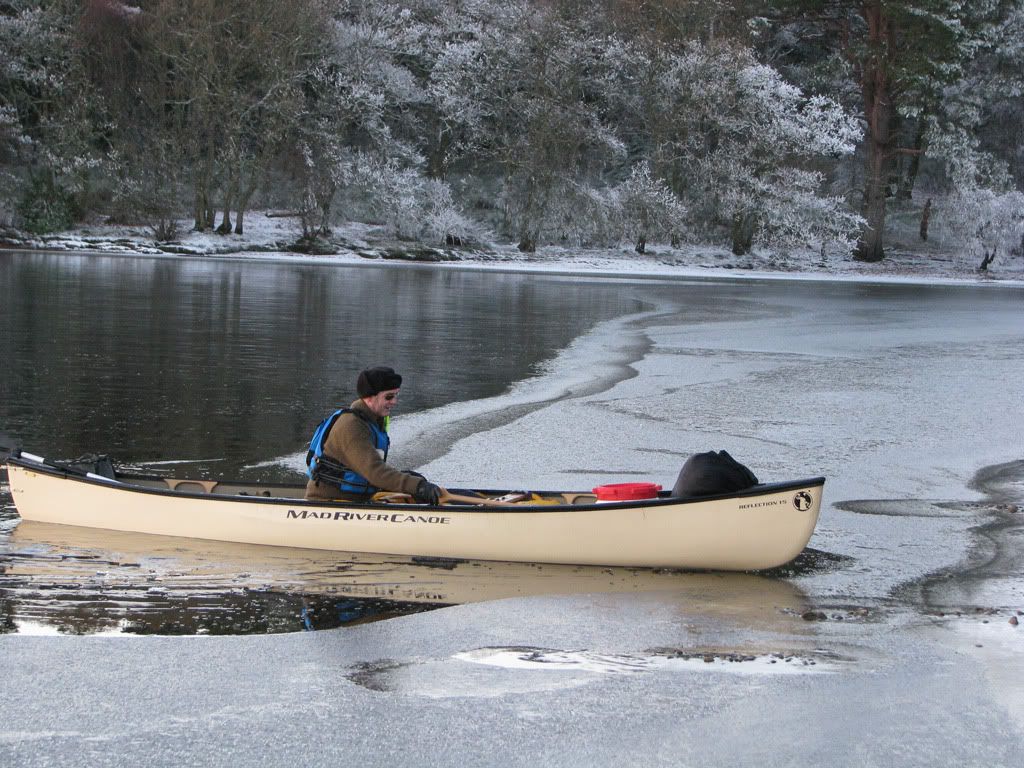 We had a white christmas with a fresh coat laid down in the early hours.
The bay itself was relatively free of ice as far as the headland.
Then frozen again round to the narrows.
Ahhh!

Home sweet home.
Coming back on monday I didn't have the camera to hand which was a shame as our faces must have been a picture when we came round and seen that the main channel back to Aldochlay had frozen over right out to the main loch. On closer inspection though it turned out to be floating slush. Pretty stuff all built up in rippled clumps below the surface and no bother to cut through.
So a lovely long weekend.
...full of odd ice noises, Sheets cracking as they warmed and cooled, the soft shooshing of paddling though the slush, the gentle tinkling of little bits hitting together as our wakes jiggled them about....
Josh
Last edited: