I bought these during lockdown 1. I had been hankering for some years after these as they are the best marriage of new technology and traditional quality.
2.8mm leather, vibrant shock absorption soles they are wonderful... except for my stupidly wide feet. I have just been measured up for boots at greenshoes and I am having width added to wide boots. These are just too narrow for me.
I have the original insoles with little wear, the original laces in great condition and they have been treated with Fatbear bear fat proofer.
They retail at £300, I paid £240 and they are a steal at £140. PayPal and post obviously included.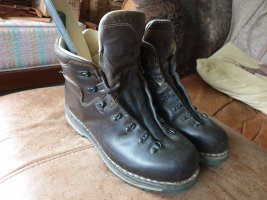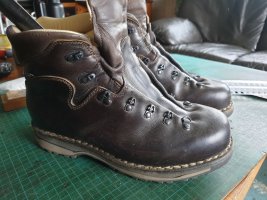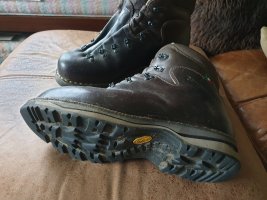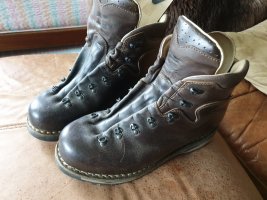 Buy online: 1023 LATEMAR NW, Trekking Boots for Men and for Women, Hydrobloc® Full Grain Waxed Leather - Zamberlan® Vibram® NorTrack. Discover all the hunting and outdoor products for sale on official E-Store Zamberlan!
en.zamberlan.com