Bushcrafter (boy, I've got a lot to say!)
Formula One Grand Prix ensured a noisy one this time round, perhaps I'll have to check things like this in future when booking meets! Despite the roar of the engines, helicopters and military jet displays we had a good one.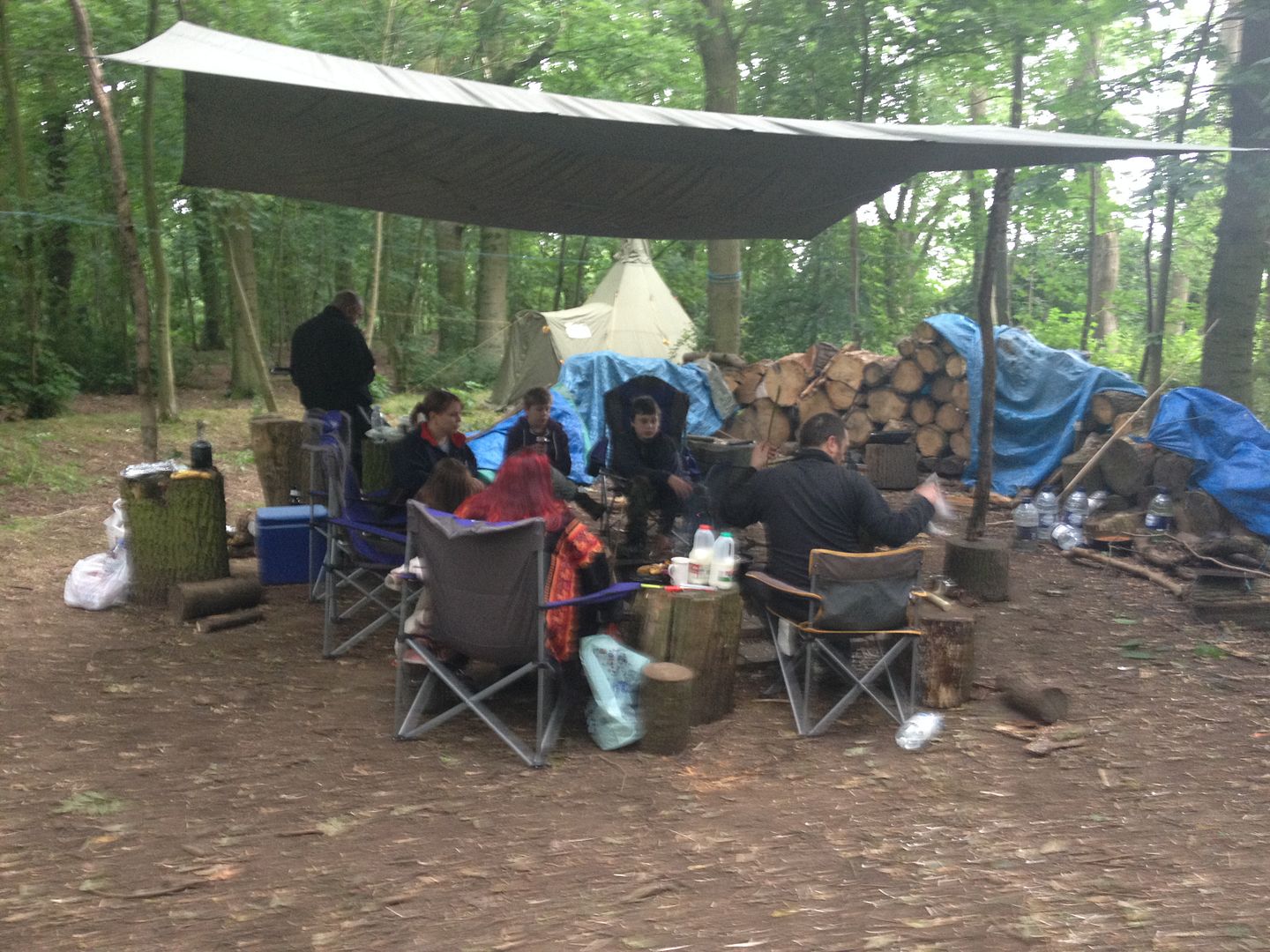 The rain held off apart from during the night and early mornings and the warm weather was most welcome.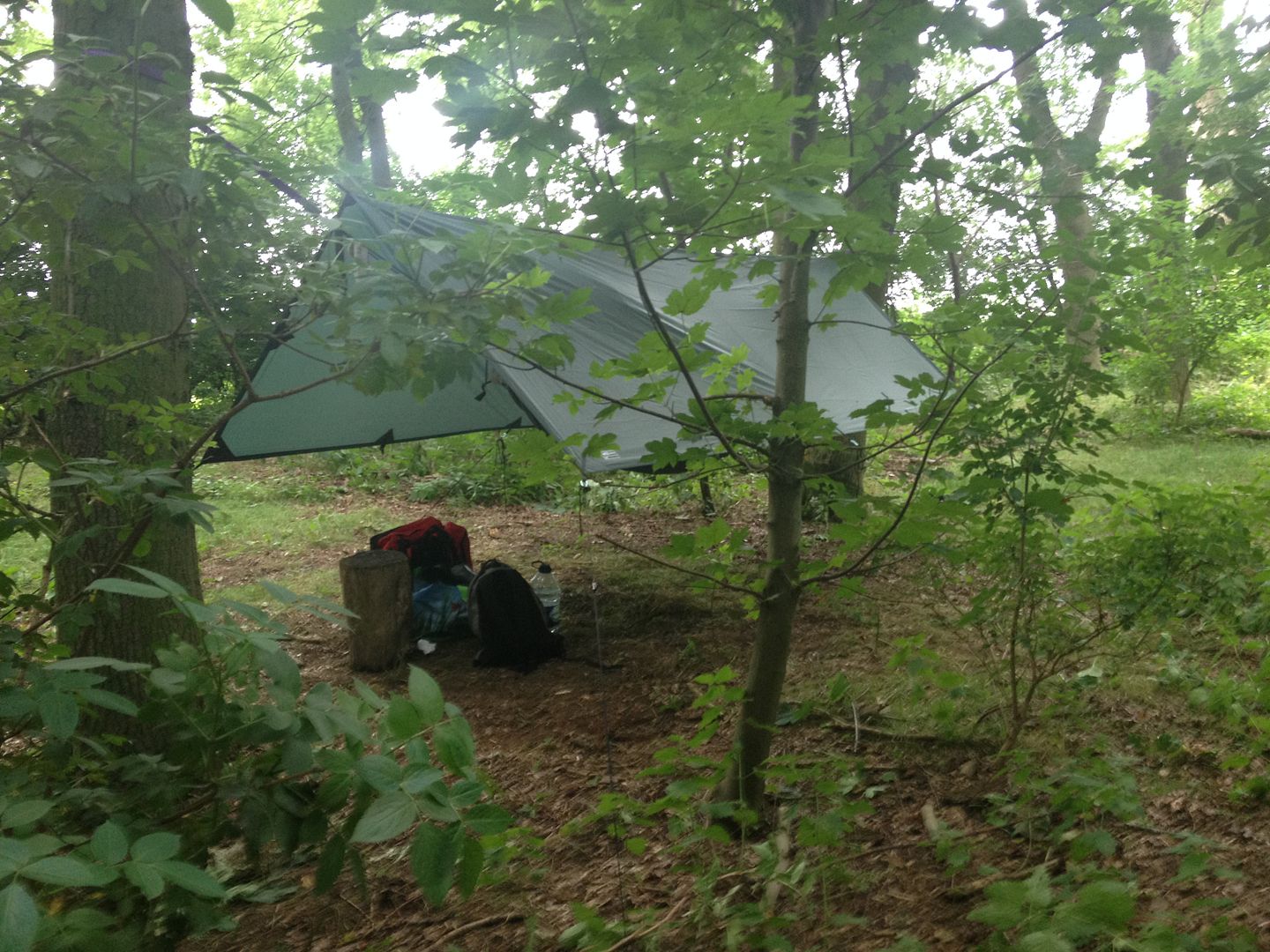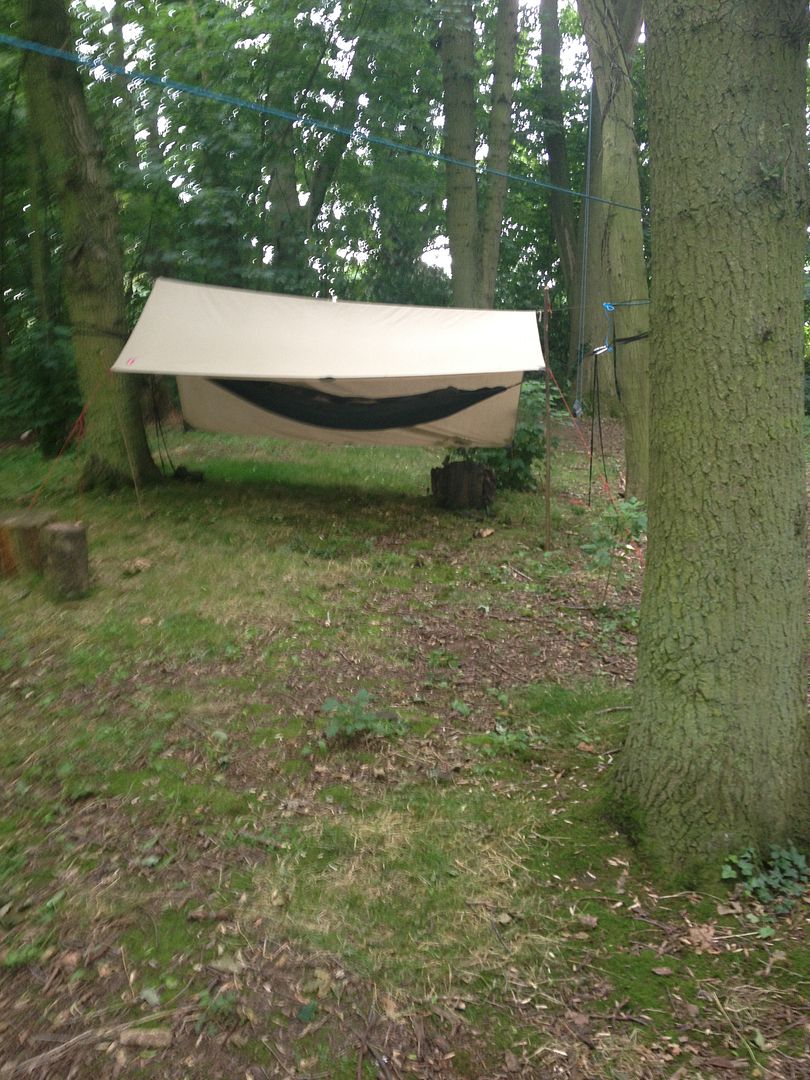 I didn't manage to get pictures of Karl or Jason's set up...
It was a fairly relaxed weekend, activities included a bit of spoon carving, the kids sourced and dug some dandelion and burdock roots to make a drink, Alex did some nettle cordage and some wood was collected and processed for the fire. The swings were as popular as ever as well as a bit of knife throwing and ninja stars. As you do...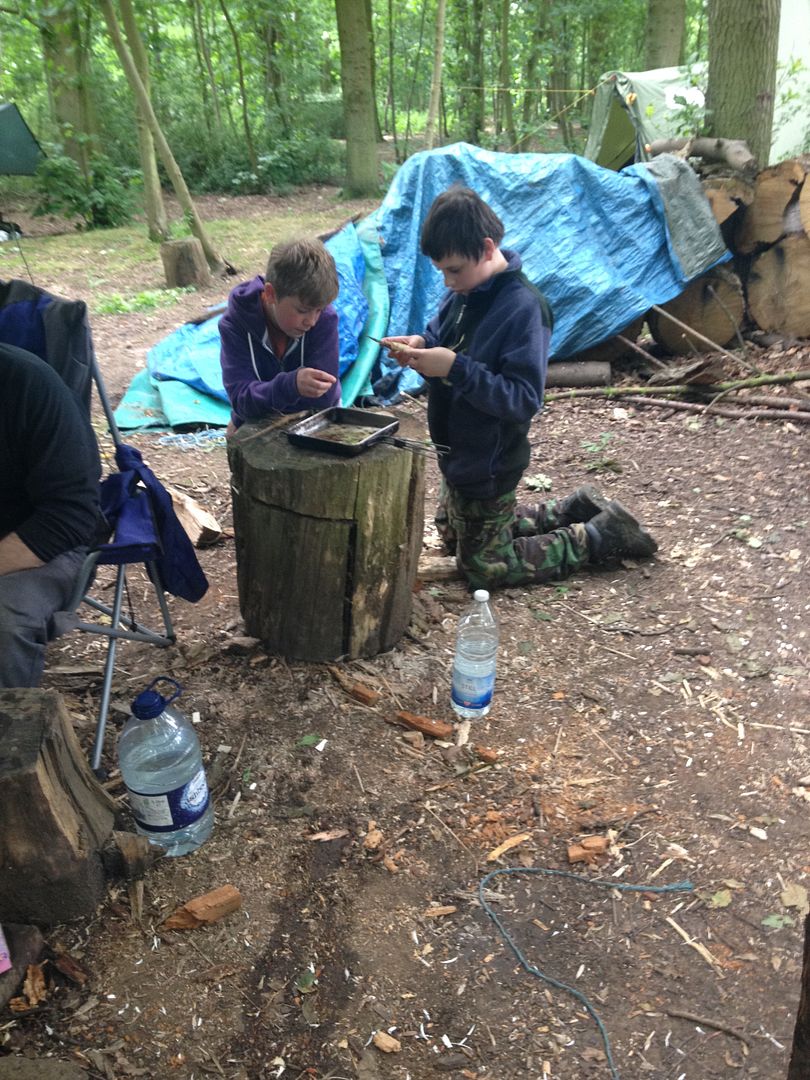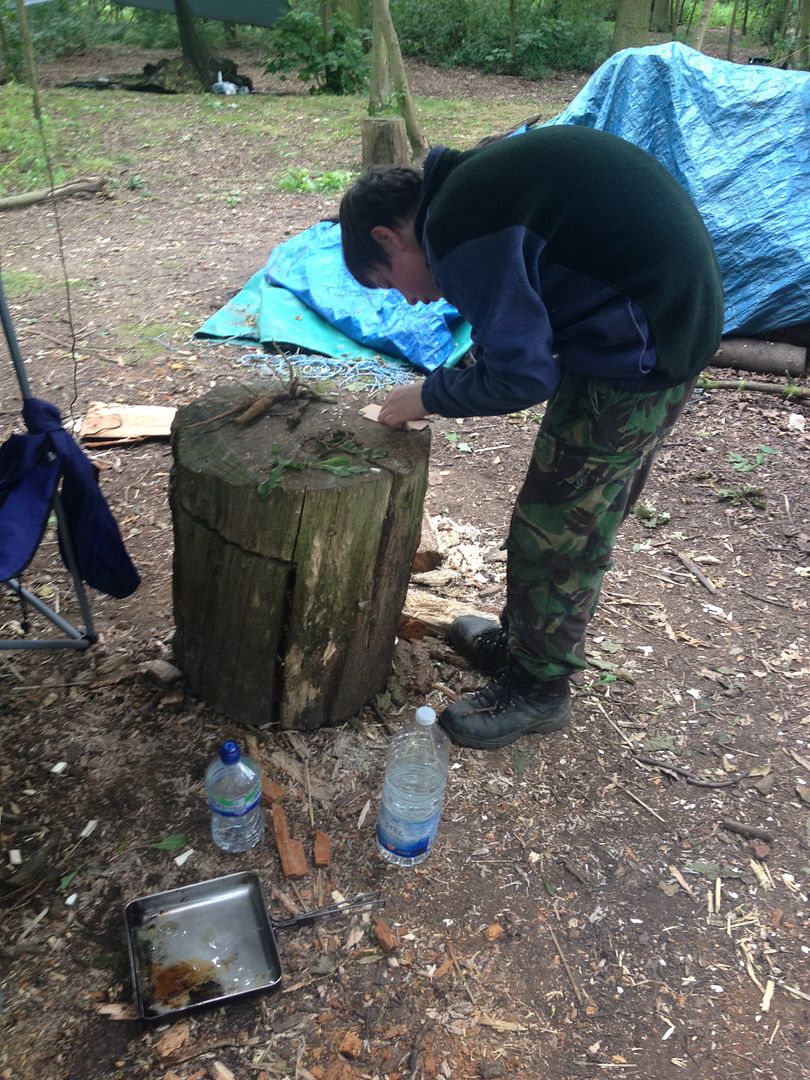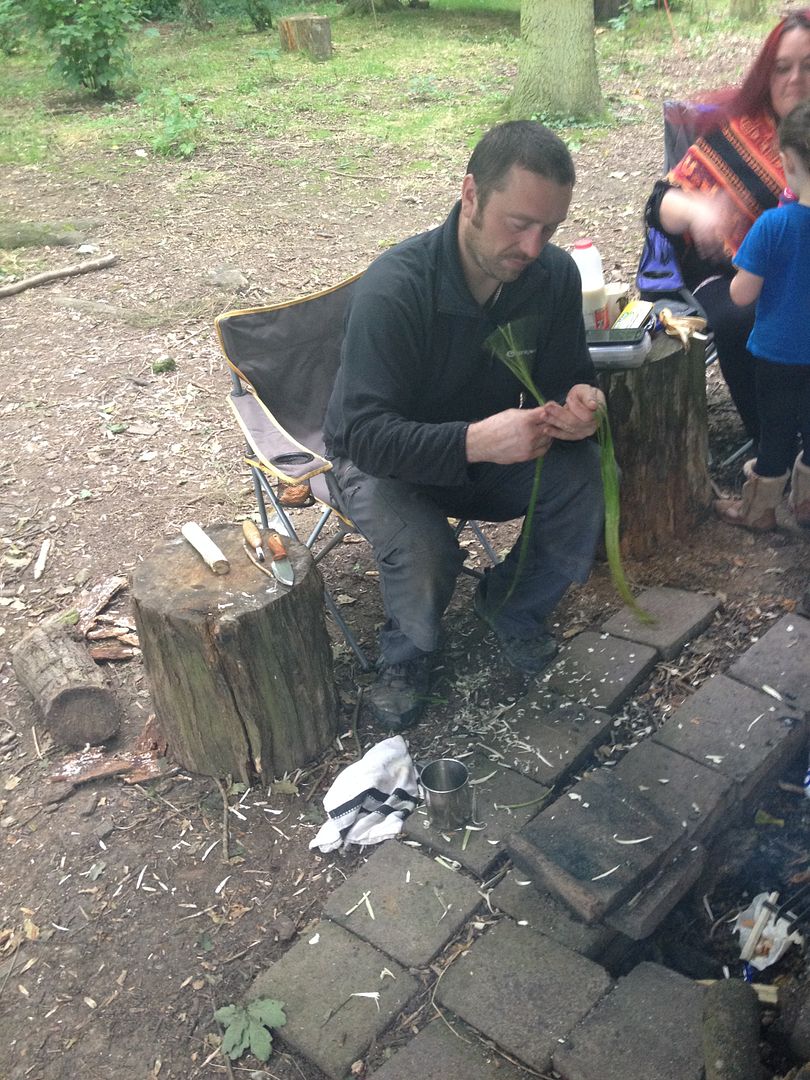 Thanks to all who were able to attend, hope to see you next time round.