Kieran725 asked me 7 weeks ago if I could make this knife for someone's birthday. I've worked round the clock on this one (whilst trying to do 'real' work at the same time!) and got it finished with a day to spare.
The 'A' on the sheath is the initial of the new owner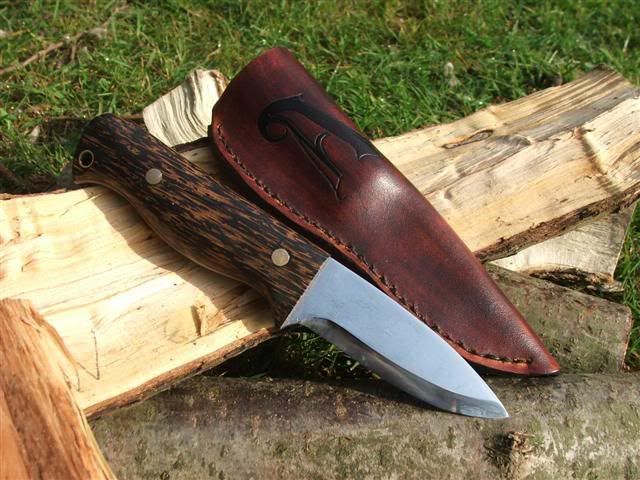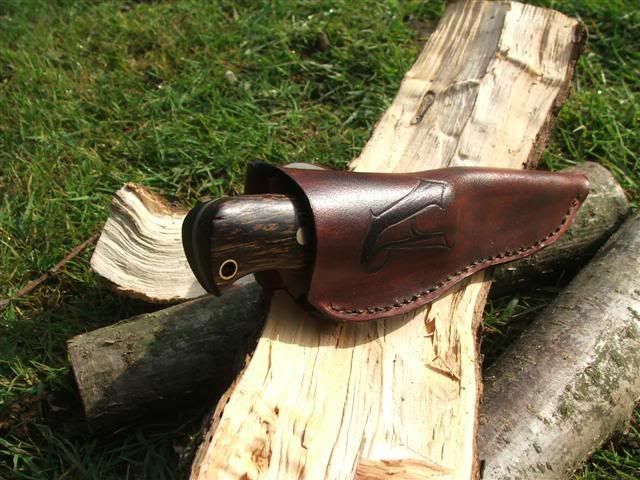 Black Palmira Scales
Brass Pins and Lanyard
O1 Steel - (this blade and handle shape is a firm favourite for me now)
cheers and thanks for looking, comments welcome
.
woodwalker