All
SOLD
now, thanks folks.
*********************************************
The following three item sets really would work well together, but I am listing them separately. If someone wants all of them together, we can come to some arrangement for combining postage. If there are any small concerns that hold you back, drop me a line.
Reason for sale is that I got another hammock, and I have sewn my own tarps, and my own underquilt. I don't need the extras and it would be good for them to go to someone who will continue using them.
Cheers
Chris.
Hennessy Expedition Classic hammock.
Asymmetrical, bottom entry.
SOLD
£75 including postage to UK addresses
Comes with original fly sheet, Snake Skins, 2" webbing tree hugger straps.
Original 6mm suspension has been replaced with 3mm Dynema core sailing control line (call it 425kg breaking strength). Throw in the 1" polypro webbing tree huggers I used. Internal ridgeline replaced with Marlow Excel Pro.
Recommended max height of sleeper, 6 foot. I myself am 5'8" and around 180lb and it all worked well for me.
The hammock that started the camping hammock revolution. The Expedition Classic is our most popular Classic model including our patented asymmetrical shape and structural ridge line to ensure exceptional comfort and a perfect set up every time. Built tough for years of service, this is an...
hennessyhammock.co.uk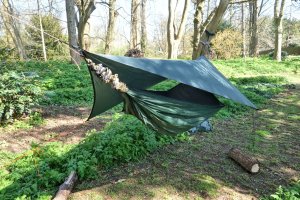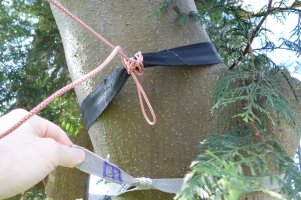 I did re-install the zip-tied coverings for the lashings, this is just to to show the job, and how easy it is to change suspension, and the step down in bulk from the original cord.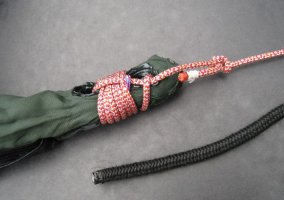 Hennessy Super Shelter #1.
For Expedition Classic. Sil-nylon UnderCover,
2x
foam Underpads.
SOLD
£70 including postage to UK addresses
Comes with stuff sack for smooth foam Underpad and Undercover. The waffle-pattern foam pad was purchased as an extra and being thicker does not fit the original stuff sack. If a stuff sack is a deal breaker, I am willing to make one at a nominal cost.
Description For EXPEDITION, BACKPACKER, HYPERLITE, and EVADER Classic models only. The Four-Season SuperShelter Insulation System attaches beneath your hammock and includes an UnderCover and a foam UnderPad insulating layer. The waterproof, windproof silnylon UnderCover creates a trapped...
hennessyhammock.co.uk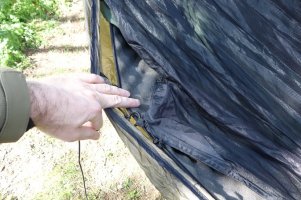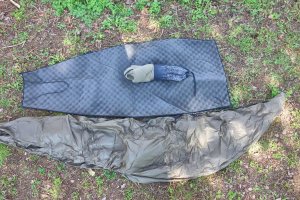 Hennessy Hex Rainfly 70D PU coated polyester
SOLD
£35 including postage to UK addresses
Does not come with guy lines or stuff sack, although we can discuss my making a stuff sack if needed.
Description Forrest Green This is the color matched Hex fly for the Safari or Expedtion. In Forest Green as shown in the Safari hammock photo. PU-coated polyest
hennessyhammock.co.uk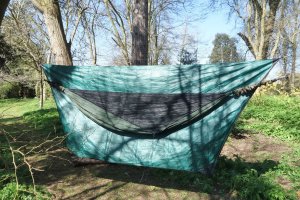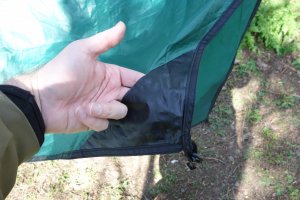 Last edited: