The clear out continues, next up for sale is my hammock set-up:
Sale includes Tenth Wonder Green Hornet hammock, Tenth Wonder 3x3m Tarp and MYOG underquilt,. Much loved and well looked after so all in good condition, sale includes all lines etc that are used to rig the hammock and tarp and the suspension cord for the UQ. Some of the paracord may need replacing as it is starting to show signs of wear, similarly you may wish to change the main suspension for the hammock (the red lines in the below photo). They're climbing tapes and I've never had a problem with them but I can't remember the breaking strain on them (knowing me it'll be far stronger than ever necessary) but you may wish to replace them for piece of mind. Hopefully you can see the suspension system that comes with the hammock in the photo below: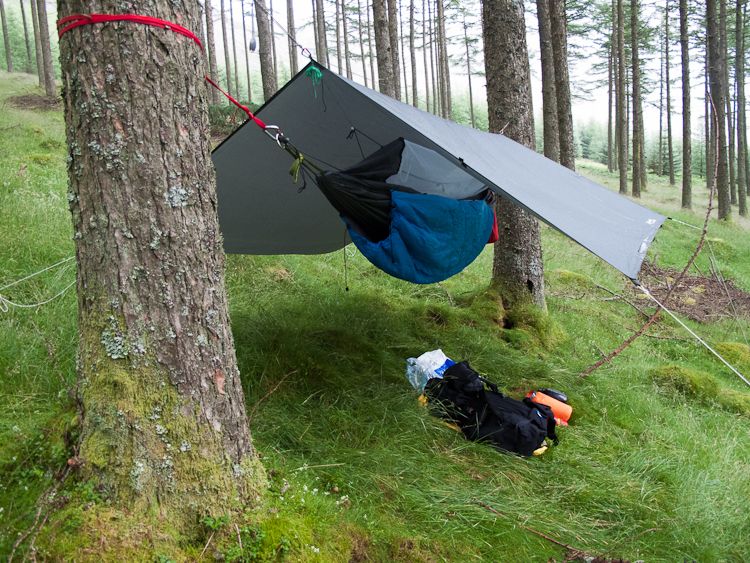 The hammock is a Tenth Wonder Green Hornet. It's a double layered hammock so a sleeping mat can be slipped inside between the 2 layers, It also features snake skin stuff sack, storm rings, full mosquito net, aluminium spreader bars for the netting, internal line for hanging bits and bobs and compressible stuff sack.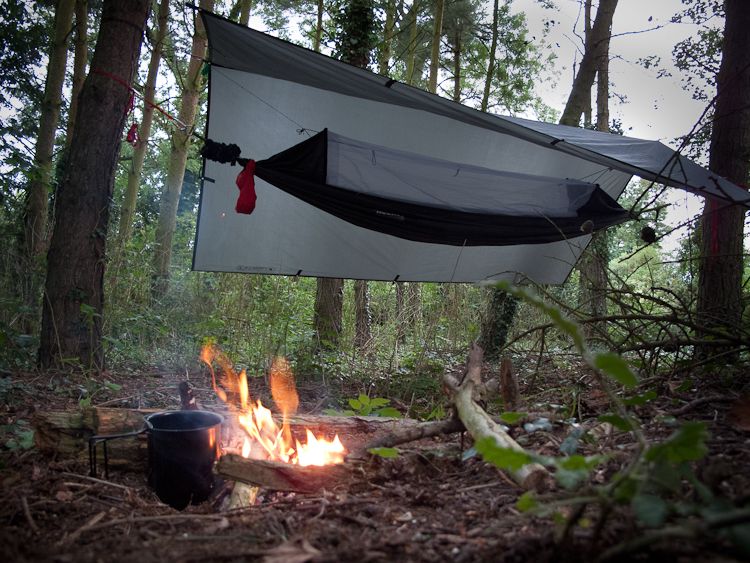 The tarp is a Tenth Wonder Cornelius Tarp and is 3x3 metres. It's a previous version to the one they currently sell. Good condition, includes stuff sac, paracord lines, mini krabs. Sale doesn't include any pegs.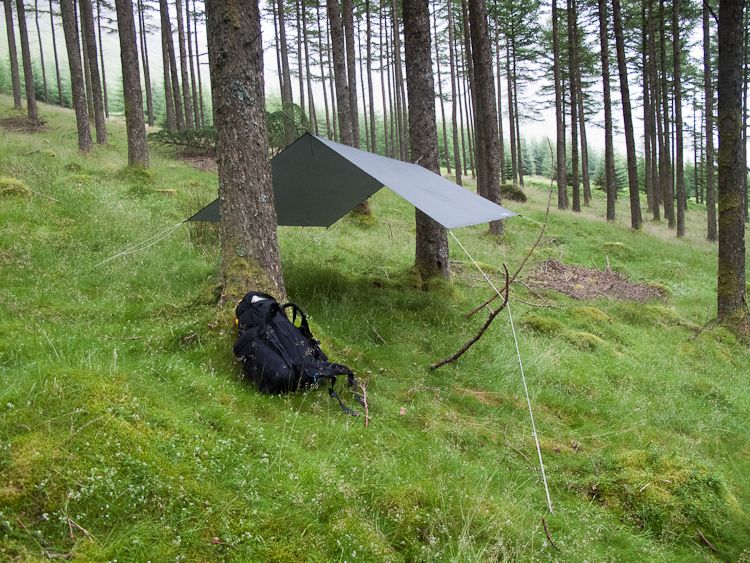 The UQ is a 3/4 length MYOG UQ made using a 3 season sleeping bag and as such I can't give any kind of accurate temp rating for it, It's served me well though. It has cinch cords on the ends and can be suspended using bungee cords that clip in to the karabiners that suspend the hammock.
Looking for
£XX
. Due to the weight and size I'm going to ask for £12.50 postage on this but I'll happily refund the difference if it works out less.
Any questions give me a shout
Matt
Last edited: