Bushcrafter through and through
Cooked lunch on my Prity range cooker today: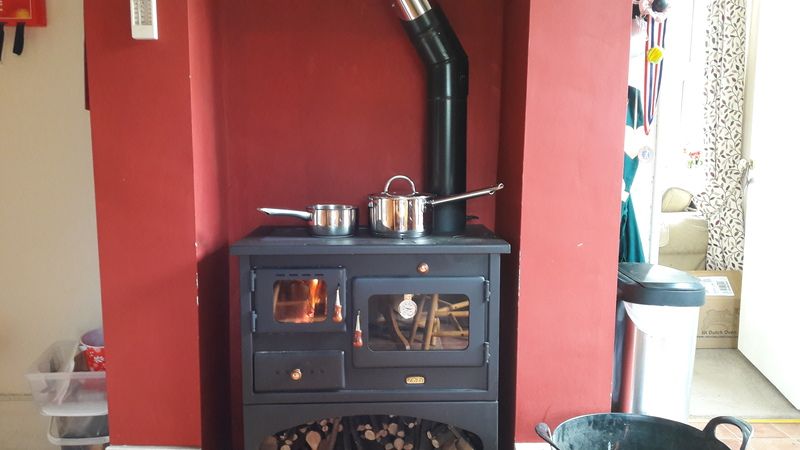 Not quite as pretty as an Esse Ironheart, perhaps, but it was £280 delivered from the factory (in Bulgaria!). We've got tall chimneys so the draught is amazing. I've glued some rope around the door as it doesn't have any but the airflow is still not very controllable. There's a flue damper which makes a difference but it's never going to make it through the night. That said, I was outside for a few hours this morning and left it with a cherry log inside. It was still full of big cinders when I got back in and shoving some more fuel (mainly willow) in soon got it up to temperature again. Annoyingly, since the power company pollarded and chipped all of my willow, we don't have much of the small branch stuff left although it splits very easily and we have plenty of logs from the bigger stuff.
Lunch wasn't anything particularly complicated, just pasta with a chorizo/garlic/olive concoction but the fact that I didn't have to use any electricity to cook it was very satisfying.