I've searched for many years to find even one good antler from a Red stag.
Then yesterday on a walk from home with the missus...admittedly through Red deer territory I found (read: literally looked down and found) not just one but the pair within 10' of each other, between several scratching trees.
Magnificent set too, 7 points on each so a 14 pointer.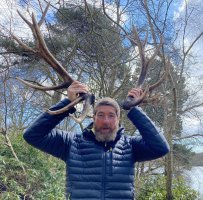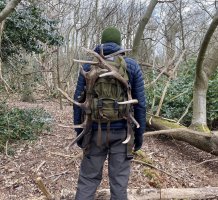 Pretty chuffed.
I plan to mount them, not in a traditional way but side by side flat on a backboard.
The points are a little worn from scratching and fighting I'd guess and that's where I need a little advice; the chipped and gouged tips, would you just sand them to smother points?
Thanks
Scott