Having had such a great time in Spain last year we were all set to go again, then came Corona. So France and Spain off limits, we decided on Germany. Many changes of plan later we brought forward departure to late Sept to beat lockdown, and have been in Saxony ever since. We plan to move on to our next workaway at the end of the month and hope to be in Germany for some months, but we are of course at the mercy of events.
However, so far so good, stunning countryside that rolls on for ever, loads of woodland, and superb food. Our current hosts are also brilliant.
weekends are mostly resting as its hard graft in the week and I am feeling my age !
We have however had some trips out, went to Bergen Belsen last weekend, not a fun day but very worthwhile. A super walk 8n the woods today, so peaceful here.
Below are a few pictures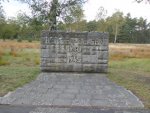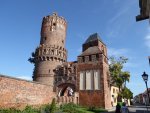 , who knows what the future will hold ?
Moral of this seems to be grab it whilst you can, we can always go home.