New poncho, rain forecast, let's go....
The defcon5 poncho that
@Erbswurst
recommended worked a treat, plenty big enough for a rain coat and a bivi shelter, kept the worst of the nights rain and gusts off me.
Carved a rough porridge scoop in readiness for breakfast.
Slept like a baby 21.00-05.30!
Breakfast in bed again and a sunny start, magic.
The view was spot on, as was dawn chorus, this short video hopefully sums up why some of us camp......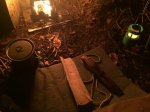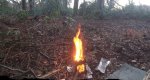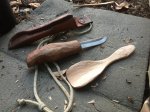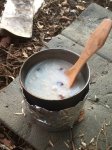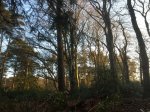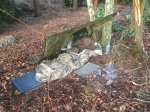 Drying the kit out in the morning sun, it did pour in the night!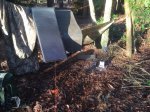 Leave no trace......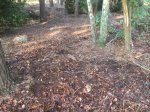 An albino fallow doe and two young on a rideway....sorry it's so distant, I dared not to move.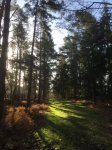 A muntjac buck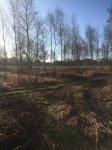 Last edited: