ok here goes....
first.....COLLECTION ONLY......
second....I'M NOT A QUALIFIED ELECTRICIAN....i would always recommend getting antique electrical gear PAT tested or checked by a professional.....and until you do, do not leave your 201 plugged in and un-attended. i am self taught and have had guidance from qualified people such as Macaroon and websites such as sid and elsies 201 blog....i've rewired to some degree many 201's with no problem but please understand the responsibility lays with you....(dont panic too much in this case...i've only put a new plug on it lol)
third.....SINGER FOOTPEDALS....i've owned maybe 20 electric 201's and i've had about 5 pedals that worked, ahem, 'perfectly'....please bear in mind these things are 50+ years old and have had a foot on top of them compressing them for their working life. its rare that they go from very slow to top speed as they wouldve done when new....usually they show their age at the slower speeds. i would recommend purchasing a modern/new pedal to give 100% satisfaction....it is of course nice to own an original but do not necessarily expect it to be the strongest part of an electric 201 set-up.
fourth.....SINGER MOTORS.....do not use oil.....use grease. theres plenty of info available online....correct maintenance is required now and then....brushes wear out with a lot of use but are not expensive and easy to get....its my understanding that vaseline can be used as grease perfectly fine but i personally buy the original tubes of grease online. dont panic, brushes last for a looooong time and greasing is not something you need to do every day. i would imagine that most of the machines i've bought have not been greased in years nor had their brushes changed since new and theyve been absolutely fine....i'm just saying.
for all you retro fans heres a nice Mark 2 aluminium bodied 201 in tan with medium brown trim (these also come in all-tan and with a darker brown trim).....but why oh why singer had to make the case the light colour it is?....they of course show up dirt/age brilliantly but otherwise its a very robust example with nicely working hinges....(however, note....dont ever carry your 201 by the handle....rather by a hand on the underside each side)
this Red 'S' edition is accompanied by its red plastic 'box'.....these are quite often missing.....the plonker i bought it off had stuffed it under the machine in the base itself rather than in the side compartment (why??????????????????????????????) so its a little squished and neglected but at least its present.
i've also added in a green box for you and there are a few feet plus two bobbins. others are easily and affordably gotten on....on....on....that godforsaken website who's name i cant even mention.
you all know how honest i am so....the pedal works pretty well and is a correct brown one (granted it is darker than the trim but its the one that came with it so...)....you often see these paired up with a black pedal....not 'perfect' graduation at slower speeds (see above) but wow it goes like a jackhammer no problem when flat out.....and it is in very nice condition and has all four rubber feet....these are often persished/missing. the motor is a little noisier than my other mark 2 tan for sale but as said it goes like the clappers and i see no serious issues....its as is usual. light....works.
the flip-down base is a much better than usual example, again with all four feet and with the metal hinges/under support all-good. these are often damaged....
it has a user manual and the front page is missing however these later manuals are much better than the earlier green 201 booklets....they contain much more information and instruction and are written in an english that you dont have to be victorian to understand.
the body of the machine is very nice with just a couple of the expected knocks.....it came to me in pretty solid condition so i've had no need to strip it all apart like i do now and then so presumably it was well cared for by previous owner(s). last night i threaded it up again to check the tension and everything is working fine and tested it on the four fabrics i mainly use....7oz cordura, 7oz rip stop canvas, 15oz canvas and 1.5+mm leather.
this is a better than average machine and i'd like £120....and i've serviced it, cleaned it up, added in extras and hope it goes to a deserving home. and as usual, whoever claims her will get the pleasure of a cuppa tea and an hour or two of my time to give you an intro on how to use.
her serial number is EP685352 dating her to 1959 and shes tarted up with two new red felts....
regards,
sonni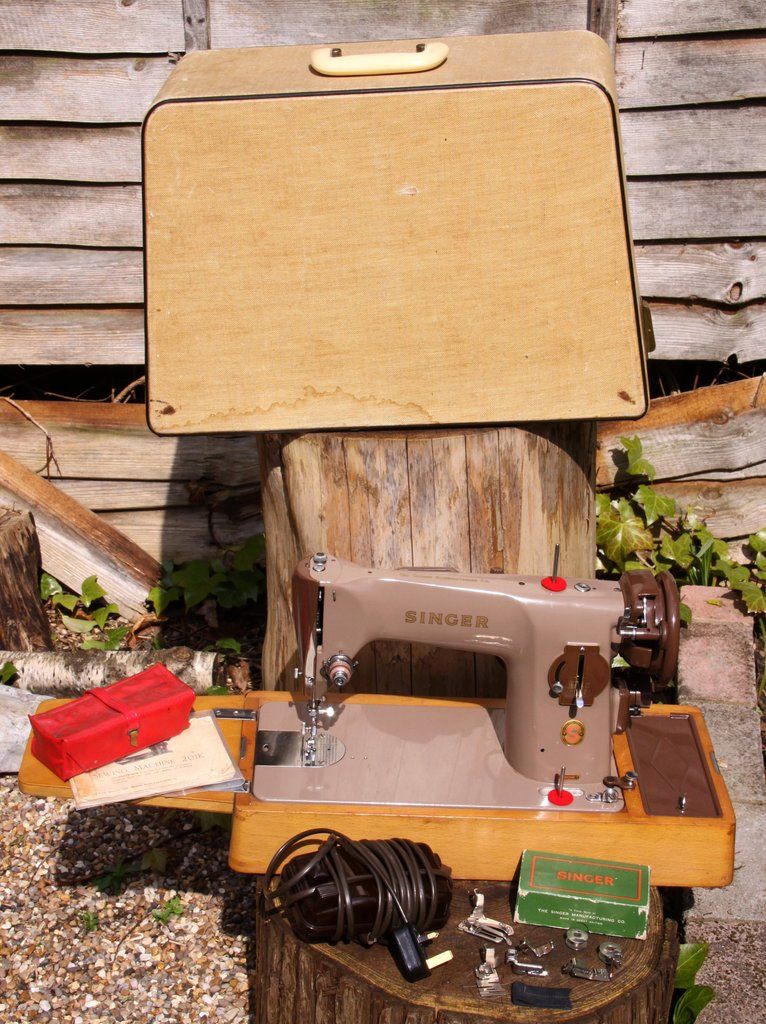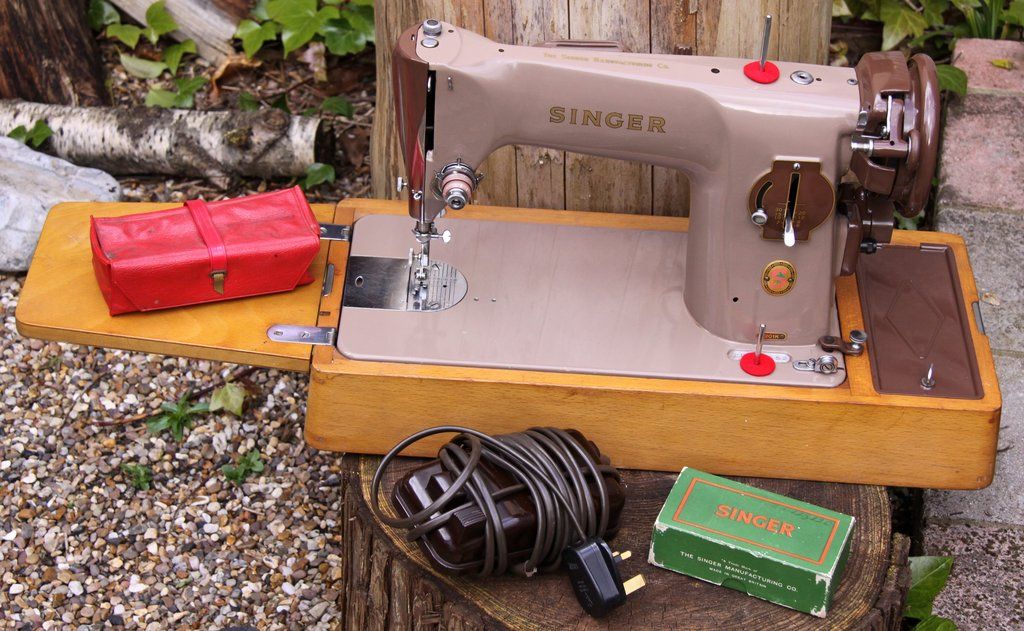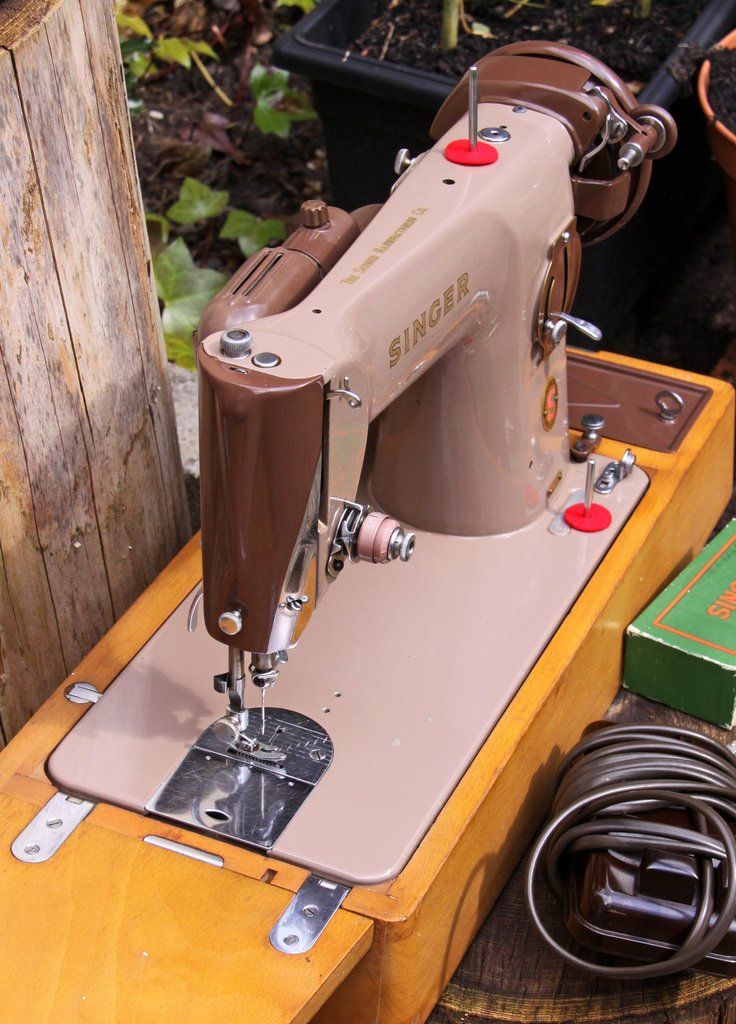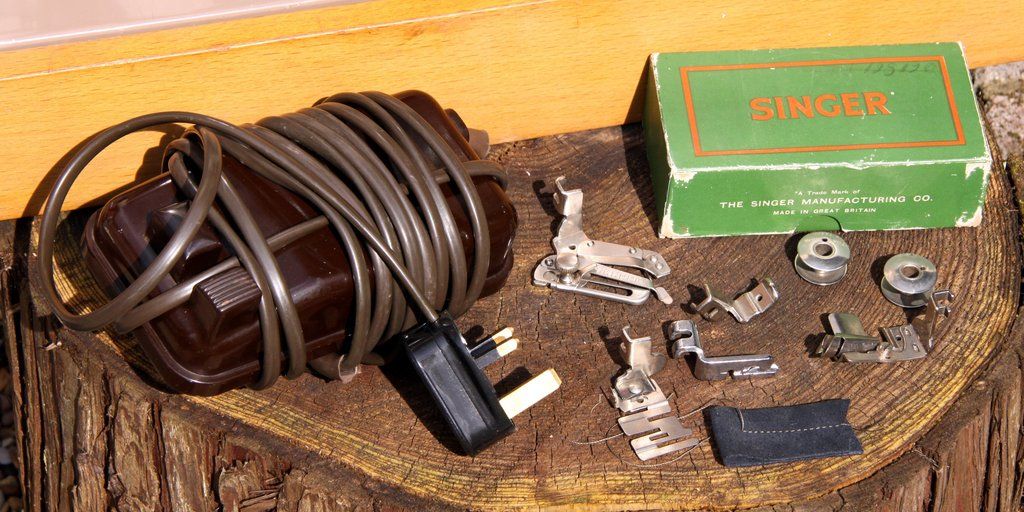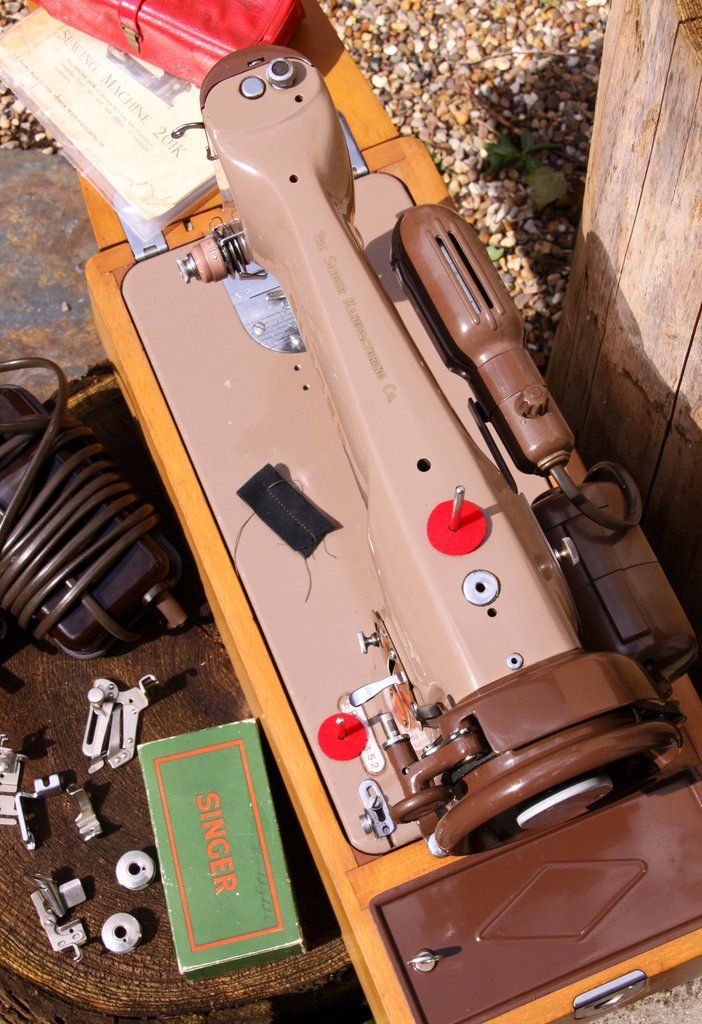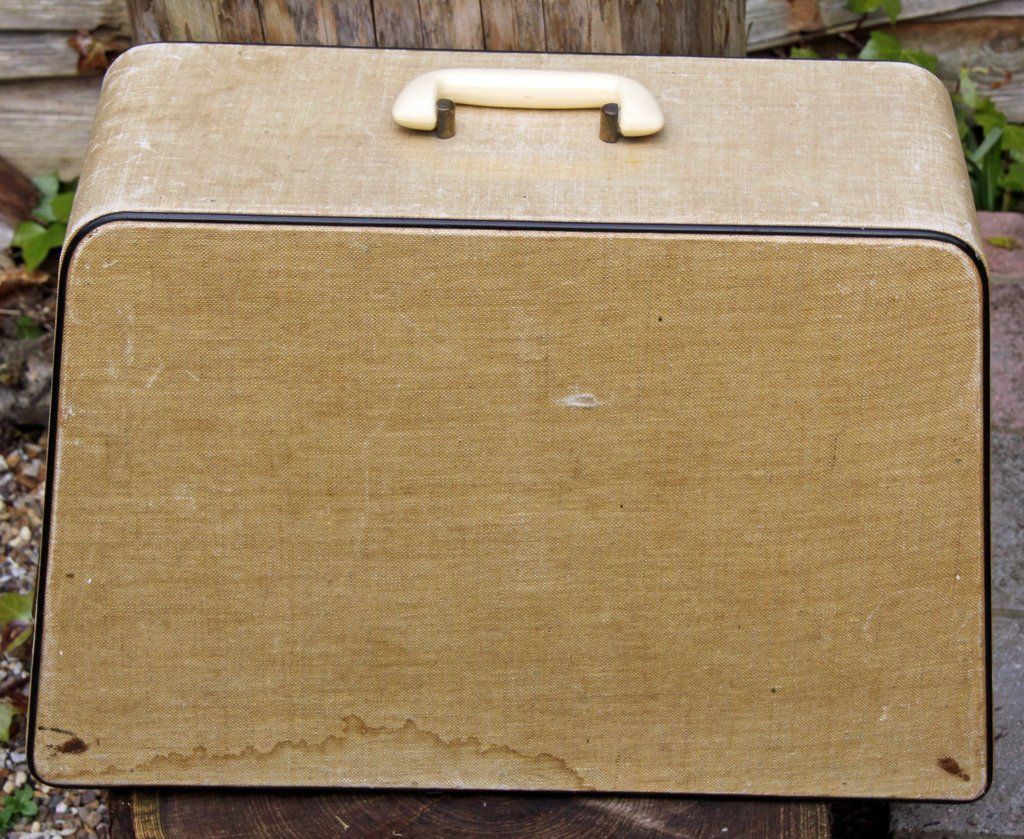 Last edited: