Belgian Army assault pack :
Grade B, badly creased and in need of re-waterproofing. On paper it's only a 25L pack yet the generous top+bottom loops more than double that capacity.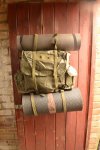 Campari / Millets 'Ranger' :
circa 1985 frame pack, modded with leather back suspension and crossbar removed. Less than half the weight of an LK35, somewhere around 950g according to my notes.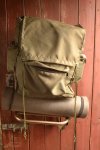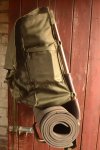 String Daypack :
I said this would be up for grabs
more pictures
here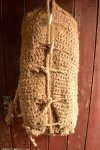 LK-35 :
Mint condition, un-modded.
Ignore the jute fluff I'll give it a brush later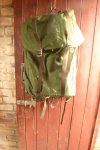 Open to offers nothing specific in mind, small chisel set or maybe a fire piston would be nice. Have a rummage and lets haggle