For Sale (Sold Pending Funds)
2 halves of a Polish Army Lavvu plus poles. That is complete Lavvu.
I believe it is size two as it has two grommets at the door opening.
In Excellent condition, looks unused. I have put this up once in the summer in my garden to check it and then it was put away and stored.
I would like £55 including Postage and Paypal fees please.
Might consider trade or partial trade for a Cold Steel SRK or SRK compact, or a Fallkniven.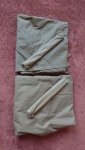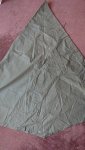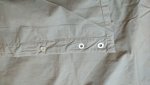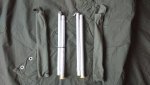 Last edited: