Hi Everyone!
I was fortunate to spend last Sunday with a terrific group of trackers. We spent the morning tracking on a beach in Northern California.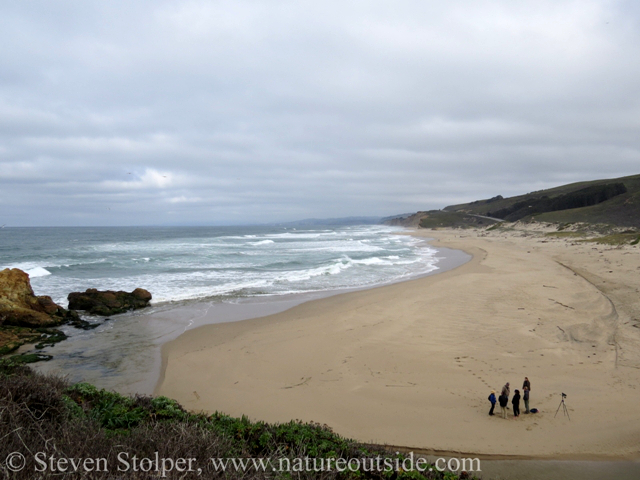 I often equate animal tracking with detective work. There is a mystery to solve, whether it is a set of tracks, scat, or even a bloody body.
This morning we had several smaller mysteries and one whopper!
I was so excited! When you see tracks you have never seen before, you know that you are about to learn something new. What do you make of these?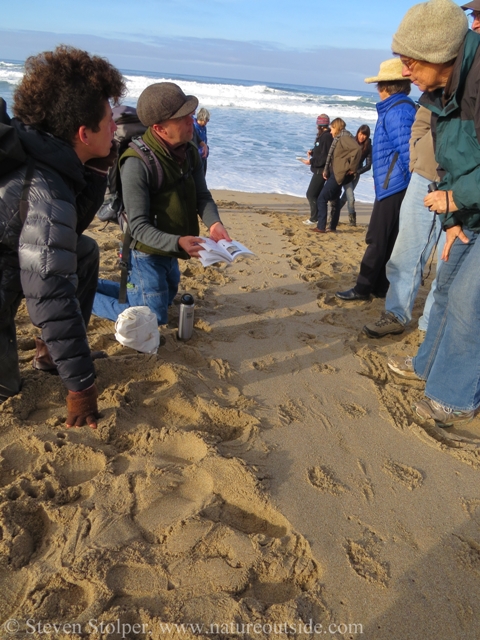 They start higher on the beach at a flat spot with a peculiar crescent-shaped indentation. They go downhill, into the surf and disappear! There are no tracks leading out of the water. The trail width narrows as the tracks approach the surf.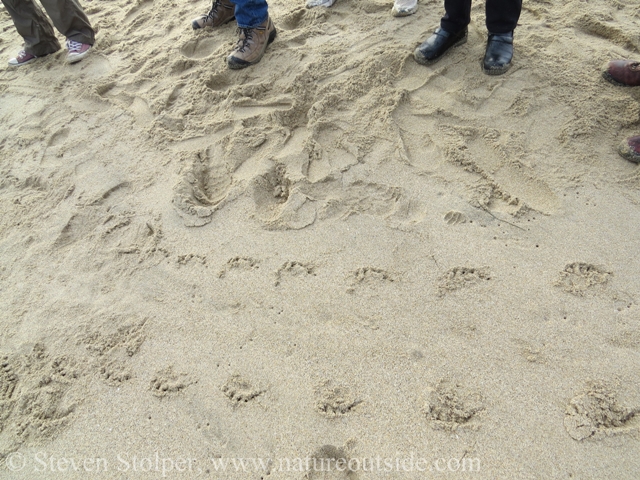 The tracks looked fresh to my untrained eye. And there are claw marks in them!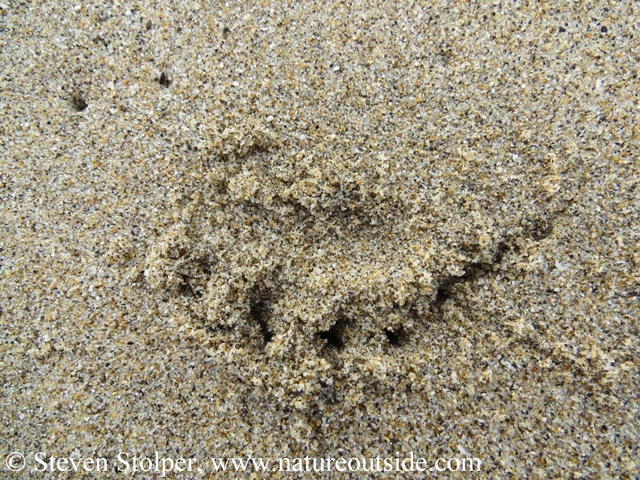 It was great fun looking at the tracks. But we had to be on guard. The high tide was returning and several of the trackers were nearly soaked by waves.
It is better to know some of the questions than all of the answers.
– James Thurber
What creature made these tracks? What was it doing on the beach? How long was it there? Why are there no tracks leading out of the water? What does it mean that the trail width narrows?
I am interested to hear what everyone thinks. However, if you make a suggestion you need to explain your reasoning so everyone can follow along.
If you want to cheat, I have placed my thoughts (
here
) along with more pictures of the mystery tracks. But that doesn't mean my answers are correct!
There is enough information in this thread to formulate several theories about the animal, its behavior, and how long it was on the beach. I am interested to hear what you think. Oh, and feel free to ask additional questions.
Regards,
- Woodsorrel