just finished this one, made from 4mm o1 carbon steel soaked at 810c for 20 minutes. tempered to 59rc (250-260c) blade cutting length is 140mm, bevel is 9 degrees per side with a 15 degree per side secondary. overall length is 275mm. hand rubbed satin finish to 400 grit. scales are olive canvas micarta with yellow fibre spacers and brass pins. sheath made from 2mm olive kydex with leather belt loop. sheath includes ferro rod holder and bullet topped 8mm ferro rod.
asking £160 delivered UK (international add £10) for this one, paypal preferred all fees included. will be posted next day special delivery
was very tempted to keep this one!
just a note some of the screws arnt central yet as left loose while the leather dries (just been dyed) but will be once dry.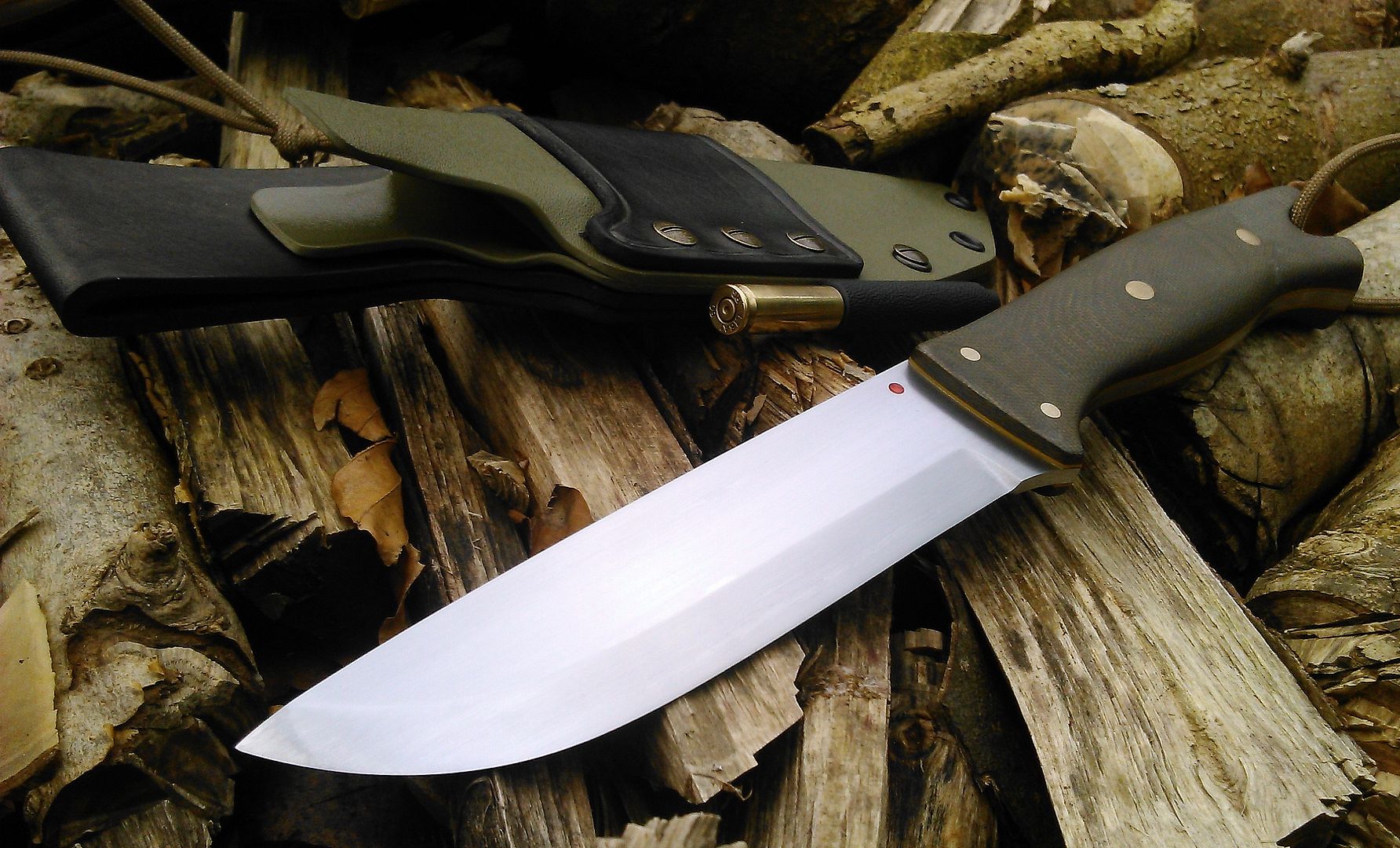 thanks for looking
now sold, thanks
Last edited: