Sometimes yea just gotta run to the hills. So off we GO!
This would be a 12 mile overnighter. Hiked in with my uncle who despite getting on in years did reasonably well. Both our packs weighted in around the same.
GO!
It wasn't long before thunderstorms moved in. No real shelter in the woods other than this fallen over tree. Remember don't stand under a tree during a thunderstorm? Well I am in the woods so really? I mean really? LOL!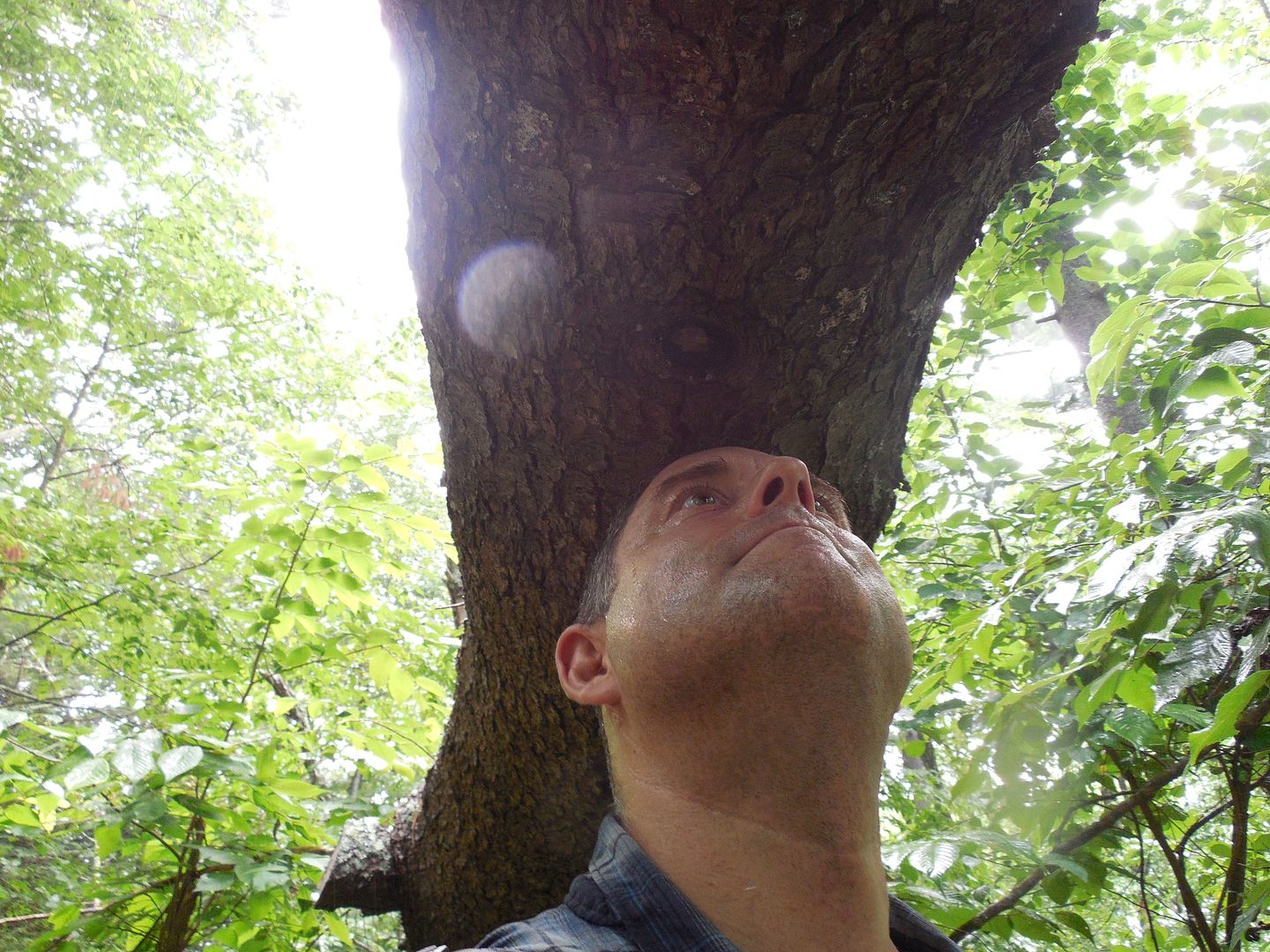 Nice cedar!
Took some outer bark for firecraft practice and maybe use during this trip.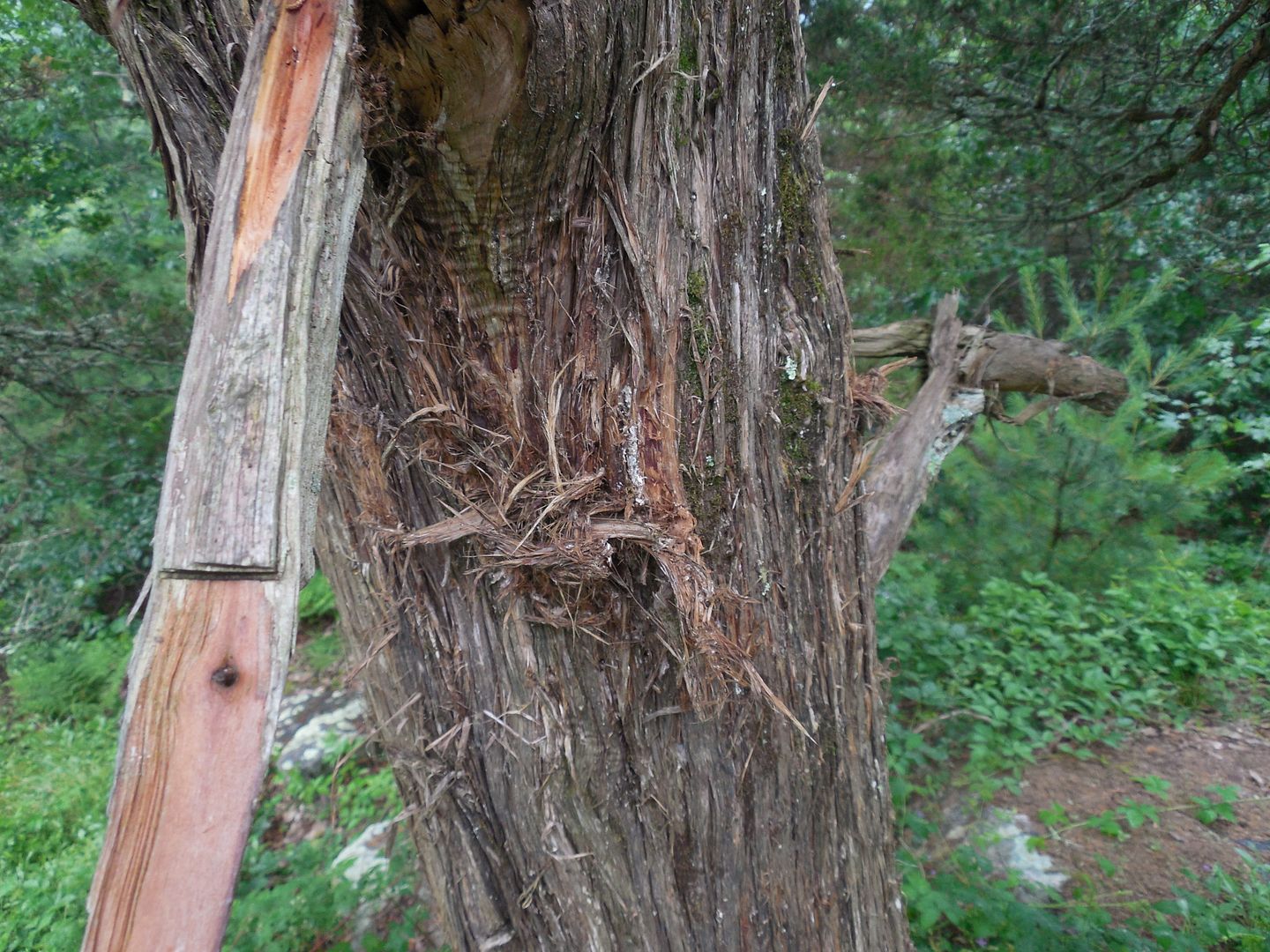 The woods. I like them.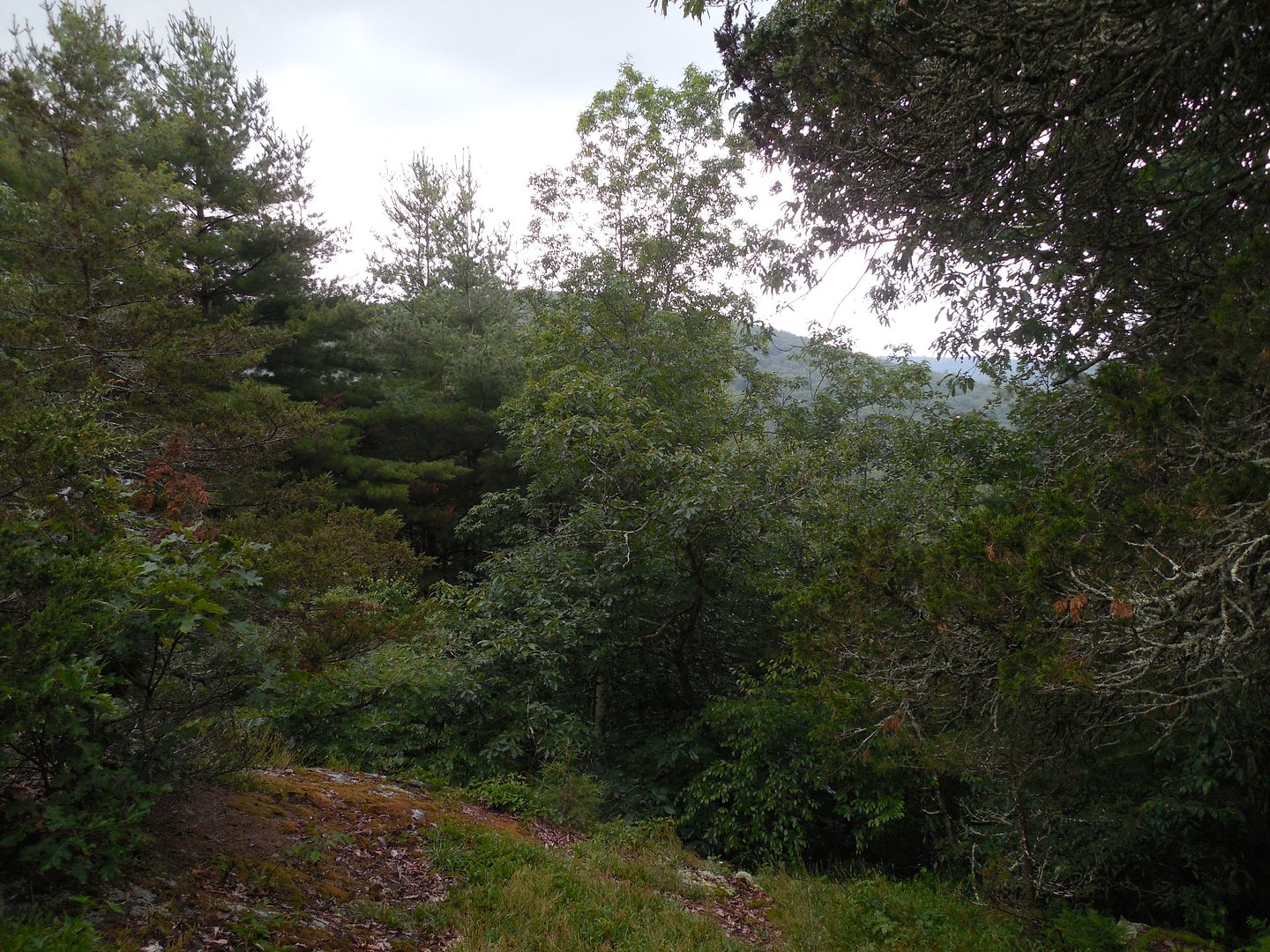 I am using a Core 4 wood stove so will need good tinder given the rain. This looks good.
Fog lifting off the valley during a break in the rain.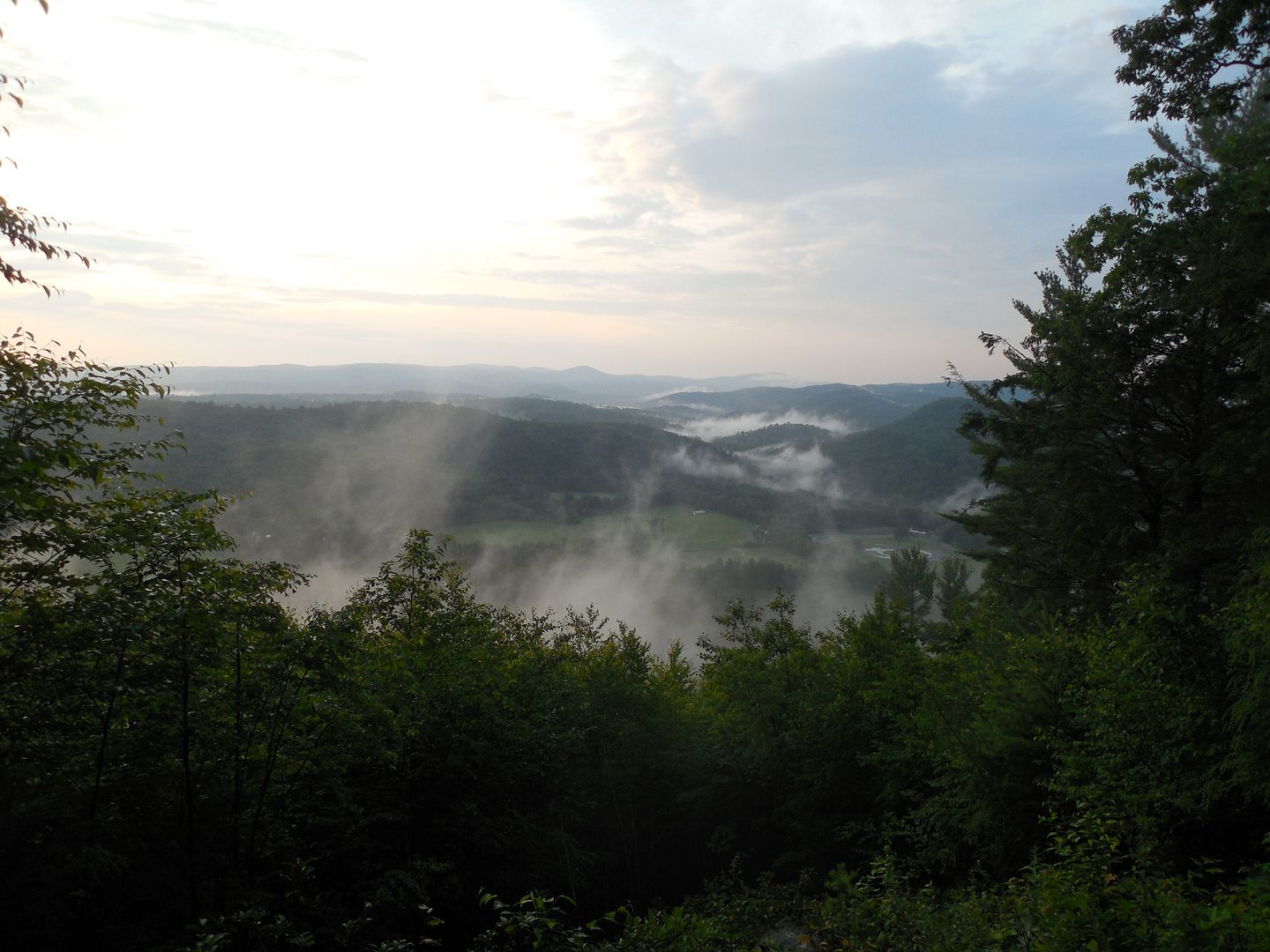 The night hike is on. My conditioning paid off, this same hill handed my a@@ to me on a silver platter a few years ago but this time I hardly noticed it however had to go slower for my uncle which was just fine. With headlamps there was no real hurry as we can hike and setup in the dark.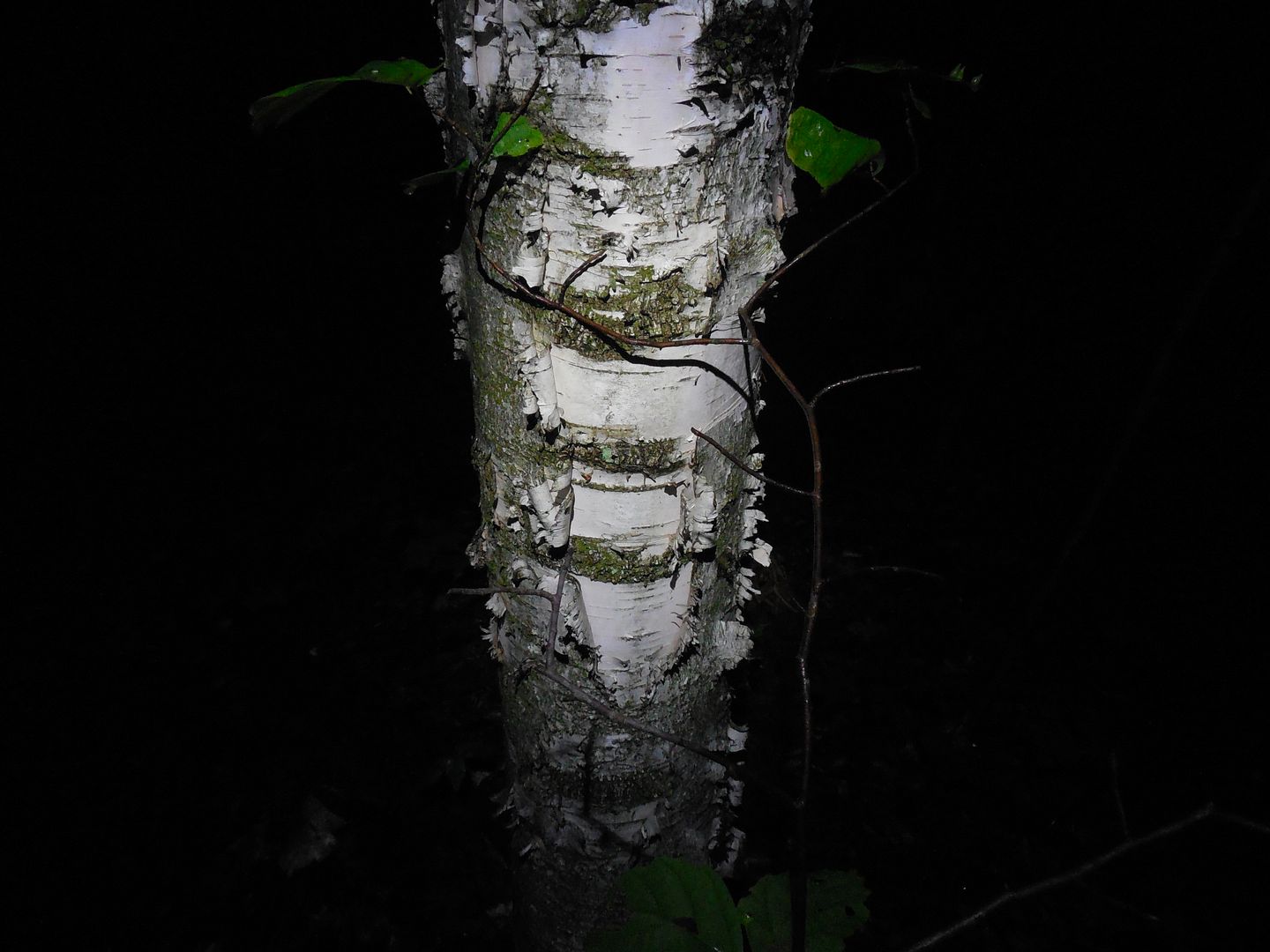 Camp setup. The bugs and fog were thick. Took along the Fenix CL25R lantern for field testing.
The clothes line was a good use of paracord. Keeps my kit off the ground and allows things to dry.
Wood prep. Everything was wet but didn't bother to make a split wood fire given all the birch bark.
It's the feared and hated Bic lighter combined with Wetfire tinder. I keep a few cubes in my kit but really don't need them. Still if not used it's money wasted and this seemed like a good test. After all when else am I going to use this gimmicky stuff if not in the wet woods. LOL!
A BIG pile of White birch bark and a cube of chemical tinder. Is there any question as to the outcome?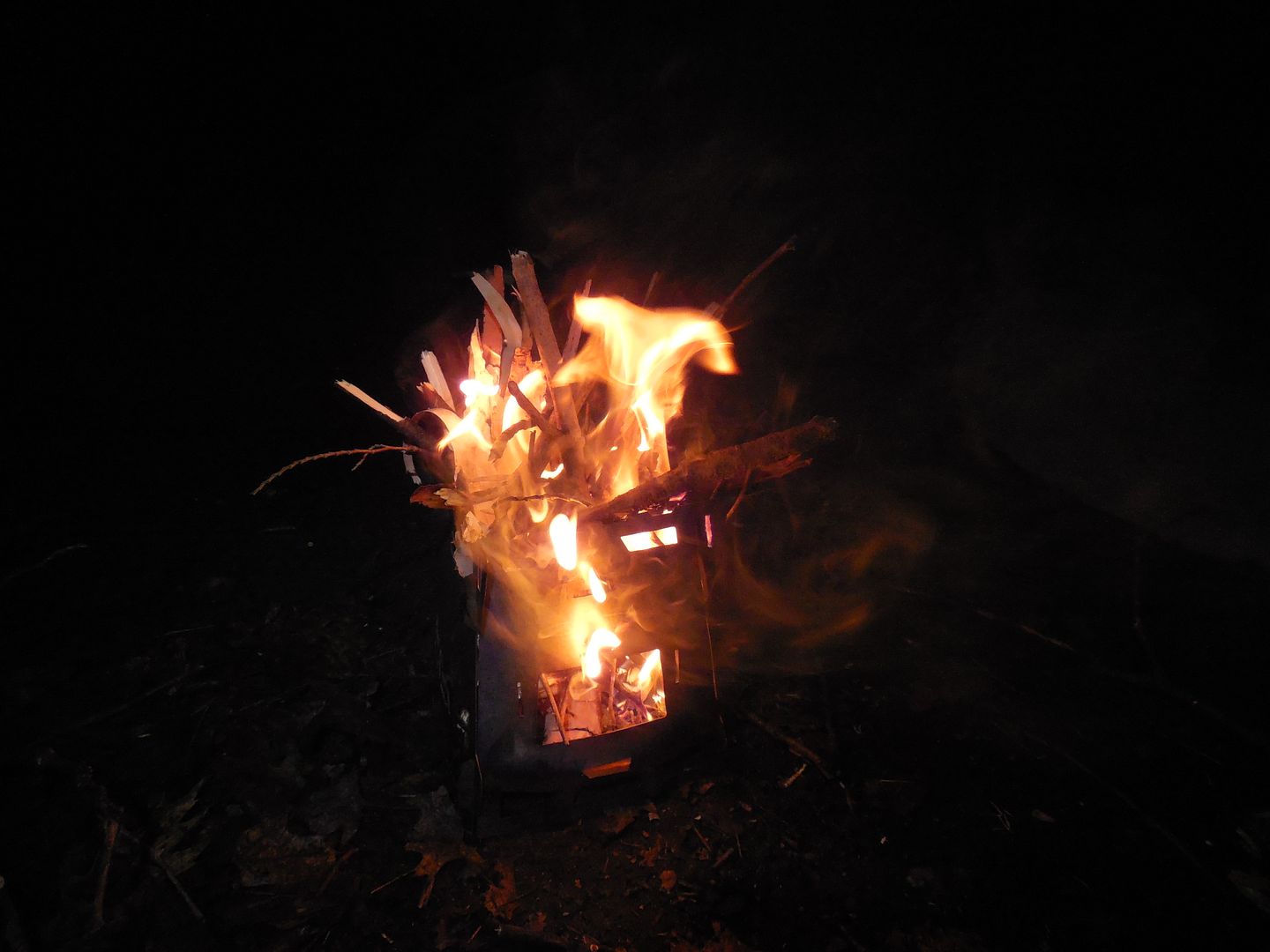 Titianium stove and pot. To be 100% honest Ti is a one or two pony show IMHO however when hauling kit on the trail being UL counts for a great deal.
The next day. Lantern is still running and would do so for another 590 hours regulated if allowed. The sub lumen low made for a nice night light under my tarp.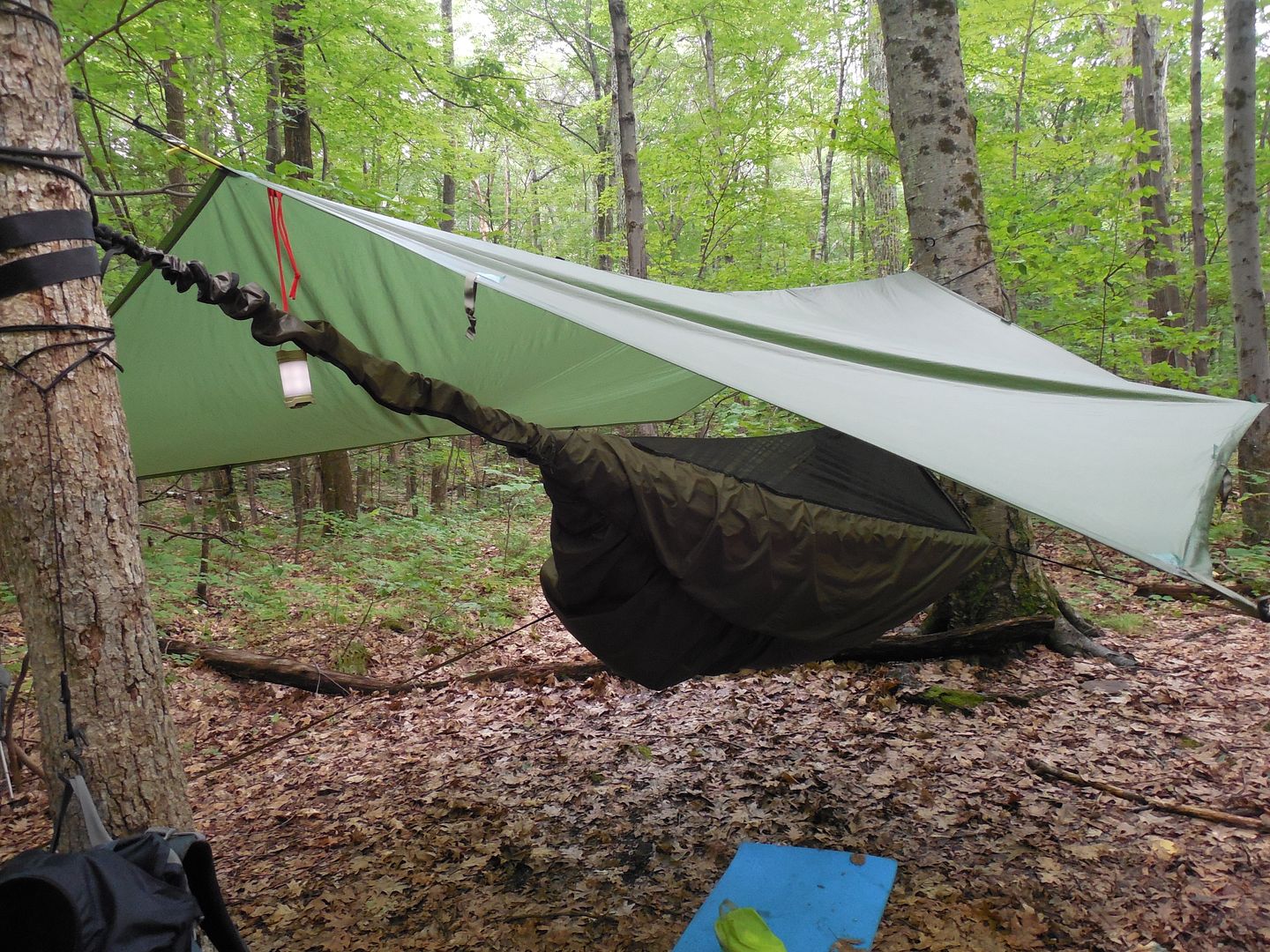 We both used Hennessy Hammocks.
Although a 10x12 tarp is heavier than 8x10 the extra room is nice during rain. Only of few passing showers in the AM but if it was really bad I could have broke camp totally under the tarp which is on it's own ridgeline.
Morning fire.
The camp's water source. It was silty after the rain so reduced the flow rate of my Sawyer mini filter.
Broke camp. My kit on the trail.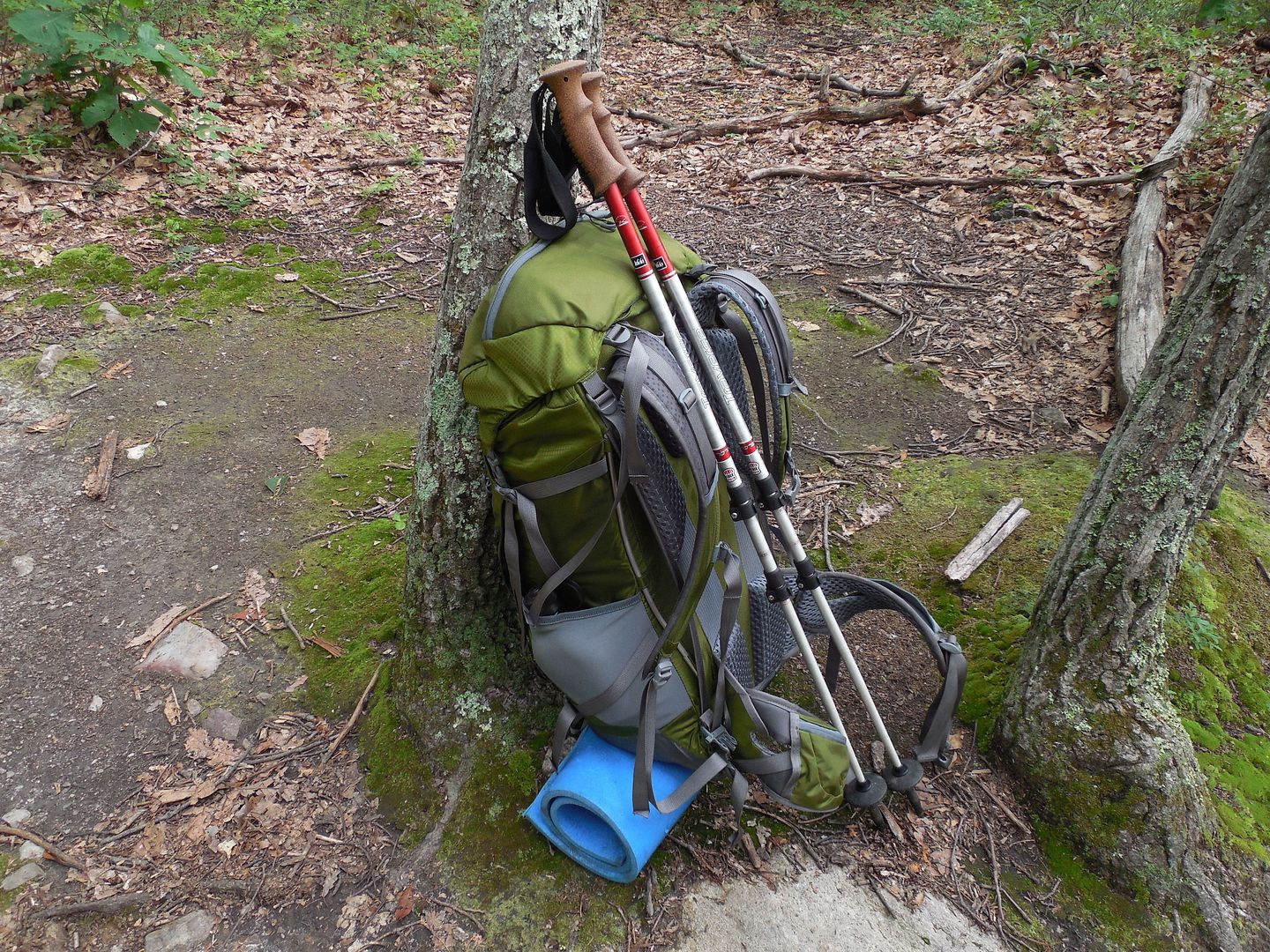 An amazing chaga score. This is the spice of the northern woods.
Gotta watch for bees. Nasty things.
Spring feed pool. Full of frogs but that water was crystal clear and ice cold despite the hot weather.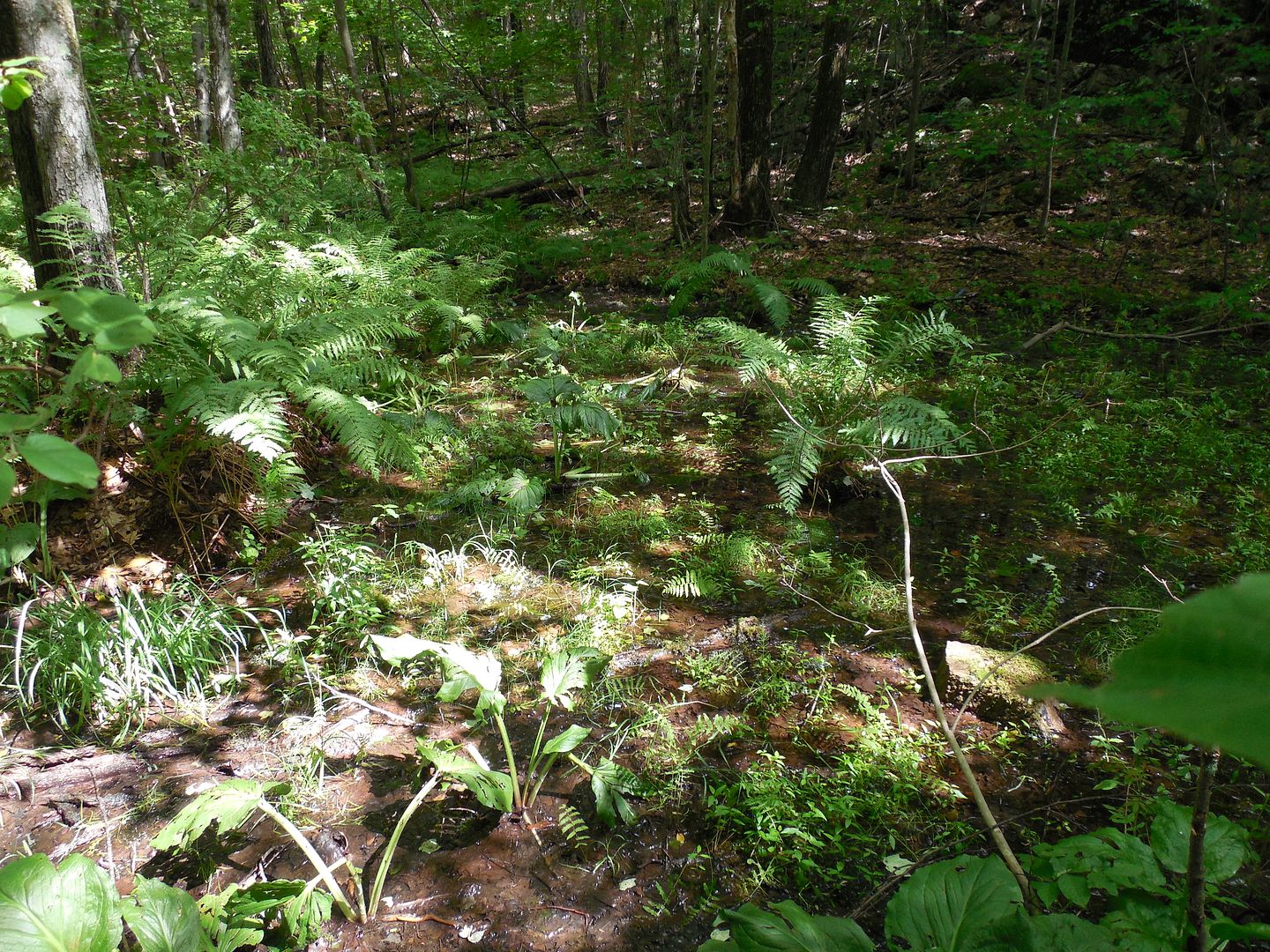 Interesting rocks on the ridgeline.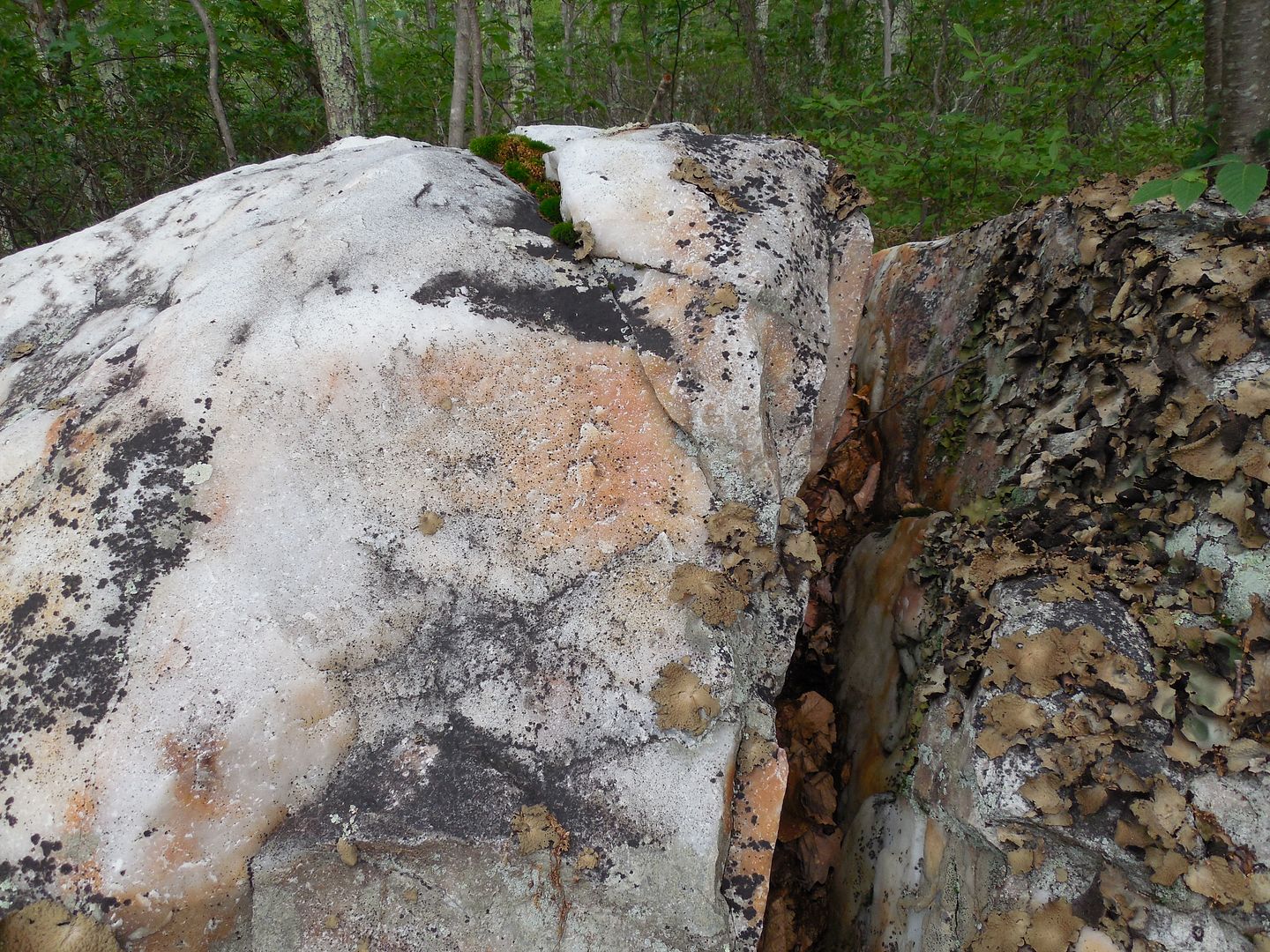 We stopped then turned back at this Pitch pine. The only thing of note during the return hike was an ealge overhead. There are rattlesnakes on the mountain but didn't see any.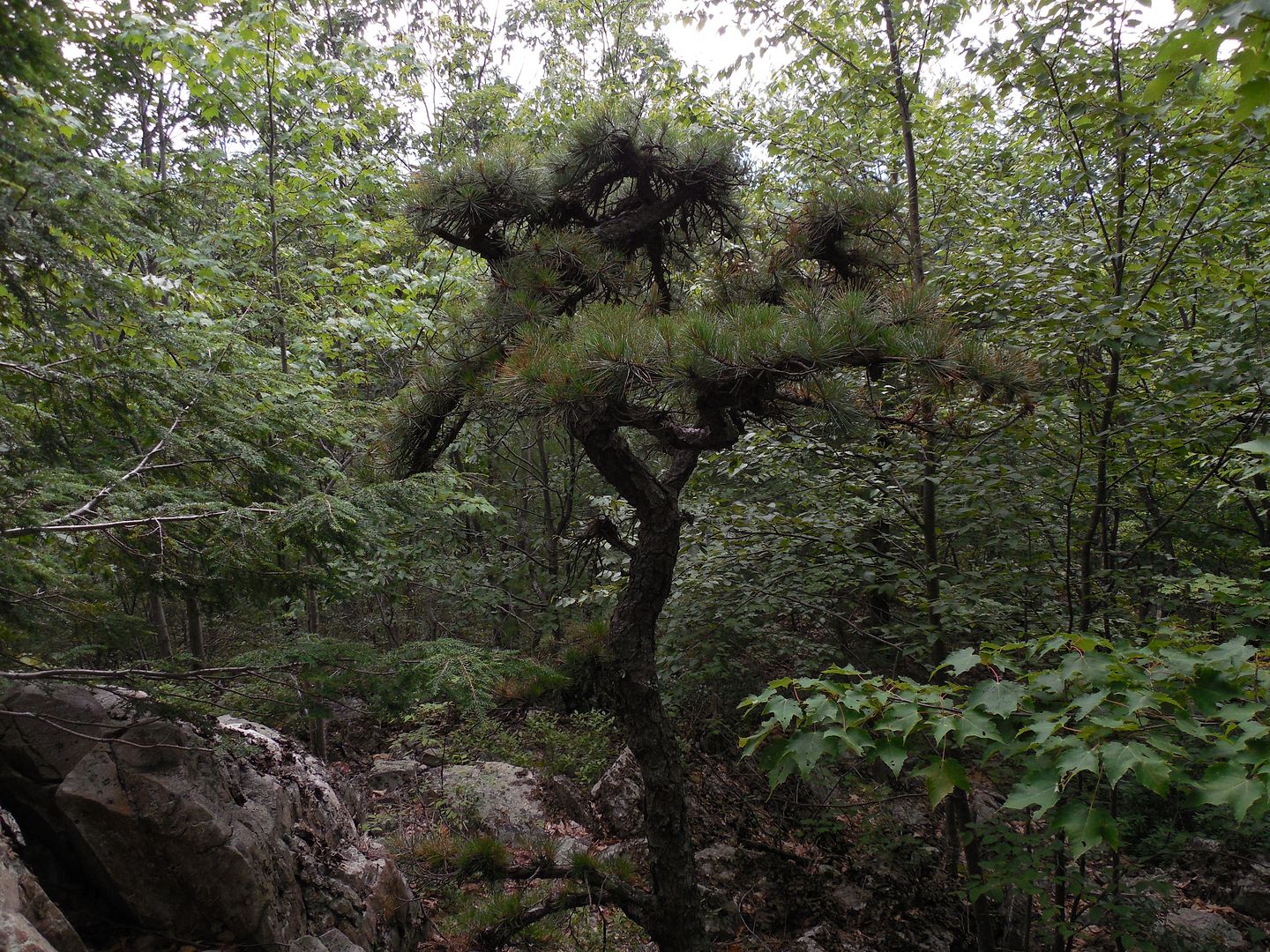 Things which worked well.
1. Fenix CL25R lantern. It was a bit heavy however the sub lumen low made for a real nice night light. Enough light to just about see however not enough to keep me up. The tint aka light color shade is nice as well.
2. Hennessy Hammock Explorer DLX and Equinox 10x12 silnylon tarp. Both are winners.
3. REI hiking poles.
4. Fenix HL30 headlamp. Has enough runtime and output on the medium setting for slippery, foggy night hiking with a full pack. That isn't the time to be stingy with the lumens.
5. EMS pack. I really got this for a larger daypack but when pressed it worked fine for staying out.
6. Military Poncho liner. More than enough for a summer night.
7. Bic light and Wetfire. To be honest I don't trust tinder with an expiration date but it worked fine. Burned forever. Also Bics are good within their roll so all you haters....Be gone!
8. Equinox extended silnylon poncho. Worked just fine.
Kit that gave me issues.
1. Sawyer mini filter. For some reason it was giving me problems mating with my Platy bag. Also it got clogged fast with the silty stream water which wasn't really overly silty. I could have back flushed it but the filter did keep working at a reduced rate.
2. My shorts kept falling down so that black spider man spandex looking things seen in the video is really underwear. LOL!
3. I am starting to think DEET has become 100% worthless.
Thanks for looking. Here is a video for those who like that format.
[video=youtube;aEoaeG9Fl2s]https://www.youtube.com/watch?v=aEoaeG9Fl2s[/video]
Last edited: