Morning a mate asked me to put together a First Aid Kit for him, So as usual I made 2 cos I know what he's like.
So this is the Other 1
1 Green Belt Pouch, that I brought from the U.S Awhile ago for a survival kit.
Medicareplus ''Nurse Kit''
20 Mixed Washproof Plasters
Assorted Dressings
Sterile Dressing Pack
1mtr of Cheapo Fabric Plaster
Elastoplast 2.5cm by 3mtr Fabric Roll
Micropore Tape 12.5cm by 5mtr
Eye Dressing
Nail Clippers, Tweezers, Folding Scissors and 1 Pocket Mirror.
3 Dioralyte Sacket's, Large Bobby Pin and some Small Safety Pin's.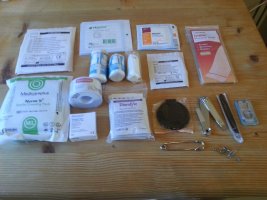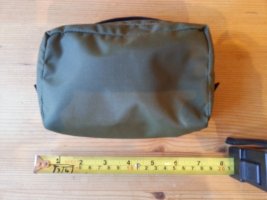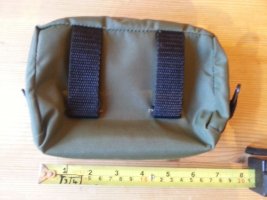 £25.50 with postage
UK Buyer's Only
And all Payments via PayPal.
cheer's
Last edited: