I spent a really enjoyable day tracking otters and eagles up at loch fyne in Scotland a couple of weeks back.
quite dismal weather, intermittent sideways heavy rain, drizzle and wind in any and all combinations, temp was low double (10 or 11c) figures on the shoreline and probably less in the wind
the guide was wearing a buffalo special 6 top with nothing under it, he got drenched and had the side zips open as he was a bit warm.
I was astonished that by the time we had walked back to the car (5miles ish) he had completely dried out.
There was me in a underlayer, micro fleece and a goretex hard shell and I alternated between dry, cold, wet, too warm, wet and cold, or too hot and sweaty.
he appeared pretty much comfortable the entire time just by opening and closing a couple of zips.
I had heard of the buffalo stuff but was a bit dubious until I saw this one and it's performance, and his was a few years old.
so I immediately went to lansdale in Farnham and tried one on, then purchased it.
I am off to wales the is weekend for some more wildlife photography and I hope the weather is filthy!
anyone else wear one?
I also wonder in dry but cold winter with a wool base underneath if it would work as well.
Any thoughts?
here are one of the otters I managed to photograph - spent about 3 hours laying on my belly in horrible weather!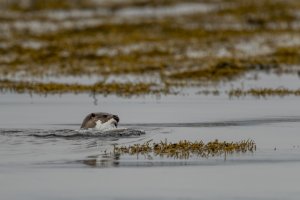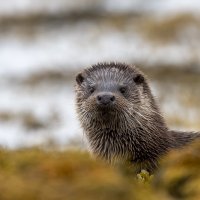 Last edited: