I was kindly sent a Bilmo Bushgear canvas bedroll so that I could test it out and share my thoughts on how it performed during use. It is 2m long and is a great fit for me in all dimensions, however if you are taller and require a longer bedroll- Bilmo could easily make one to your specifications. It is constructed of 15oz cotton canvas and the base is waxed to ensure no moisture gets in. It is at home in the woods and is perfect when set up with or without a small tarp depending on the weather conditions. It weighs 7.5 pounds or 3.4 kg. At first this may seem heavy- but it contains your sleep system and your mat. Due to the warmth of the canvas only a small blanket is needed at this time of year so all in all your sleep set up will not work out very heavy at all. The premium materials also contribute to the weight but these are responsible for the famed durability of canvas. The bedroll is nice and wide with nice height as well- you can spread out and sleep comfortably with plenty of space. It faired very well and I slept great. It was comfortable and I had no problems during the night. The breathability of the fabric meant there was zero condensation - which is important to stop you and your sleeping bag/blanket becoming damp. On to some photos:
My set up (using a canvas tarp also made by Bilmo)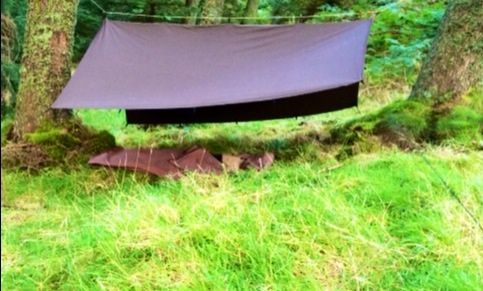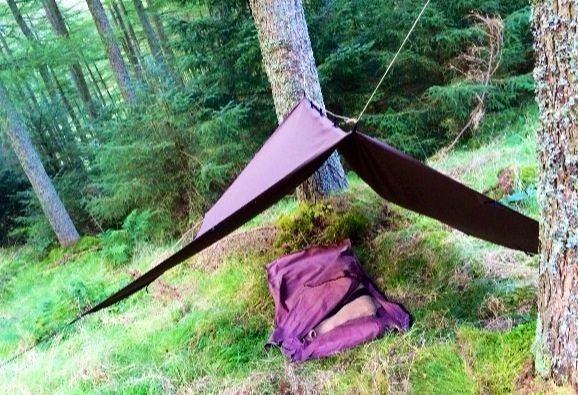 Heavy duty zipper with a nice cord pull: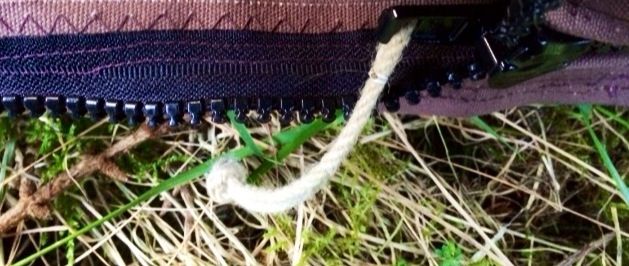 The bag has plenty of height so it's easy to fit yourself and your blanket/ sleeping bag in: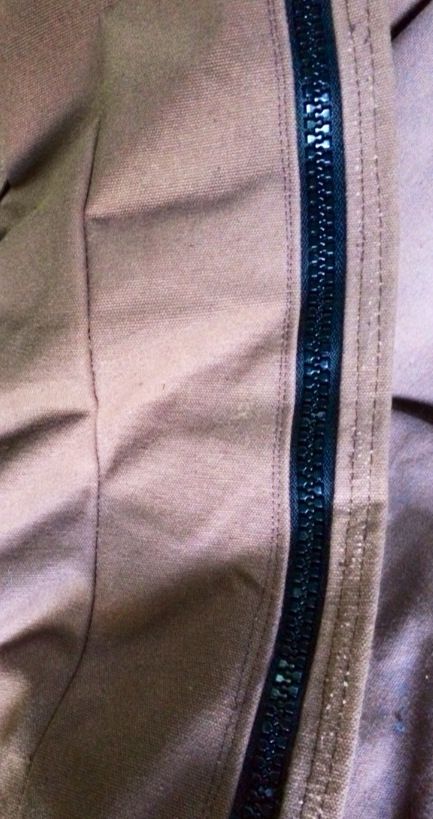 It's simple to get in as the bag opens wide and has zippers on both sides: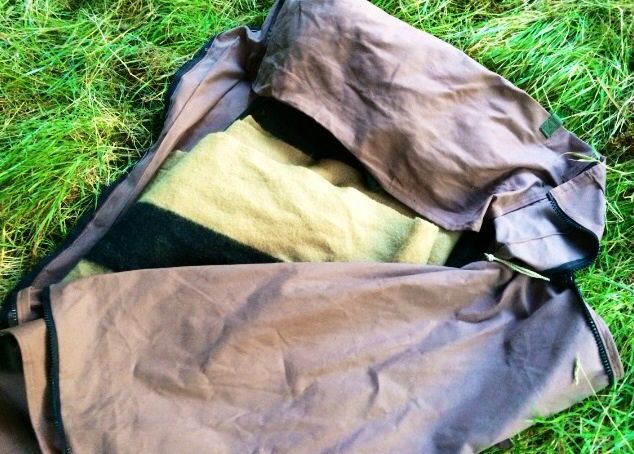 The pillow sack is a great feature which allows you to stuff your spare clothes or even some moss inside to make a nice comfy pillow: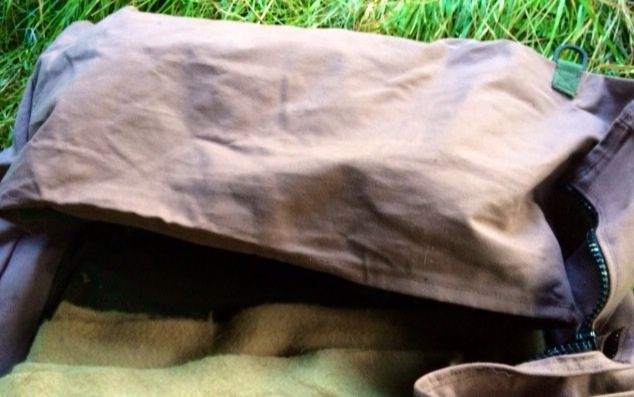 There is a slot which you can insert a mat into to insulate your body from the ground. It came with a closed cell foam mat however you could use a Therm-a-rest or another inflatable mat or even use browse like moss and spruce boughs on site: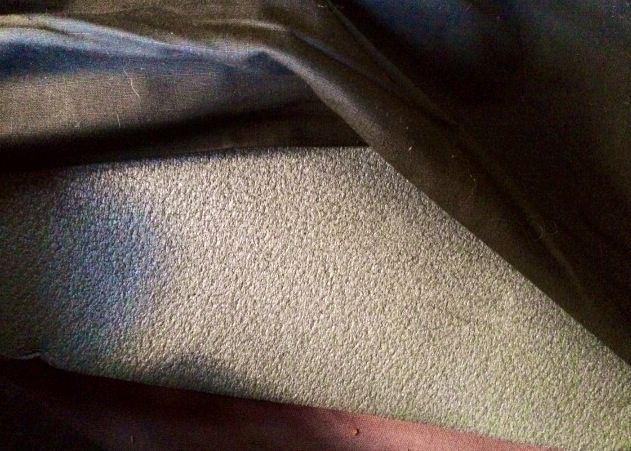 There are a number of D rings around the bedroll so you can peg it to the ground to prevent it moving if you are a restless sleeper or on a slope: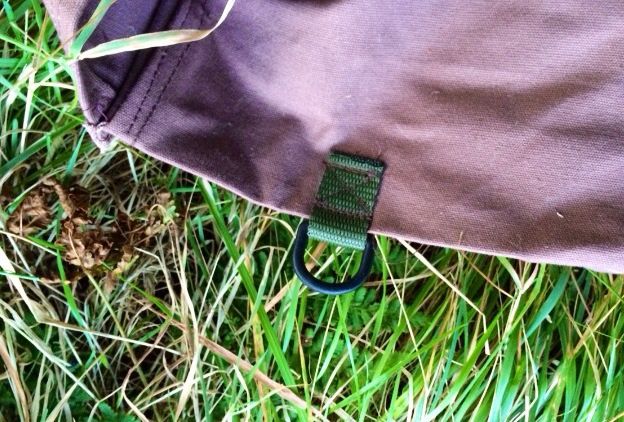 There is also a flap which has two D rings which stretches far behind the end of the bedroll. This means that in very wet weather you can tie it up to protect you without becoming encased. This is like the effect of a hooped bivvy but without the hoop- meaning it is less likely to break and easier to set up: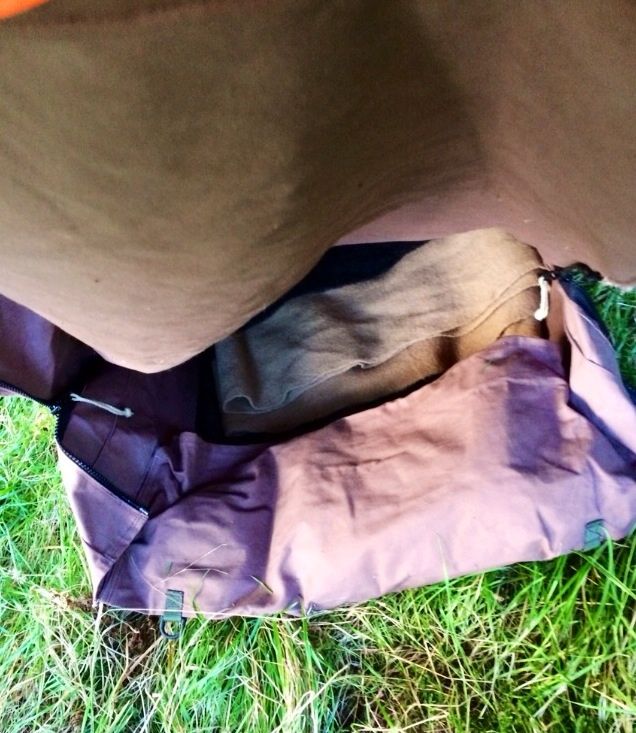 The bedroll comes with straps to hold it together in a roll but it also enables you to attach it to the bottom of your Rucksack or even make a tumpline:
Conclusion: the Bilmo Bushgear bedroll is a quality piece of equipment that is great for use when your out in the woods. The bedroll functions just as it was intended and is great for situations when you may choose to sleep close to the fire without a tarp, as no sparks will bother the canvas, but it's equally at home under a tarp if you are in a particularly wet or windy area.
What improvements would I make?
A logo- I think it would be nice if Bilmo had a logo so his work would be more recognisable.
I would prefer the straps to be leather - however both this and the logo do not affect the performance in any way.
My final change would be a small pocket for valuables such as key and wallet but also a head torch- this may make life easier for longer periods out camping.
So the Bilmo canvas bedroll is a great piece of kit that will serve you well in the great outdoors - I would recommend this for anyone interested in sleeping out in the woods or the fells.
I hope you enjoyed the review.
Last edited: