SOLD


Alpkit Bruler lightweight meths stove & stand

This stove has been lit a couple of times for a boil test so is as new. One small mark on rim as in pics.

Reliable and compact alcohol stove weighing just 150 g with flame regulator.

The stand has an efficient air flow system, spreading heat evenly across the base of your pan. Three retractable legs ensure the stove is stable on any ground. The burner is stored in the base to save space. The stove set also fits into the Toaks 750ml Mug, making a compact kit.

Total weight : 150 g
Stand : 60 g
Burner : 90 g

Diameter: 9 cm
Height: 8 cm

£22 delivered, Bank Transfer preferred.

Note Mug not included.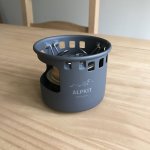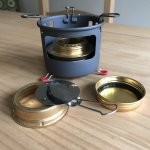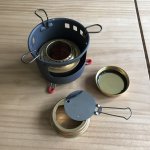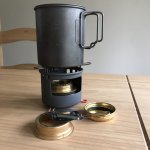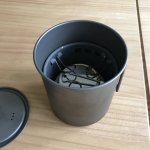 Last edited: