First impressions
Cool bottle, great colour, look stable and feels robust. On the flip side, it's fairly big and it might be more complicated than I first assumed.
I had a false start with the LifeSaver liberty bottle, I'd taken it with me on a walk in Brechfa forest in west Wales, it was a bit of a miserable day and I had neglected to read the instructions which would have reminded me that I needed to prime the bottle with nice clean water, Doh! I did not have any with me, so I took a few unpacking pictures and got on with a little bit of adventuring while I still had some light.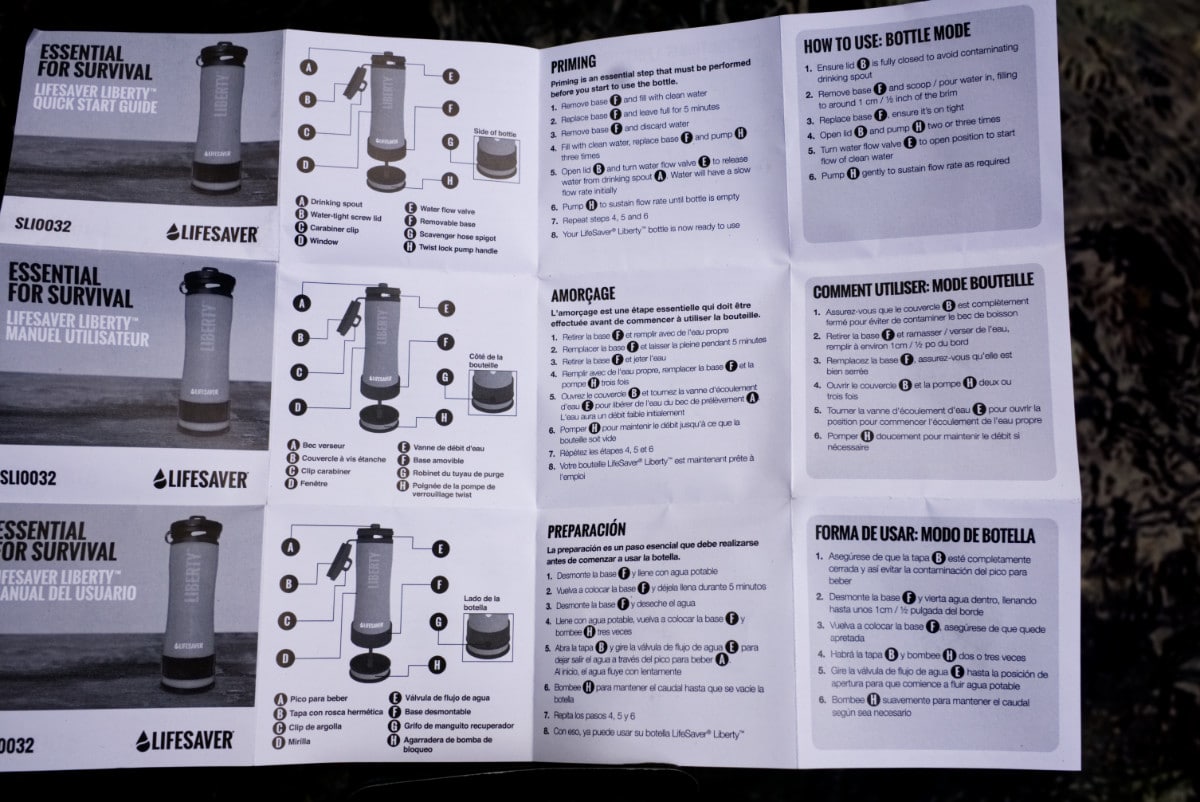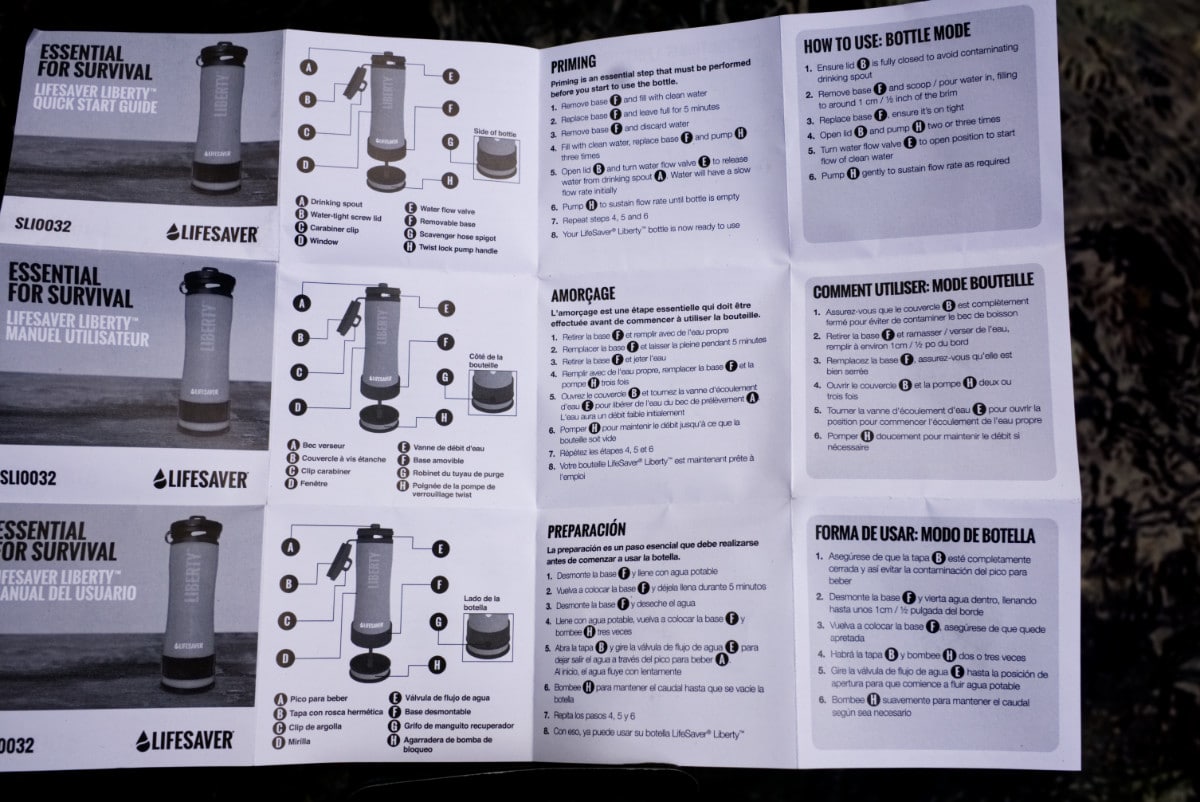 After the epic first try it's been fine, the next time I had the bottle out I took a different filter bottle with me, created a bit of clean water, primed the Lifesaver bottle and away we went on our water purification journey with the LifeSaver.
Before we get into using the bottle here's the Tech spec from the manufacturer.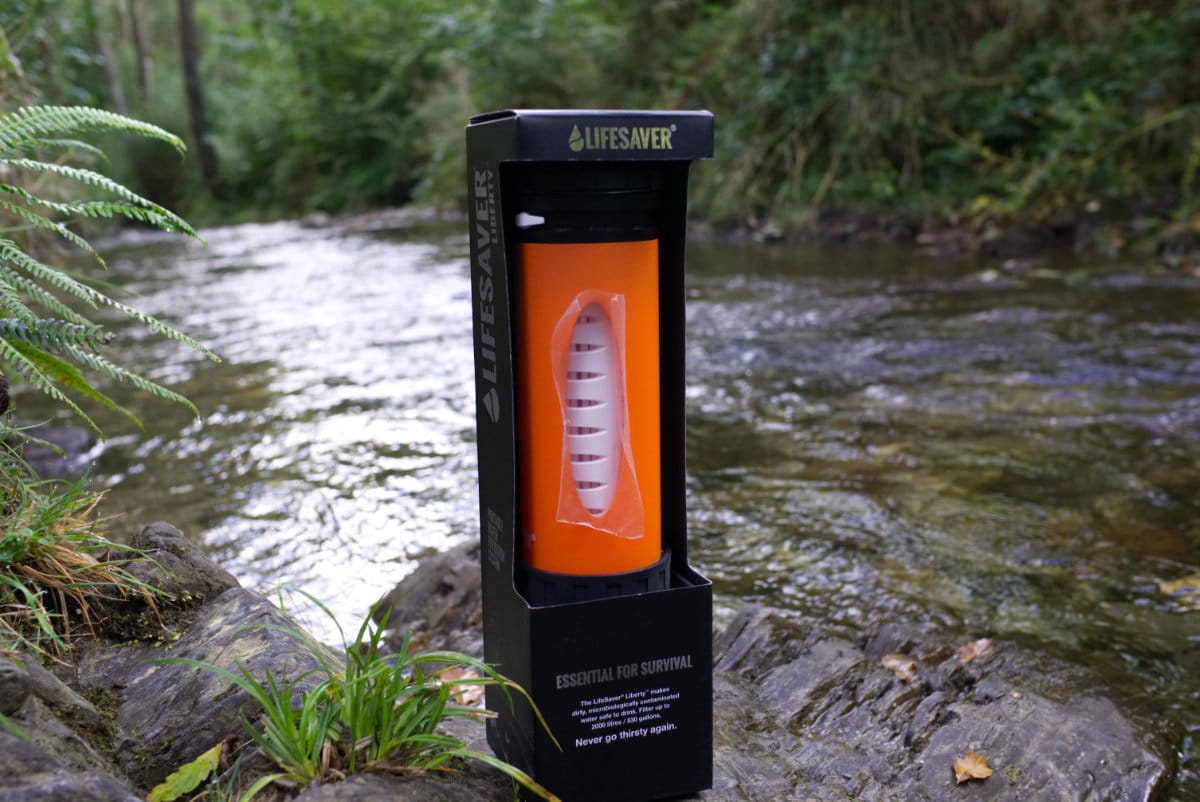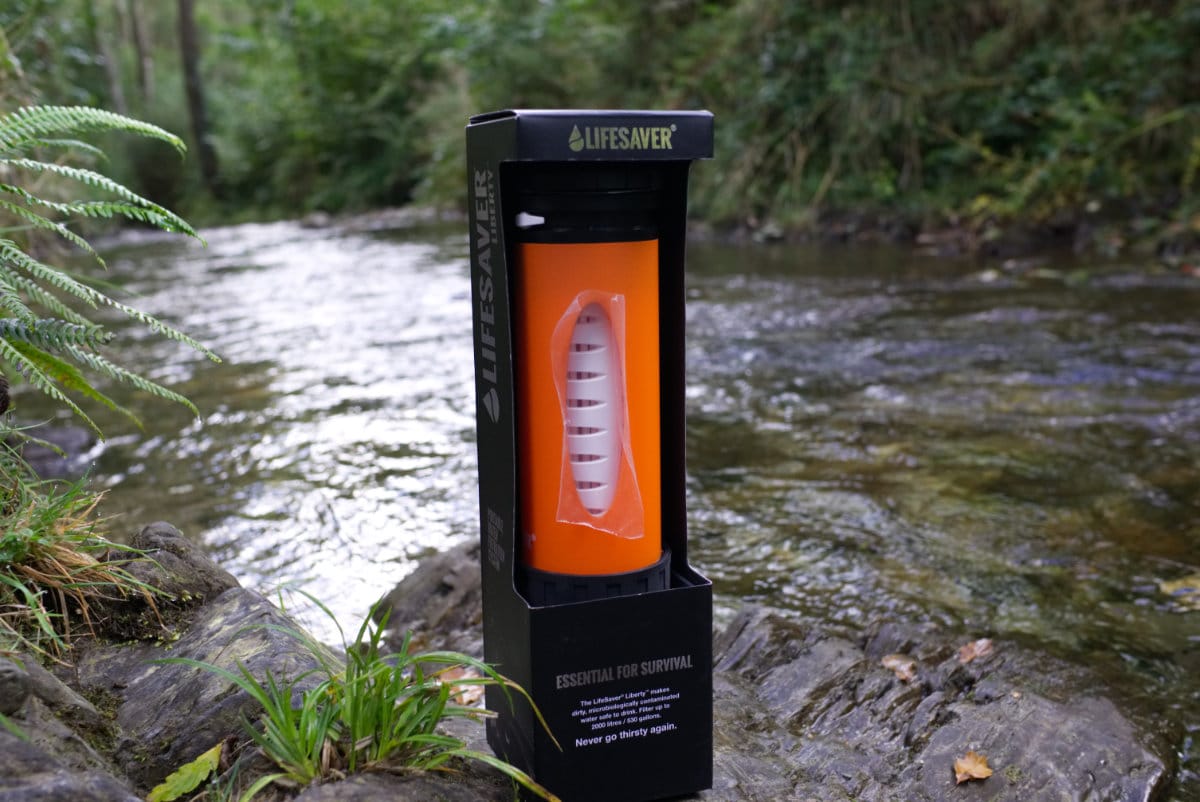 LIFESAVER LIBERTY™ – Manufacturers info
The LifeSaver Liberty™ is the worlds' first and only portable water purifier which is a bottle with an inline pump combined.
Using the same advanced filtration technology as the original LifeSaver bottle, the LifeSaver Liberty™ is a smaller, lighter more versatile version, whilst still robust and easy to use. The perfect combination for outdoor enthusiasts, travellers or anyone who needs a reliable source of drinking water.
Removes Virus – 99.999%
Removes Bacteria – 99.9999%
Removes Cysts – 99.99%
Independently tested to exceed full NSF/ANSI P231 and WHO2011 'Highly protective tier' drinking water standards
Comes with 5ft Scavenger Hose for drawing water directly from source, meaning:
Easier accessibility to water
No need to get hands wet
Filter larger volumes in one go
Ability to filter directly into additional containers
Screws right in to most wide-mouth water containers, like Nalgene or Hydro Flask bottles
Filters up to 2,000 litres
Filter Cartridge is replaceable
Hydration Bladder Pack Adaptors available for direct filling
Replaceable Activated Carbon Disc for removal of chlorine, taste and odour
FailSafe technology – Once the filter membranes are blocked, water can not pass through, keeping users safe
400ml capacity
Fast flow rate – 1.2 L/min
No chemicals or electricity required
No strenuous sucking or pressing required
Easy to use Flow Valve to control flow rate
Transparent windows to see water level
Hook on lid for your carabiner
SteriTouch® antimicrobial materials used
Product materials and water effluent both BPA and BPS free

The bottle's nice and tough so I'd be happy to take this nearly anywhere, especially if I was worried it would get knocked about, I'm sure that this thing can take quite a beating and keep on working. I dropped it at one point while clambering down a river bank and I was more worried about taking a swim than holding the bottle, it bounced and seemed to suffer no ill effects from landing on the rocks a few feet below.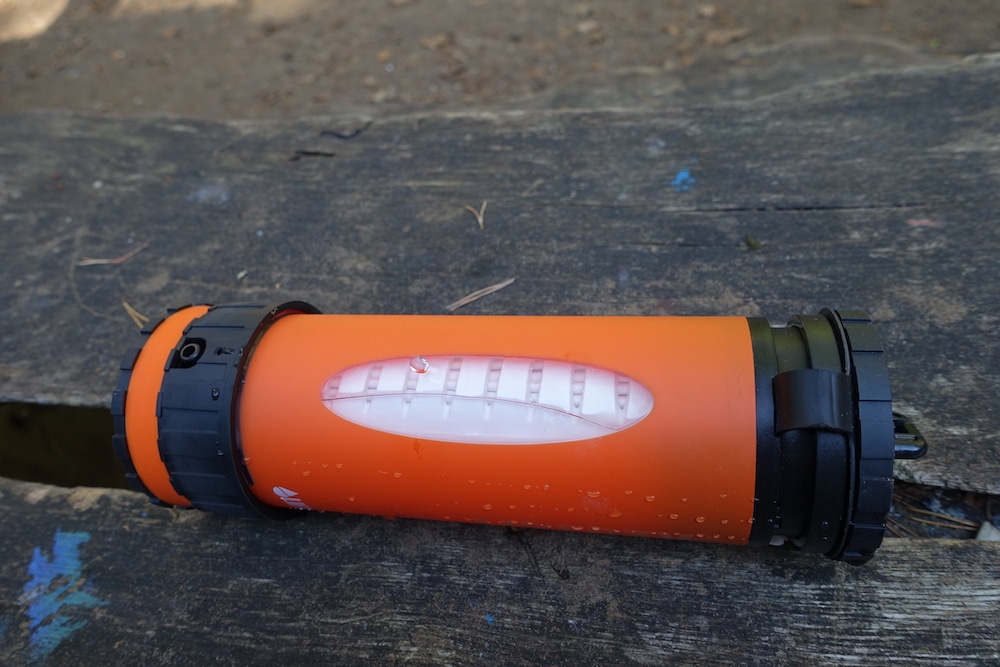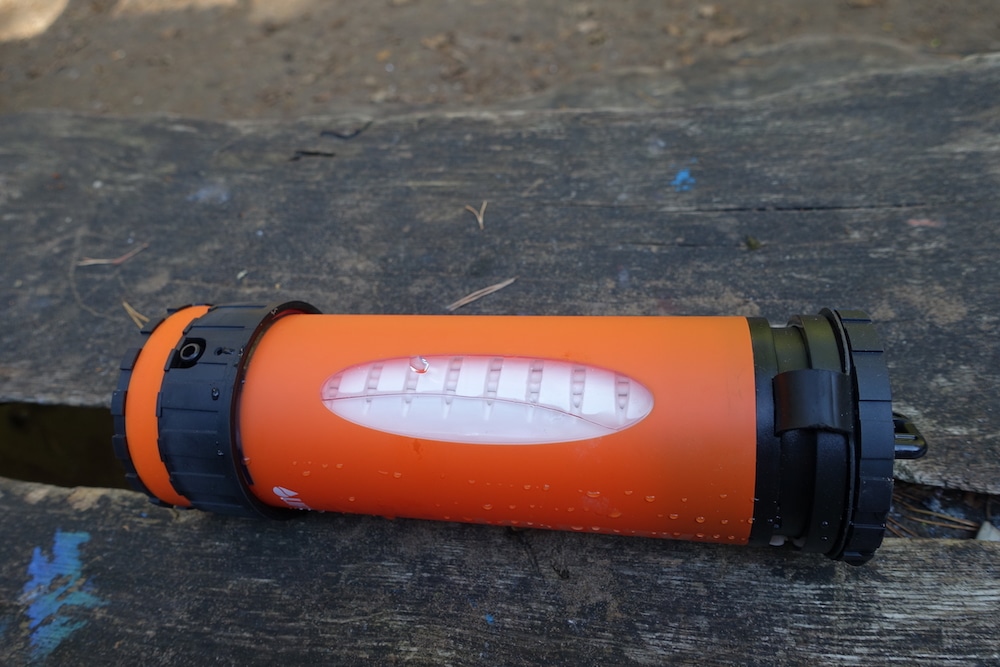 Filling the bottle is easy, unscrew the base which removes the plunger for pressurising and dunk it (make sure the cap is on the other end so there's not contamination) or pour water in it. Then put the end cap back on and you can pump a few times to build up the pressure in the unit which forces the water through the filter. When you want the water to come out you open the flow valve, when you don't you keep it closed, It's a simple process that works well, for the most part.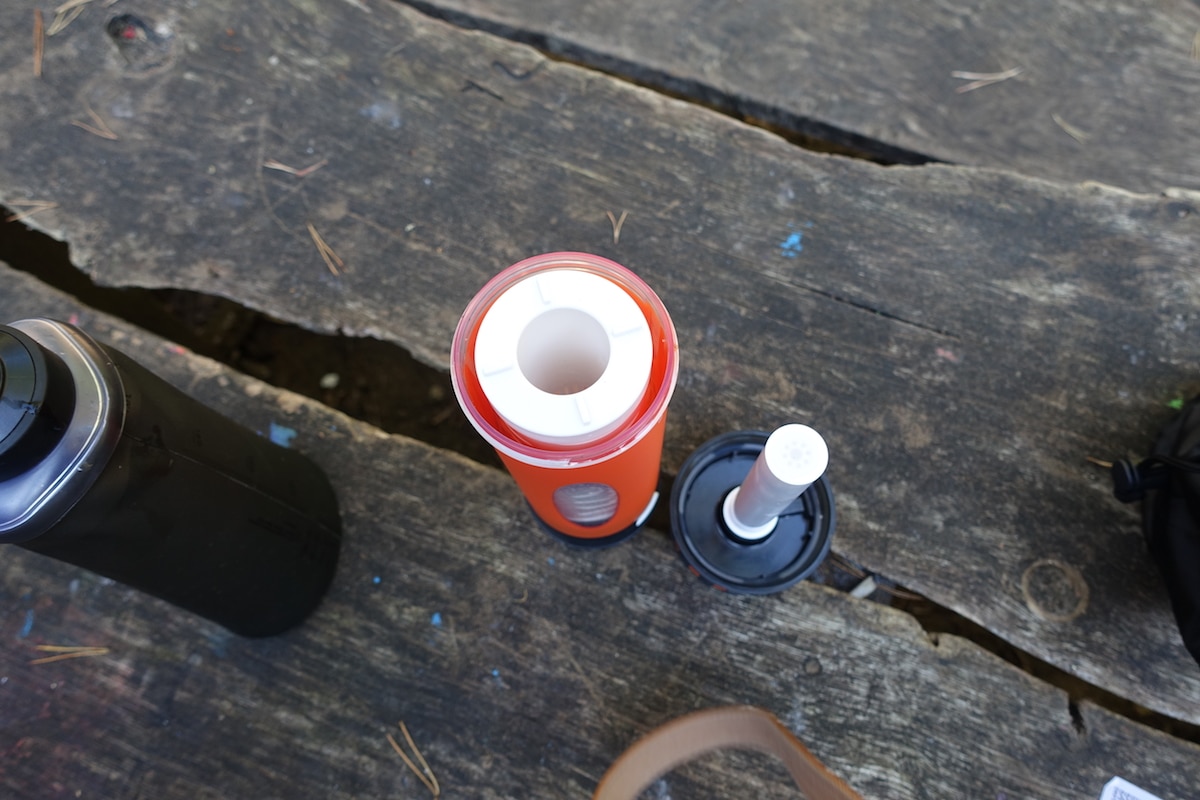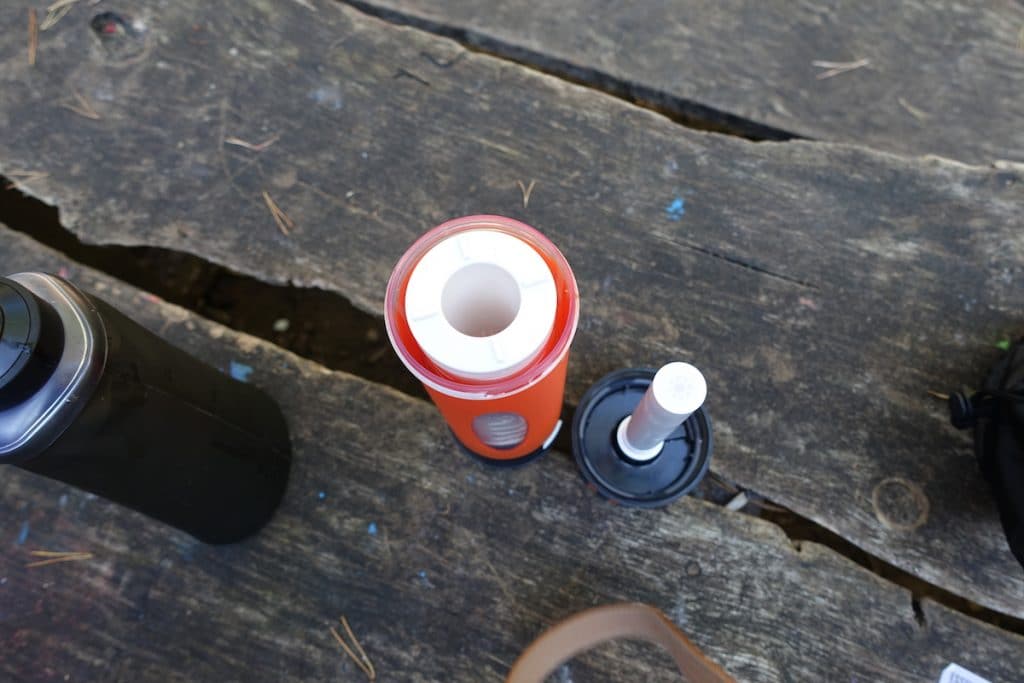 The other method for getting water into the bottle and throught the filter is using the inline system that comes with it. This is really what sets this bottle system apart from the competition, usually, you have a bottle or a pump system, with the Liberty you've got both options.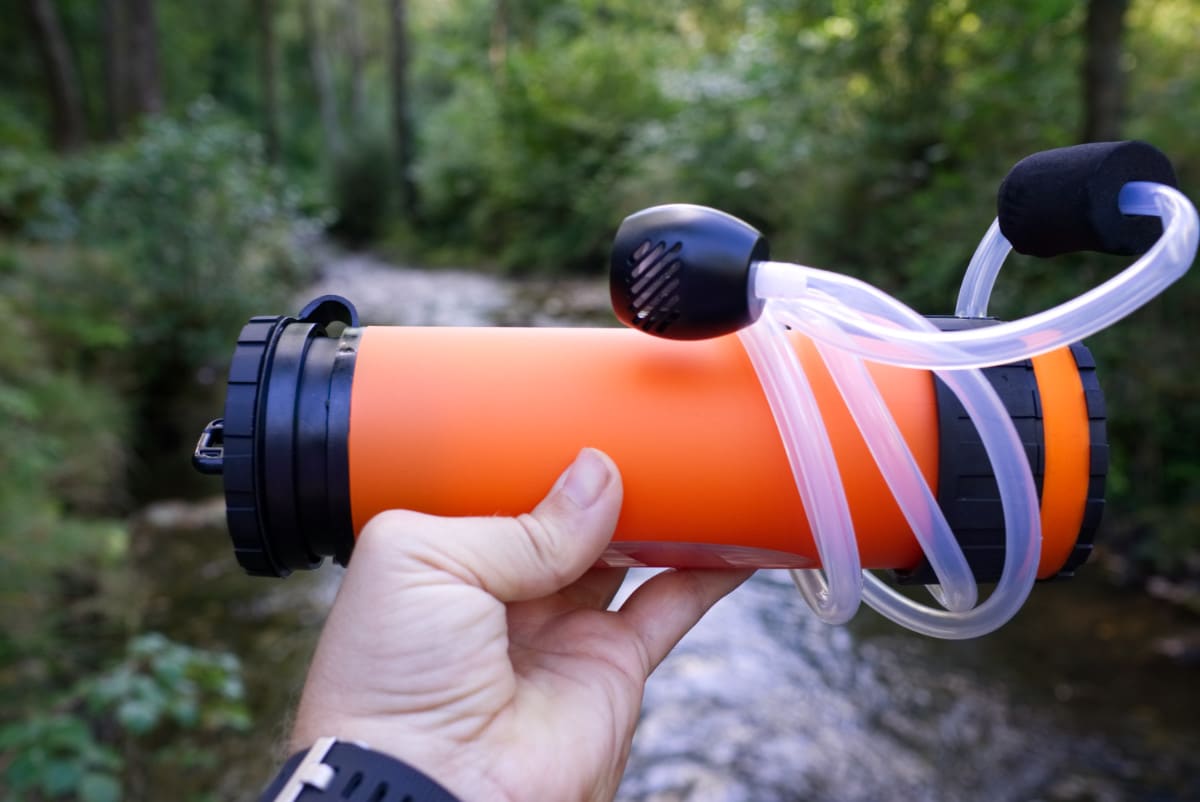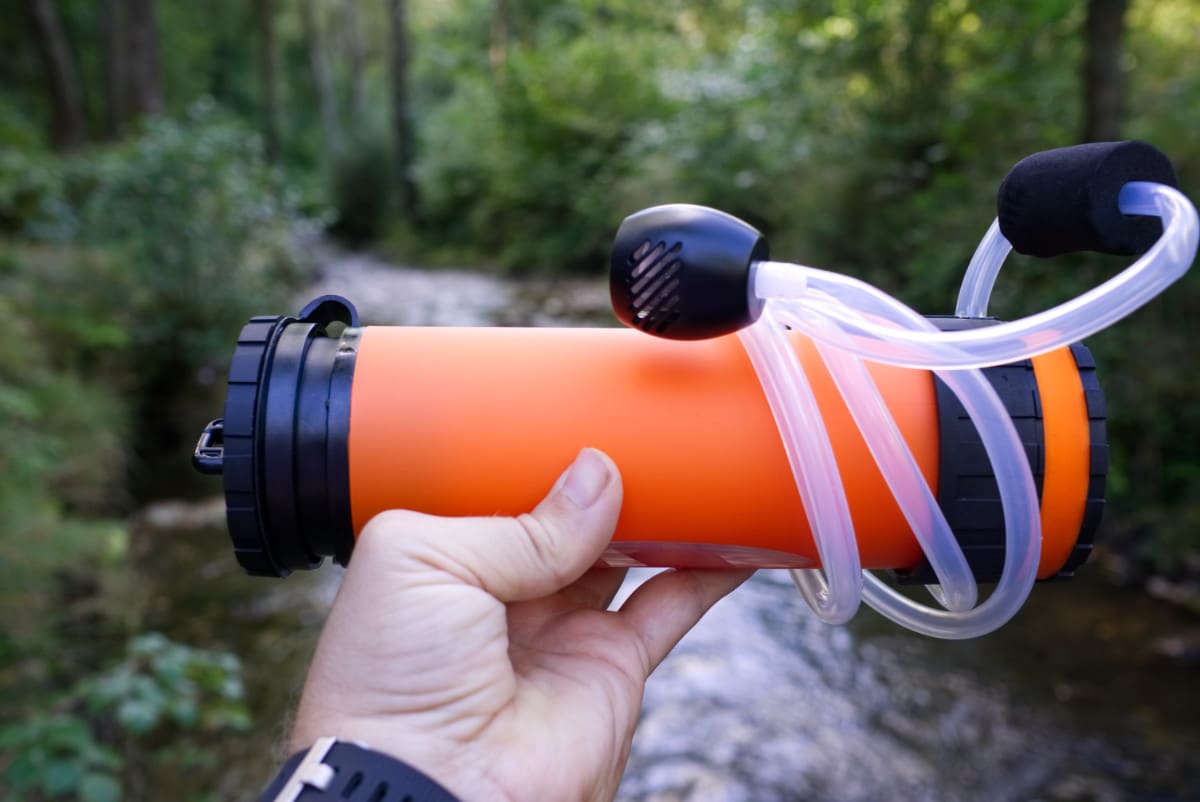 The inline system is very straightforward, you fit the hose on the nipple located on the side of the base, drop the other end into your water source and pump away.
Because I needed all the length of the scavenger hose, I tied a weight to the end of it so that the filter end would sit in a river a few feet below the bridge I was sitting on, it worked fine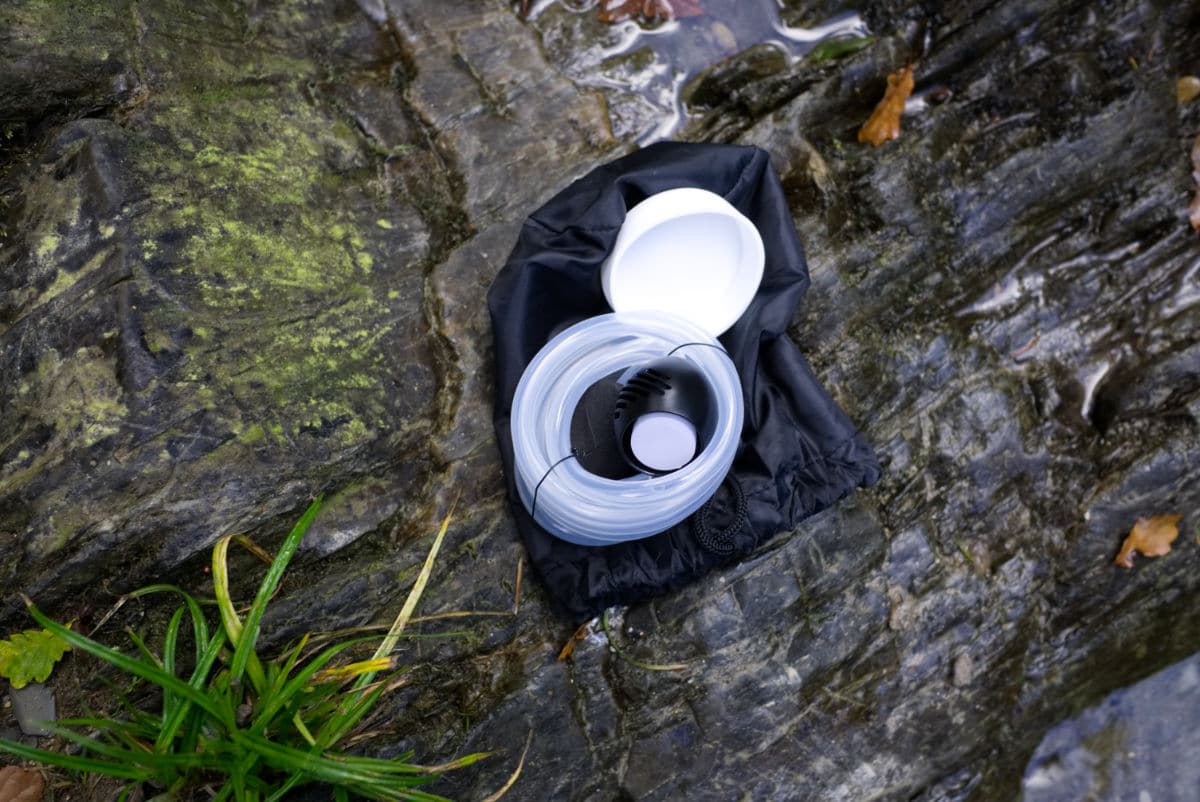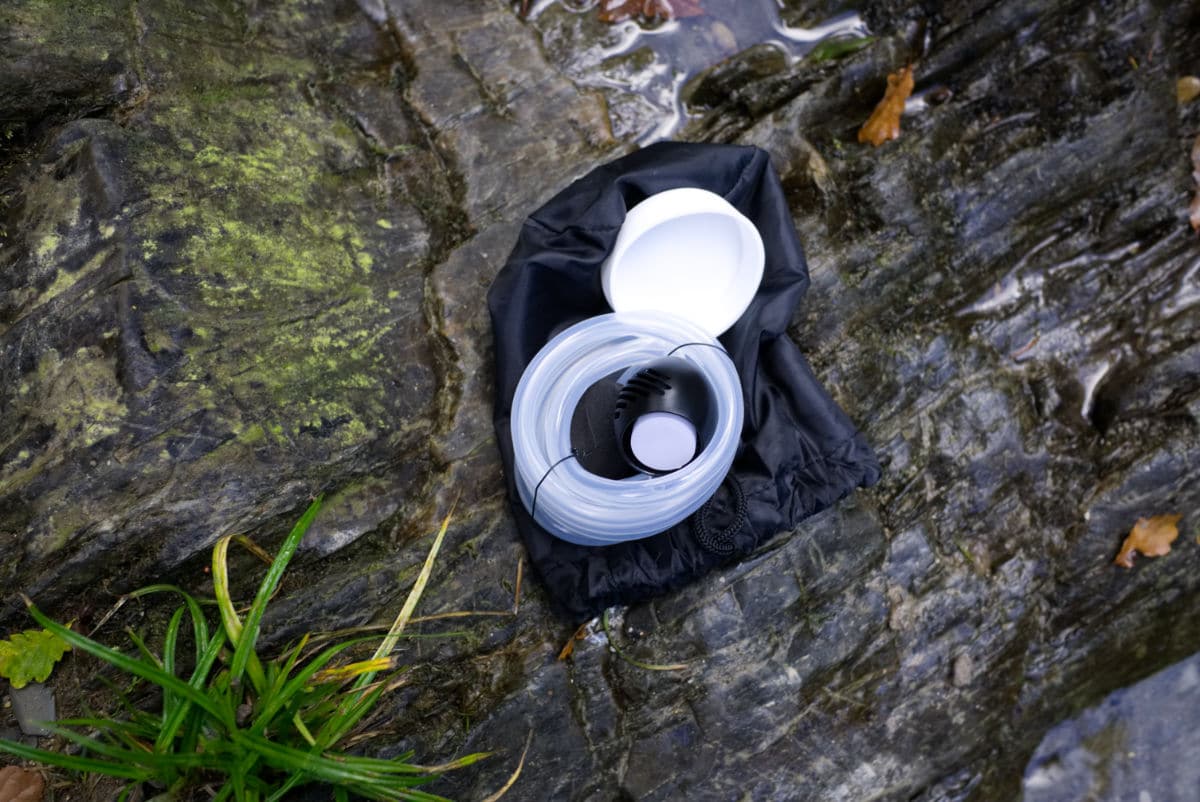 You can fill the bottle or create a flow through into a container or a wide mouth bottle that fits the thread at the top end (most wide mouth bottles should fit, the ones we tried were fine), in our tests we struggled to get the 1.2 L/min that's quoted but it was still plenty fast enough.
It's also possible to put a hose on the end in the mouthpiece if you want to extend your ability to get water into smaller bottles or over greater distances, the pressures quite good at driving it over a distance.
The pumping is easy enough and you end up with a rhythm that works with the bottle, you can force things through a bit faster but it's not really worth it.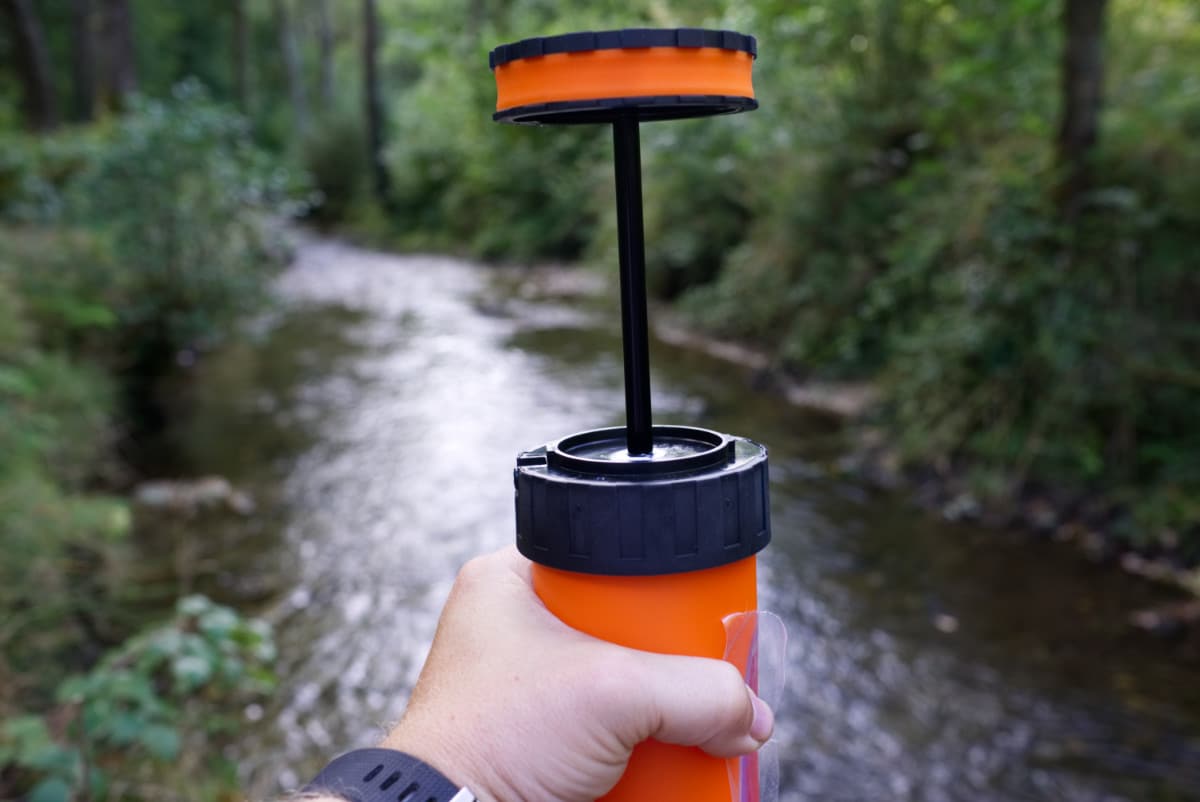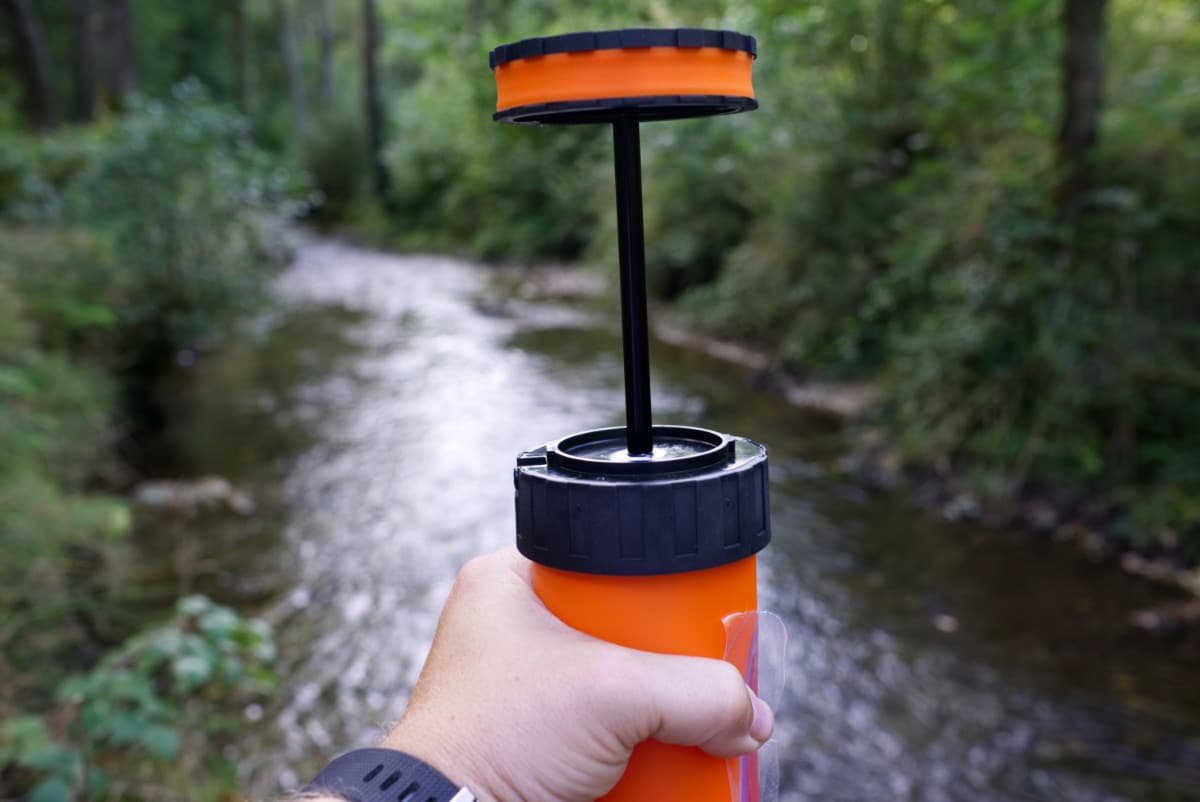 The hose is a good length, at 5′ long, you could easily make a longer one if you wanted to by getting hold of some tubing of the right diameter and fitting the filter end on it, or using a different filter for removing the visible bits from the water.
One of the key things to using this water bottle, especially when you want to drink directly from it is to master the flow valve, we let a lot of people try out the bottle so we could get a broad range of opinion and many of them mentioned how hard it was to get used to drinking from it directly.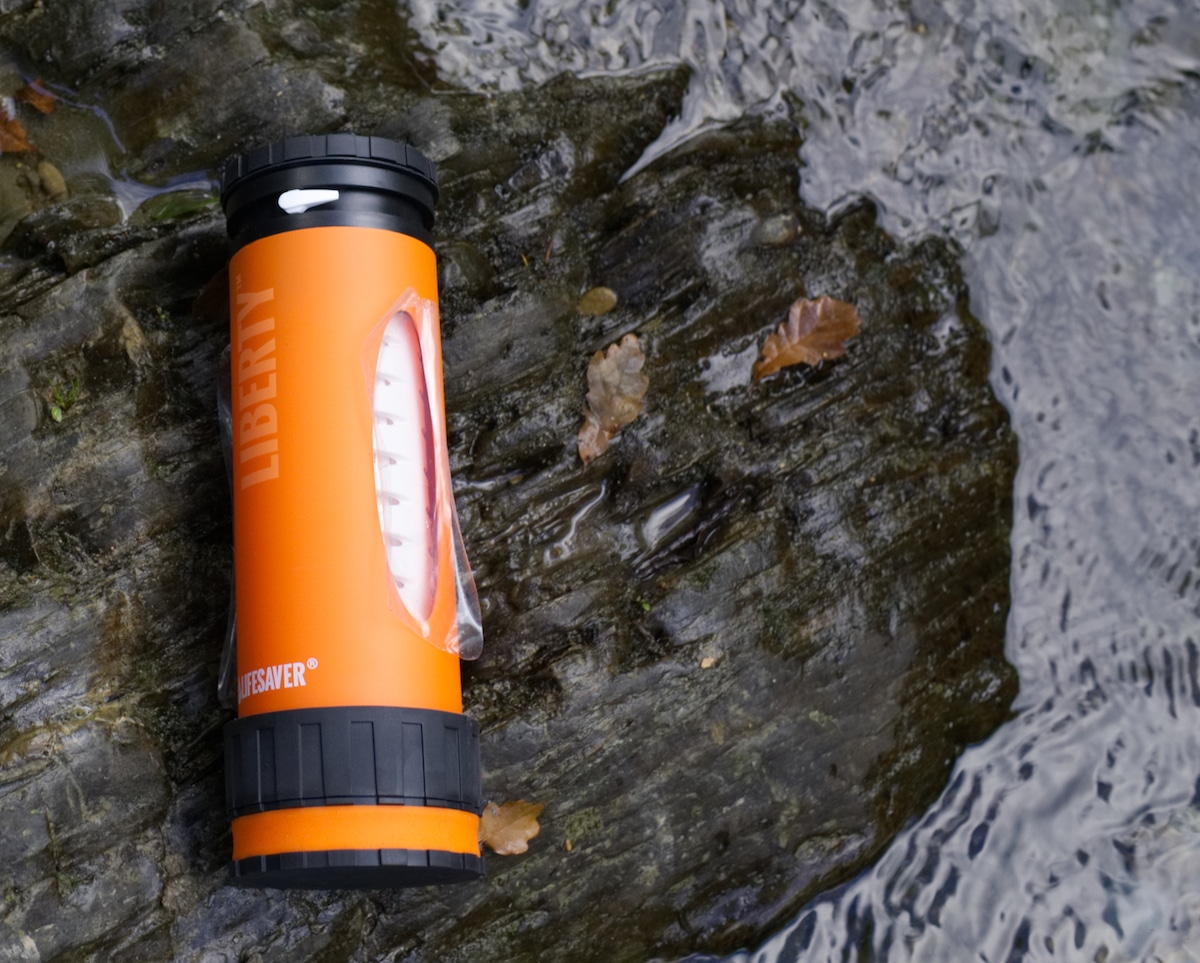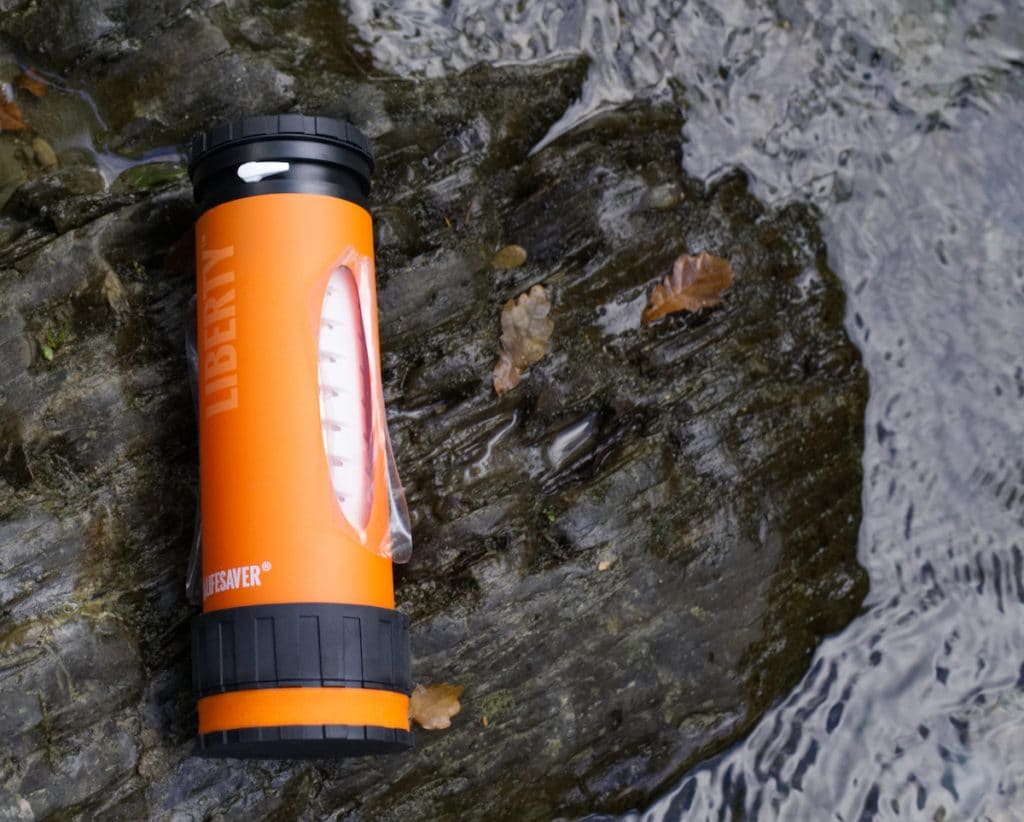 Here's how the initial experience goes, you pressurise the bottle, move the flow valve and a jet of water shoots out, you get wet getting it to your mouth or moving it away from you, or when the pressure drops and you look like you've been drooling all over your chin.
However, if you master the control valve you can avoid all this embarrassment, although, this can be a bit of a chicken and egg situation as you learn how to coordinate taking a drink from the bottle.
Conclusion
First impressions are that it's big, but just thinking of this as a filter isn't doing it credit, it also acts as a water bottle as well as a pump filter with an inline water pipe. These things combined make it a great piece of kit for a lot of different situations.
Would I spend the money on it? That's a hard one as we have access to a lot of different filters and systems, but, if I wanted a system that can do all the LifeSaver Liberty can do I probably would pay the £90 asking price, It would be great in a bugout bag for the family, or if I was on a multi day trip where I couldn't trust the water and having that reassurance of being able to provide good quantities of clean, safe water has a lot of value.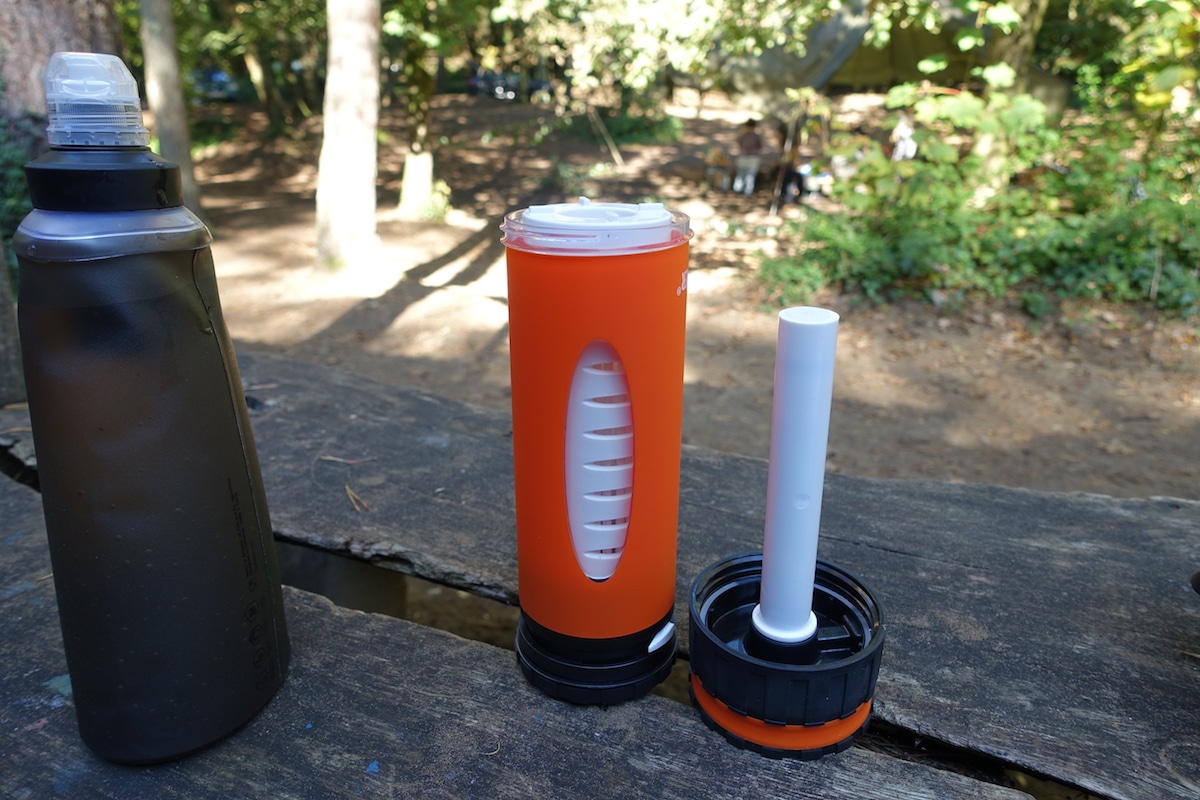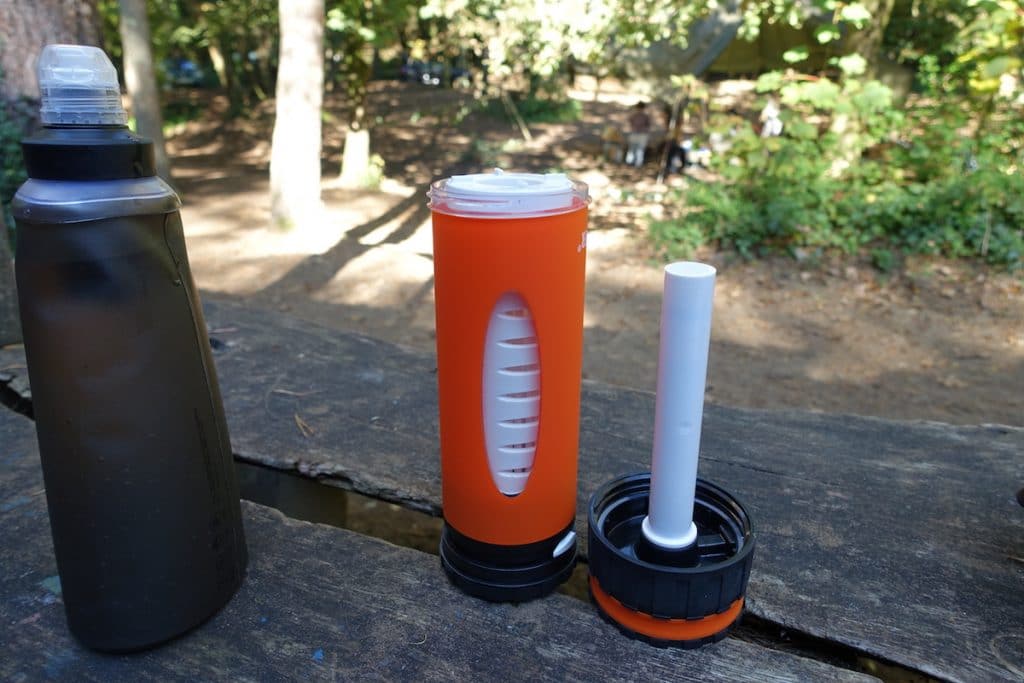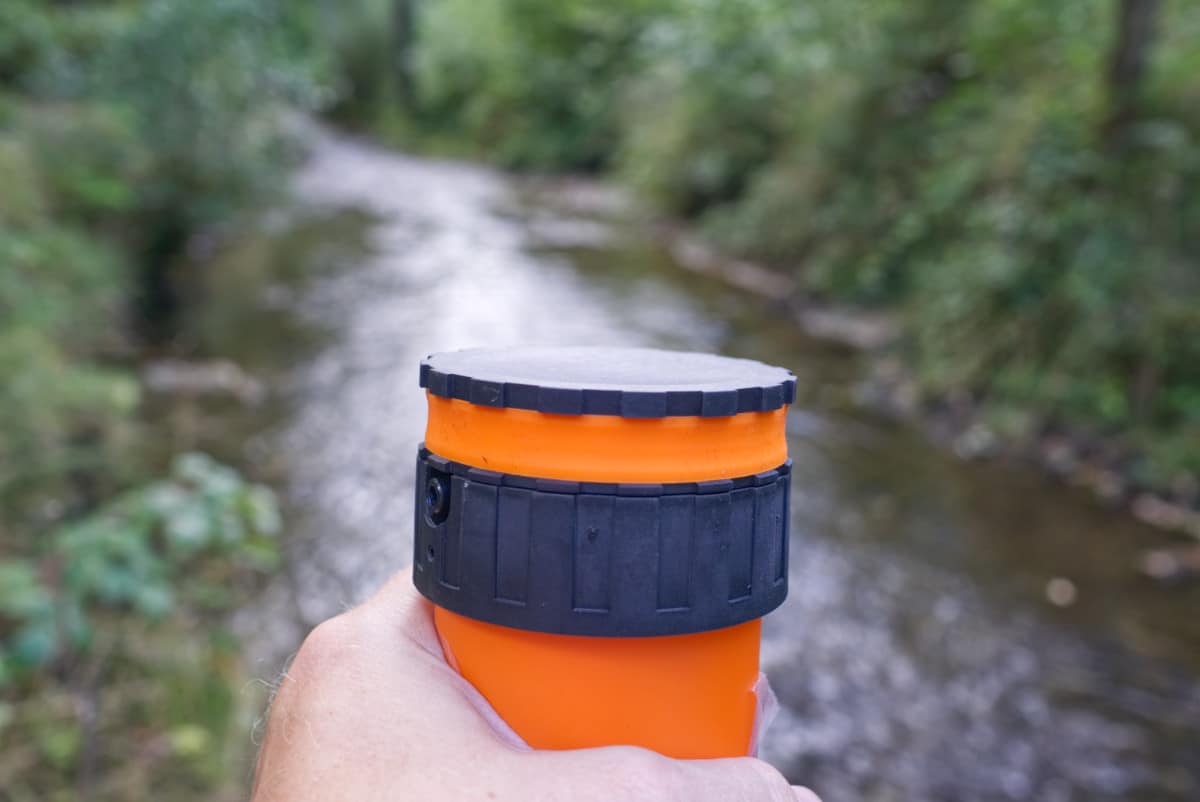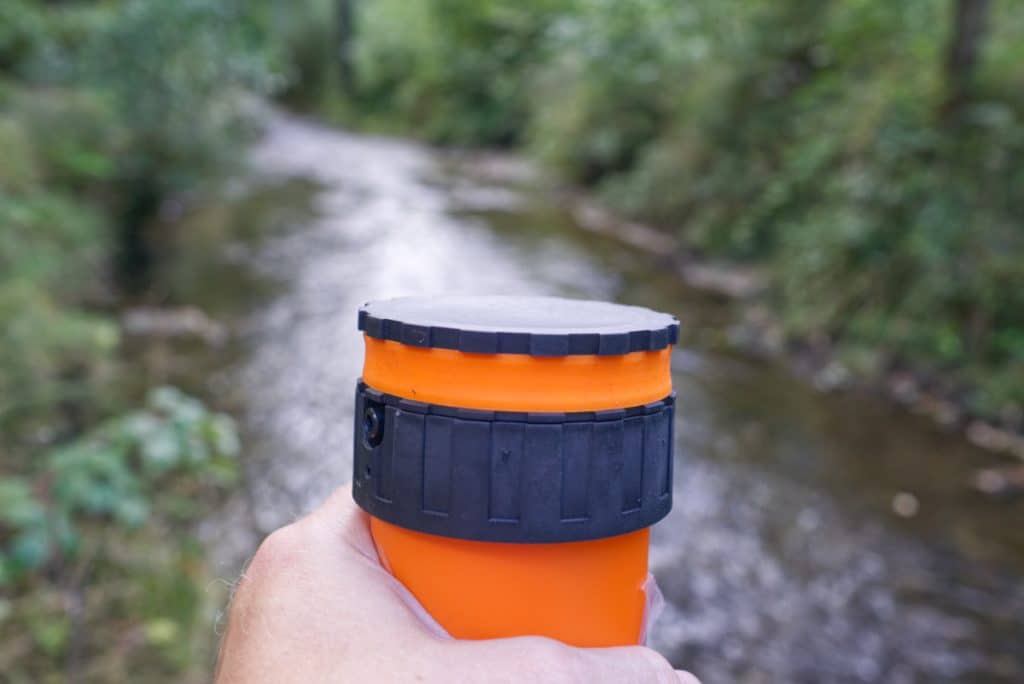 Last word…
The Liberty bottle has been used by a lot of different people during this review, it's been lent out and put through its paces over a few months, the overall feeling is that it's an accomplished water filter come water bottle, it's not a master of one but a jack of all trades and in this role it performs very well. If used as intended it can probably save weight for a good number of people. In theory, this one bottle could supply the water for 50 people for 10 or more days at 4lt each a day, that's really quite impressive…
The most available and cheapest place we've found searching so far is Amazon. There's a link below