Wolven Path Forge Canadian belt knife in D2 steel, reluctant sale, but again not being used.
I have done a review here on this knife, from start to finish -
https://bushcraftuk.com/community/t...lven-path-forge-canadian-belt-knife-2.155060/
Lovely knife, that thanks to brexit is much more difficult to source than before. Lots of additional features than standard, including red liners, dangler loop and fire steel.
The maker of this knife has done a youtube video on the knife here -
This knife needs to be used as intended, looking for was £145, now £130 bank transfer or £135 PayPal, posted Royal mail special delivery UK mainland.
Bank transfer preferred over PayPal. By replying to this thread, you are confirming that you are over 18 years of age.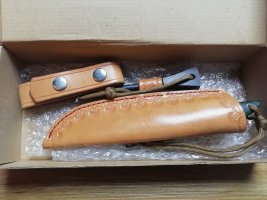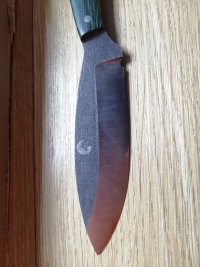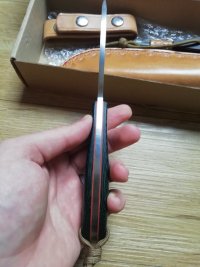 Last edited: