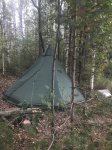 Hi All.
The next date for your diaries is the 18th - 20th January 2019
This will be at the Forestknights venue near Arundel.
The theme for the weekend will be shelter building and camp crafts.
Usual rules for the Sussex Bushcraft Club. Each attendee must bring a minimum of 5 litres of water and a black bin liner to carry out there own rubbish.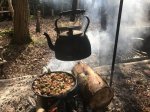 This is a relaxed social weekend whilst there will be Bushcraft instructors attending it's their down time too. Although most folk are happy to share skills the Sussex Bushcraft Club is not a formal course.
Also remember children maybe present. Parents are responsible for their children at all times.
There will be two central fires for hot drinks and cooking. Plenty of fire wood
Fees. £7.50 per person per night.
Day visitors £5.00.
Children under 16 are free.
Well behaved dogs are welcome.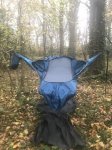 Please add your name to the list.
1 Wayne
2. Minion
3. David Sinfield.