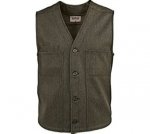 Bought one of these six months ago as its a cheaper alternative to the Filson but seems to be of similar quality ( nod to Wayland who originally reviewed this stuff ).
This has rarely been off my back, only the hottest days really when I have not worn it. So, how has it held up ?
Very well ! Its still looks almost new, seems to be stain and mark resistant in some weird way as I am a messy sod. There are plenty pockets of different sizes. In case you are as dull as me, I am currently carrying:
Two large cotton hankies ( one for hanky duties, other for cleaning lenses, offering to damsels etc)
Lighter, tin small cigars.
Change and wallet.
SAK.
Paper tissues
Hand sanitiser
Brass door handle opening thing from Heinnie
lip salve
keys
pen and pencil
Lajaune cachous
Nooz ( little pince nez type specs )
The point being that it does not bulge, look overfull or feel clunky.
The colder weather here in a dry Saxony means that its really come into its own, being pretty much windproof and its such a versatile thing, looks good over a shirt but can layer up as needed.
Yes, it would be nice if one or more pockets fastened but thats not the look of the thing, its very traditional. And thats the only very minor nigple after six months use.
I am so impressed that I am almost seriously considering a jacket from Kromer or Filson in wool, and this from a man who always says thats it, I sont need any more jackets......
Not cheap, but magnificent value. If you are dithering then push the button, you will not regret it !