Spyderco Dyad Jr. C39 Micarta Handles ATS-55, this is a grail gentleman / gentlewoman knife that was another victim of being overshadowed by the flood of great models out of what is known as the Golden Era Of Spyderco (1997 to 2003), and as a result disappeared relatively early on in the line up.
I find the construction of the knife to be super solid, the lock back a master piece of engineering for a knife this size. The geometries on both blades are just great and as stated the dimensions are perfect for a gent knife.
As for the ATS55, from my experience with other older spydercos, it just gets and stays sharp.
Excellent condition, looks to be original factory edge. Very minor paint wear on the clip where knife has been pocket carried, please see pictures. No box.
Knife specs (taken from spyderco):
Blade Length: 2 1/4″ (both)
Closed Length: 3 3/32″
Overall Length: 5 3/8″ (One Side Open)
Weight: 1.6oz (Micarta)
Blade Material: ATS-55
Blade Finish: Satin Blade
Grind: Full Flat Plain Edge, Hollow Ground Serrated Edge
Handle Material: Micarta
Locking Mechanism: Lock Back
This is a sort after grail knife, looking for WAS £125, WAS £115, NOW £105 bank transfer, or £110 PayPal. It will be posted Royal mail special delivery to UK mainland.
By replying to this thread, you are confirming that you are 18 years or over.
Any questions please ask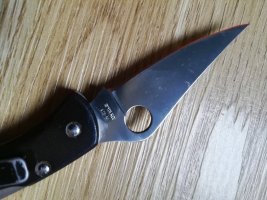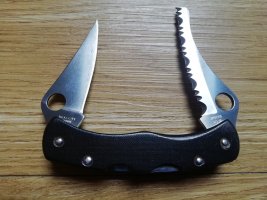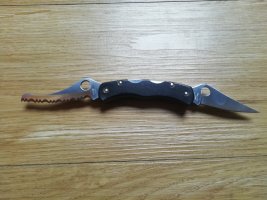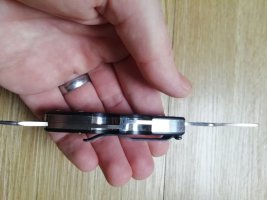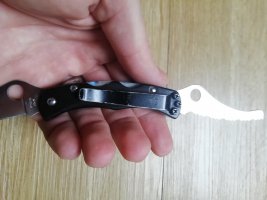 Last edited: