Handmade 420hc steel mini hatchet/clever/EDC with full tang & leather sheath.
Used for prepping fowl.
Given as a gift but just lying around now.3 slight dings to spine (zoom in on photo)apart from that it's in good condition.
No idea who it's made by apart from its British.
Re-polished & re-sharpened razor sharp for your convenience.
Selling on a 1st come 1st served basis.
£30.00 via PayPal,inc postage.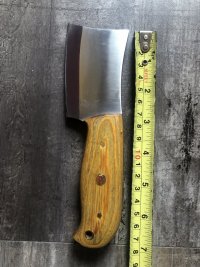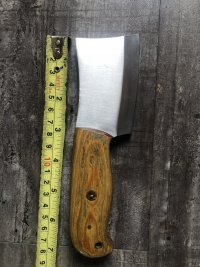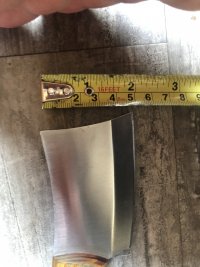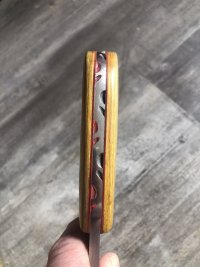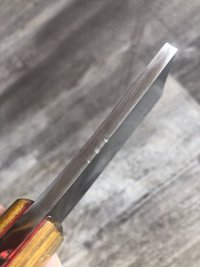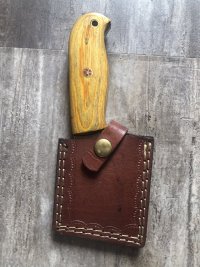 Last edited: