I purchased a pair of Rogue RDB-1 Desert Boots from Woodlore a couple of years back, but after wearing them just twice for short walks, they didn't come out again - I'm not even sure why, but rather than leave them in the cupboard, time they go to a good home.
I've replaced the cheap laces with digicam paracord which looks great and lasts forever. The very basic insoles have been swapped out for Sorbothane liners, and they're like walking on air with these in there. The leather has been waxed and softened, and looks wonderful. The soles are completely unworn, there's just a little dirt remaining from the two short walks I've had in them (one was just down the bottom of the field and back again).
£80 new excluding the liners, yours for £40 posted.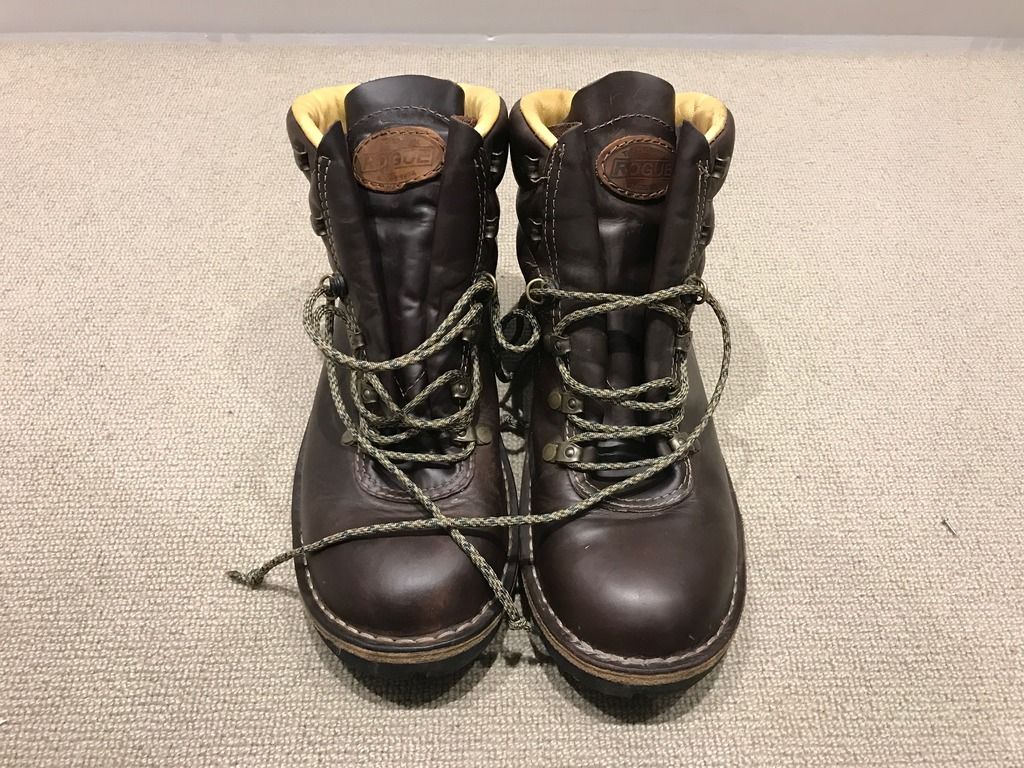 Last edited: