Hi,
After my beloved axe saw some axe sheath photos on this site (mostly Singteks
) it ran away in shame to hide its functional yet quite tame sheath. After calming it down, I promised to make it a new one, and here it is!
(btw - I'm not mad, and I don't actually talk to my axe...
)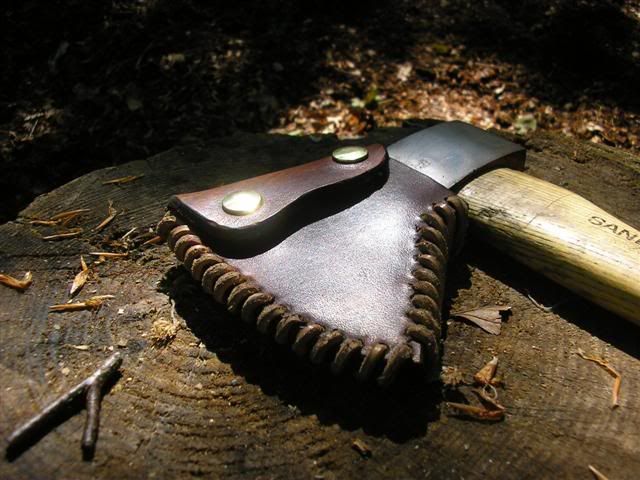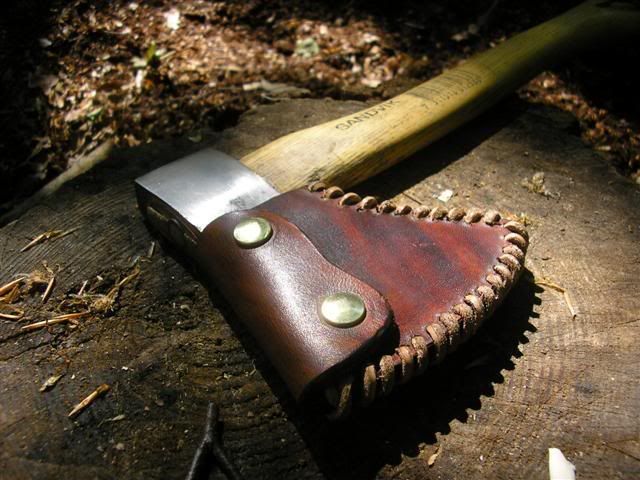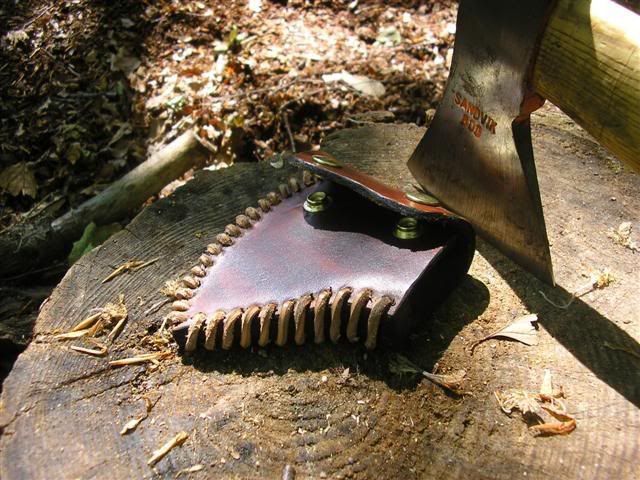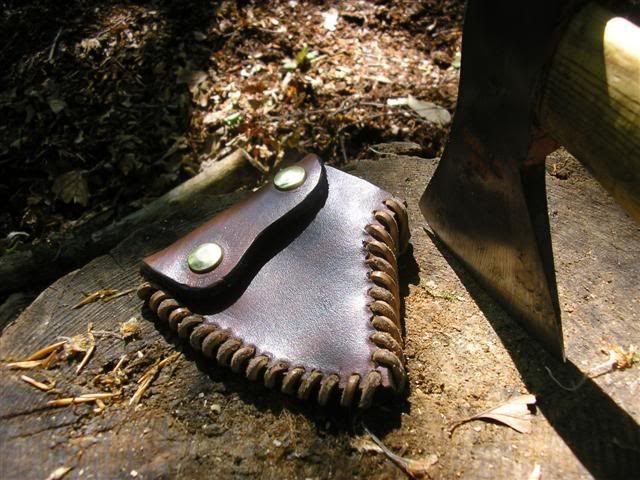 although I've made loads of knife sheaths, I hadn't really made too much else in leather before. I'm really pleased with how this one turned out. There's no movement in the sheath whilst its clipped in, as the sheath follows all of the curves and notches in the axe head really well.
Cheers for the inspiration guys
woodwalker