Bushcrafter (boy, I've got a lot to say!)
Going to have a few bits and bobs coming up over the next few weeks. But here's some items to get started with. All prices include Paypal and postage.

Primus Etapower pot 1.2l - £26

NOW £22

[SOLD]


Good condition apart from a couple of scuffs. No stuff sack.


Seal Skinz Beanie - £12

NOW £10


Used for one weekend then washed and its lived in the hat box ever since.




6x Titanium tent pegs - £8

[SOLD]


Yup, they'e Ti


Swedish M39 pack - £18

[SOLD]


I've waxed the leather.


British Army Poncho - £14

[SOLD]


Good used condition, you all know what it looks like so here's a picture of the label. Recently re-proofed with NikWax Tent & Gear Proof.


Desert DPM UBACS shirt - £16

NOW £12


One for the airsofters? Unissued and unworn XXL.




Stihl Brush hook - £18

[SOLD]


Unused great for brambles and zombies. Stacked leather handle.

Pre-Mac MWP water filter - £22

NOW £17

[SOLD]


The first product ever endorsed by uncle Ray. Great water filter and purifier uses iodine to kill both bacteria and viruses.
Filtered approx 40l from new, loads of life left in this filter cartridge (Replacements available from premac website).


Genuine Millbank bag - £14

NOW £10


Need no introduction.




Silva Field Compass - £10

NOW £8

[SOLD]


Great for a starter or small enough for a spare. Checked true against my brand new Silva expedition 4.


Highlander Proforce Trooper 45 - £23

NOW £20


Used but excellent condition, I'll even chuck in a CCF sit mat that I use as a bit of back support in this bag.




ProLogic 'Bank' boots - £20

NOW £18


Removable Thinsulate slippers inside the outer boot. Good for those midnight calls of nature. Size 12




Alpkit MyTiCup - £11

[SOLD]


Great little Titanium cup, also included is a pot cozy; keeps your drinks warm and your fingers cool


Berghaus AQ2 Jacket - £35
Can't remember the exact model but in their AQ2 fabric, size XXL. Used but in excellent condition and recently proofed with Grangers. Can't give you a better pic than this really
. Its the red one.




Full Tang Knife - £25 offers? [SOLD]
Got this in a trade on here some years a go. Can't remember the makers name but its full tang with some filework and a leather sheath. Bit small for my shovel hands but could be a good necker for someone?
*EDIT: Trawled back and found the sales thread, made by Jono83 and his description "9cm carbon steel blade, wytch elm scales with hidden pins (can be altered if desired),wet formed 4mm dark brown leather sheath"*

US 2qt Canteen - £10

[SOLD]


I presume this is a repro as it is not collapsible. Still it's very robust.

Swiss Army water bottle with mug - £8
Used but good condition, mug is aluminium.

Clint Eastwood's canteen
- £9
Cowboy style canteen with strap, holds 1.75l.



Nalgene with Tatonka Mug - £18

[SOLD]


Used but excellent condition

Source Hydration Bladder with DPM rucksack 2l - £20 [SOLD]
100% New and unused, never had a drop of water in it
.

Swiss Volcano Stove - £18

[SOLD]


Well used and a little battered but still works just great.

Gelert Lumbar Pack - £11
Unused. It has 2 external waterbottle holsters, approx 4l main compartment and a small front pocket. Nalgene for scale and not included
.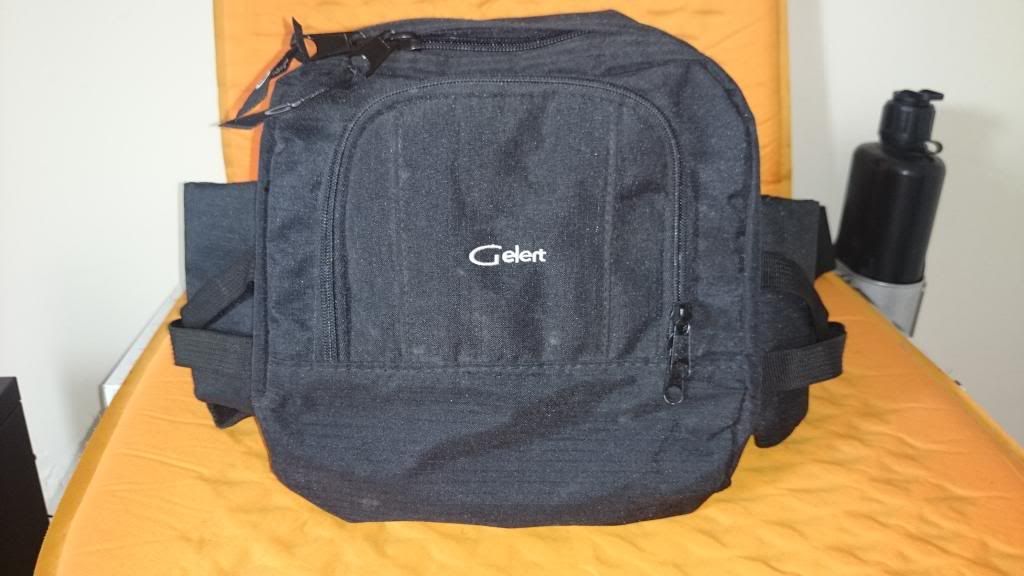 Yugoslavian Shoulder Bag - £8
Well used but plenty of life yet. Great for a bimble bag...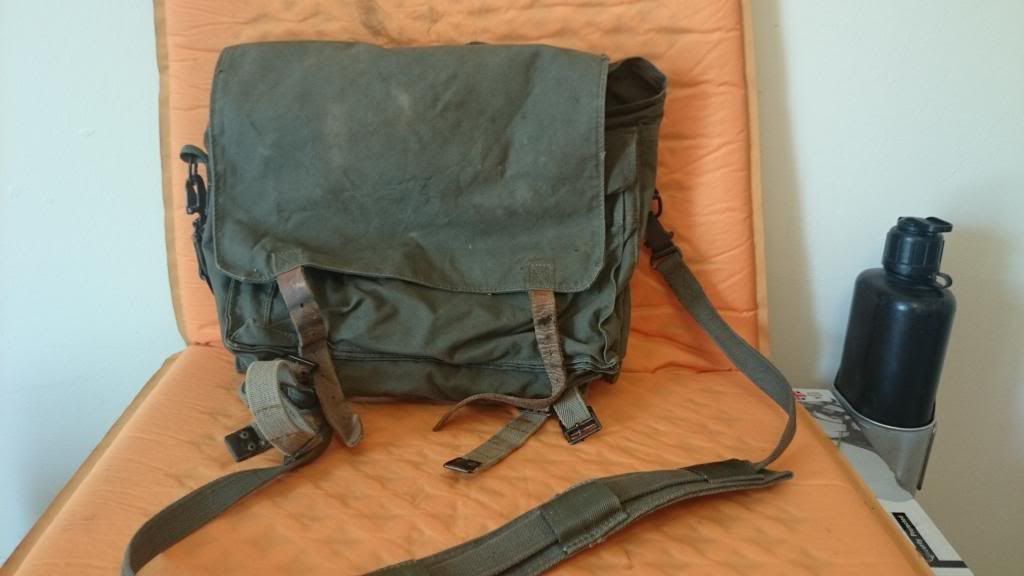 Vintage Straight Razor - £12
Needs a bit of work to be usable but a nice project for someone.




Issue MVP waterproof socks - £6
Lightly used, very good condition



Russian Veshmeshok pack - £14
Nice canvas pack, для Матери России!



Nice pack for the mountain men out there
.





More to come soon
.
Last edited: