Hi Everyone!
A short time back I posted some pictures from a morning I spent with animal trackers at the beach (
http://www.bushcraftuk.com/forum/showthread.php?t=128627
!). The pictures showed some unusual tracks and forum members chimed in to share their thoughts about the animal that made them. I really enjoyed the creative reasoning and expertise everyone shared.
Here are a few remaining pictures from that day. We had several more mysteries to solve and I thought you might be interested in thinking about them too.
Great Blue Heron or a Great Egret?
We found the large tracks of a wading bird. Were they from a heron or an egret? The hallux holds the key (There's a sentence you don't see everyday!
).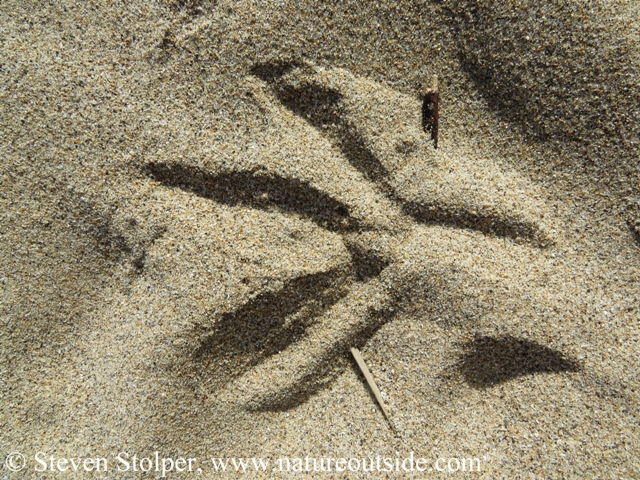 Raven or Crow?
Besides size, there is a characteristic of raven tracks that distinguish them from crow tracks. Can you see the "ice cream cone?"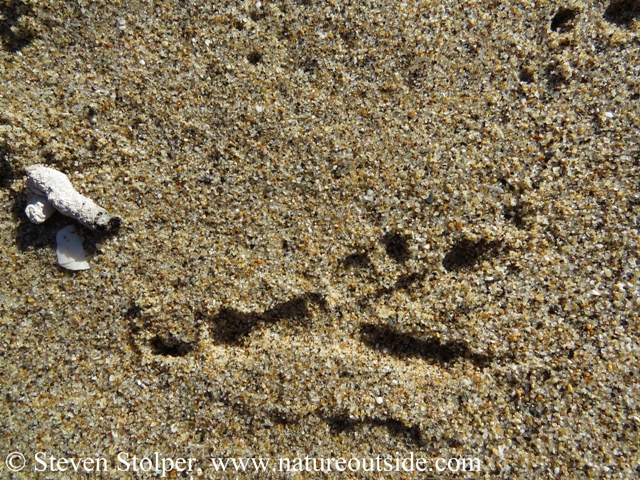 For those in North America, these tracks need no introduction. We are all familiar with the rascal that made them. But if you reside in the UK, you probably have not seen them before. Notice how the front paws look just like human hands? Each pair of tracks is a front (smaller) and a rear (larger) from opposite sides of the animal. I wish I had plaster to make casts!...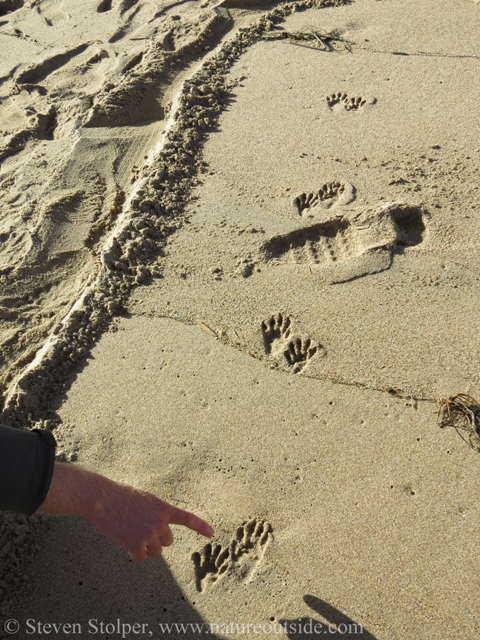 Within about 30 feet we found signs of 5 different species. If you are interested, I placed annotated pictures of the tracks, along with my thoughts (
here
).
Regards!
- Woodsorrel