I have been looking at splitters on and off for a while, keep seeing videos on you tube of people using them and how it appears to make life easy.. Obviously everyone wants a traditional one, then you go look at Abbey or other places and they have a tag of around £600, yer right not for me the hobbiest...
Ive seen the £50 ones and personally Im not keen, Im not knocking them most likely work fantastic. Ive been looking at the ones on Ebay, some appear to be more substantial and solid looking, the only thing putting me off was they seem to say upto 60-70mm max width.
I decided to purchase one.
Ive been on tender hooks since clicking buy now for £120 wondering if Ive done the right thing..
Expecting something of not the best quality.. pictuers looked good but Ive been caught before.
Box waiting for me when I got home, went to pick it up and was not what I was expecting. It was heavy!
Opened the box to an absolute ton of bubble wrap. Lifted it out and cut it open to reveal HOLY SH!T thats way better than I expected.
I need to sort something out to be able to use it properly as my work area is cramped.
Blade is razor sharp, its approx 10mm thick (3/8")
First impressions, blown away.
The arm on side also has a wooden handle thats not bad.
Thought I'd share some images incase any one else is looking at getting a splitter and is torn with the same decissions I was.
Sorry lots of edits, took me a while to get the images to show.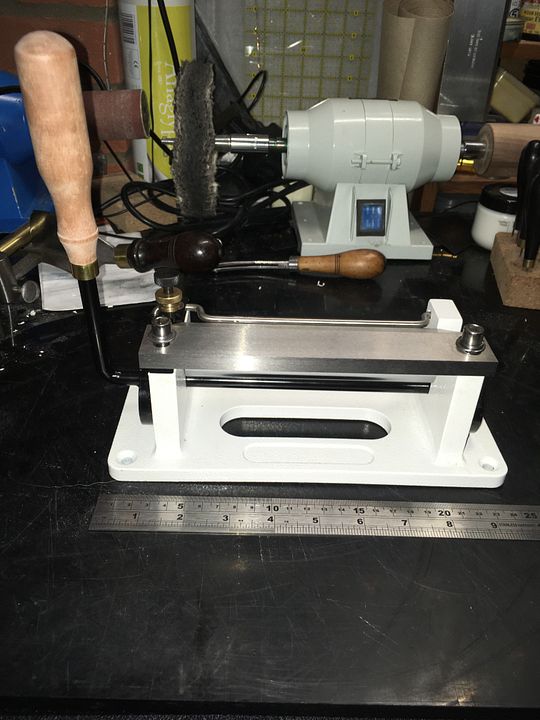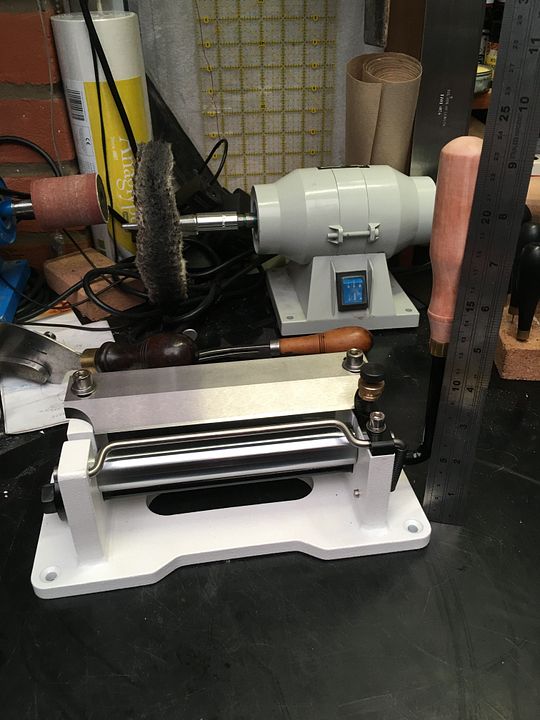 Last edited: