Oct 7, 2006
21,746
1,201
62
I fancied a new haversack - and I had been given two armchairs worth of upholstery leather by my nephew ...so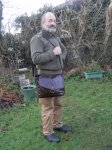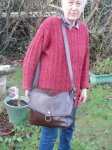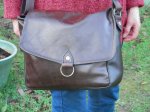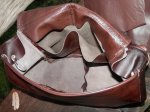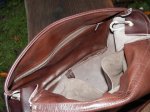 the chair leather, some metalwork from charity shops, a zip from the "bits box", a strip of 3.5mm veg tan and a couple of Krabs later...
The thing was a pig to machine sew so I ended up hand sewing a lot of it .... I hate hand sewing ... but I now have a nice big (12"x 10"x 4.5") "man bag" that has a loose flap for ease of access, two open top pockets, one big zipped pocket and two carabiners for keys etc...
Too much work to make for sale - but I now have my new haversack!