1. ITEM: FatFace Mountain Hill Padded Jacket 1X Large,
1x Extra Large SOLD
2. CONDITION: BNWT
3. EXTRAS: Possibly a small amount of Corgi hair, it seems everything else has some on it so I can't imagine these will have gotten away without any!
4. LOCATION: Radnorshire
5. PRICE: Withdrawn
6. DESCRIPTION: Shop Speel; From windy walks to watching the kids at football; this shower-proof padded jacket is lightweight and comfortable. The padded outer, high-rise neckline and internal lining will keep you warm on chilly mornings, while the clean shape will pair perfectly with anything. It can also be layered under other jackets when the temperatures really plummet. Throw this on with faded jeans and a reliable pair of walking boots.
Zip-up side pockets safely store belongings
High-rise neckline protects from wind chill
Internal pockets to protect your phone and wallet
Padded outer
Canvas zip pulls
Internal lining
Basically I bought these before a weekend trip away last year, they were both to big for me but got packed up to return and forgotten about!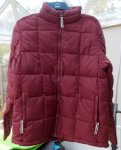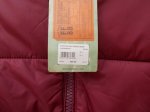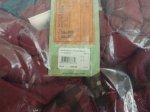 Last edited: