1. ITEM: Fallkniven F1 Pro. Set.
2. CONDITION: Lightly used. As new
3. EXTRAS: Carry Case, DC4 sharpening stone (new), sheath, box.
4. LOCATION: Surrey
5. PRICE: £210 bank transfer. £215 paypal. Delivered.
6. DESCRIPTION: For sale an F1 Pro, has been lightly used but you wouldn't know. Complete with case, sheath and unused dc4 stone. This kit is £304 on HH. May consider trades for Alan Wood knives.
7. PICTURES: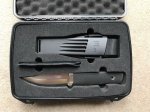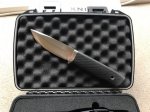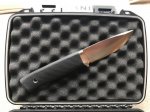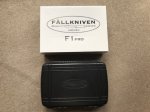 Last edited: