Entrek 11 Bravo, great knife bought a short while ago, lightly used but not quite for me.
Ray Ennis is famous for his 440c steel. He makes it extremely tough blades, that hold there edge. Quoted to be
"heat treated, subzero stabilized and double drawn to 57-58 RC"
It has a convex edge and sharp, a tank of a knife, 6mm thick spine, and would last generations. This would beat a ka bar bk2 in edge holding and batoning.
Looking for £80 via bank transfer or £84 by PayPal, posted, royal mail tracked delivery.
Bank transfer preferred over PayPal. By replying to this thread, you are confirming that you are over 18 years of age.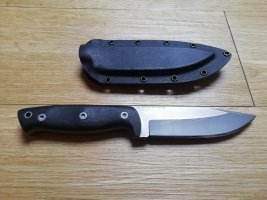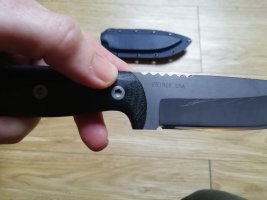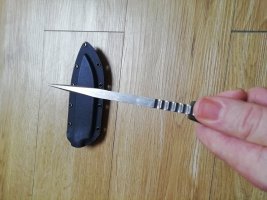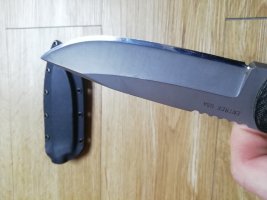 Last edited: