Hi...
I know a lot of people have trouble getting hold of the odd bit of antler when they need it so I've decided to try and help out when I can...I've just got to say though that I do have to pay significantly and am not lucky enough to have a free supply so I put most of my spare on ebay where there is a notable demand.
But if anyone would like say, a few bits, to make it worthwhile, I'll happily try to meet your requirements and then I'll still be able to do cheaper than the silly prices elsewhere online.
Every so often a friend may supply me with the odd antler but as a rule I only stock pieces I use....so I have tines/tips in varying lengths ideal for firesteel handles or toggles etc....rolls (some may be usable for sticktangs now and then)....and chunks/offcuts...95% of my antler is red deer.
As it happens I just had a couple of hundred quids-worth turn up this week so below are some pictures to give you an idea of what I usually have available...at the moment I also have buffalo horn blocks, buffalo horn dowels and should anyone need a really really!!! small piece of reindeer for that 'special project'.....drop me a line....
Regards,
Sonni
ps....UK ONLY!...sorry but as far as I know it's illegal to send antler abroad.
EXAMPLES OF WHAT I USUALLY HAVE....(and i've loads on ebay....)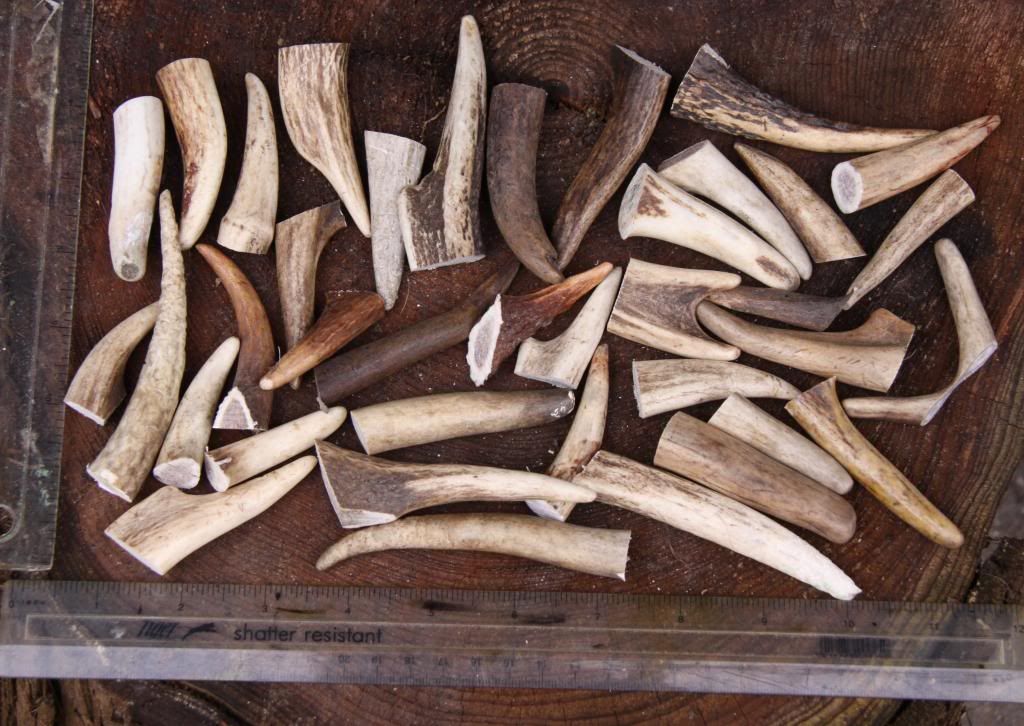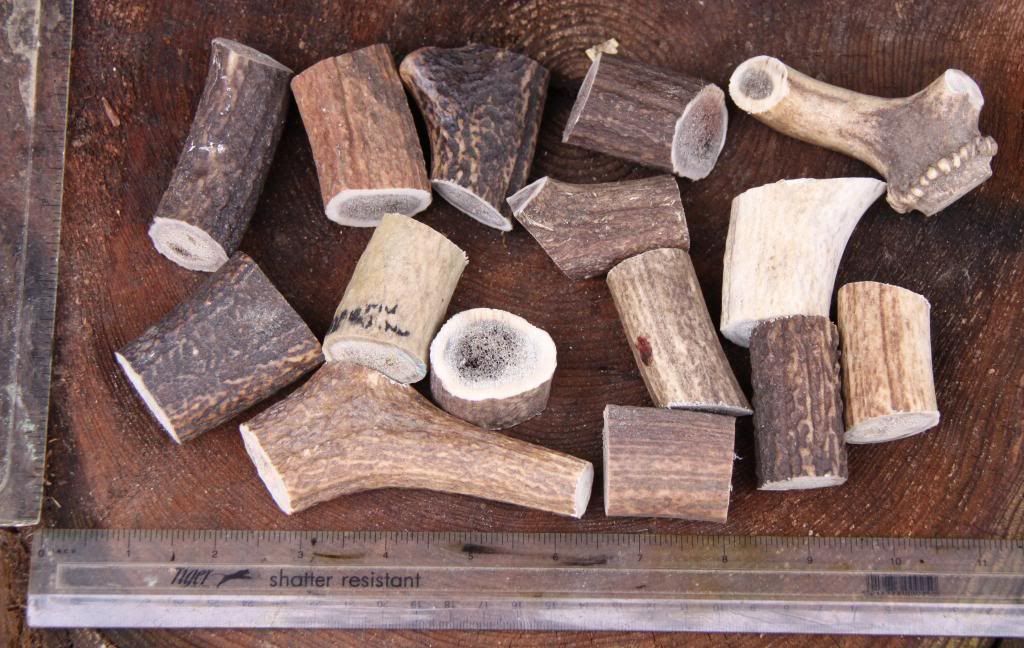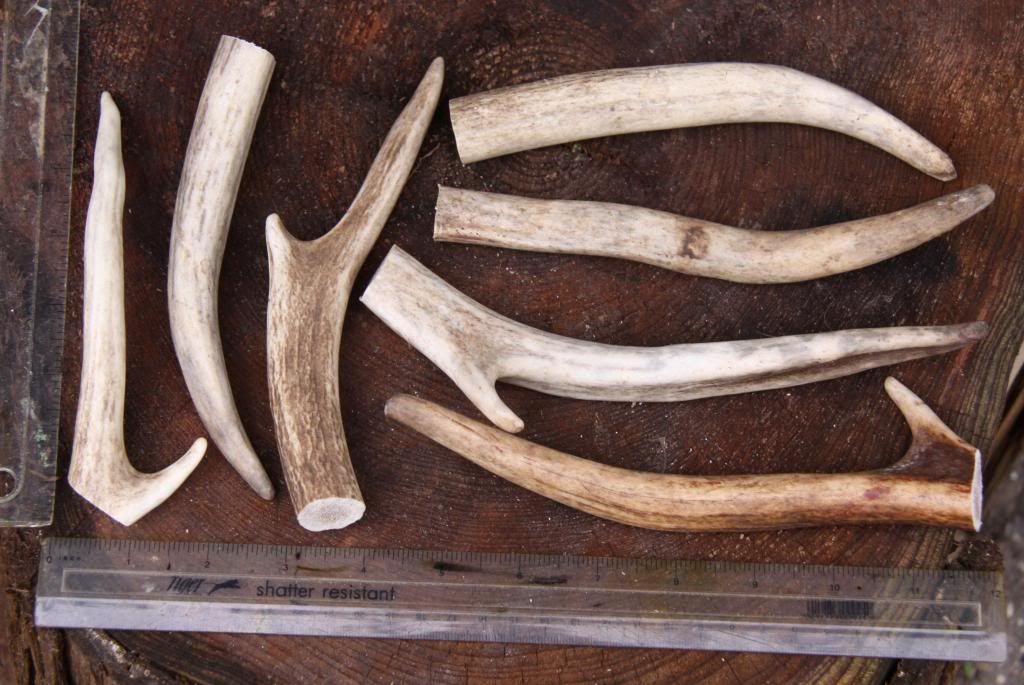 Last edited: